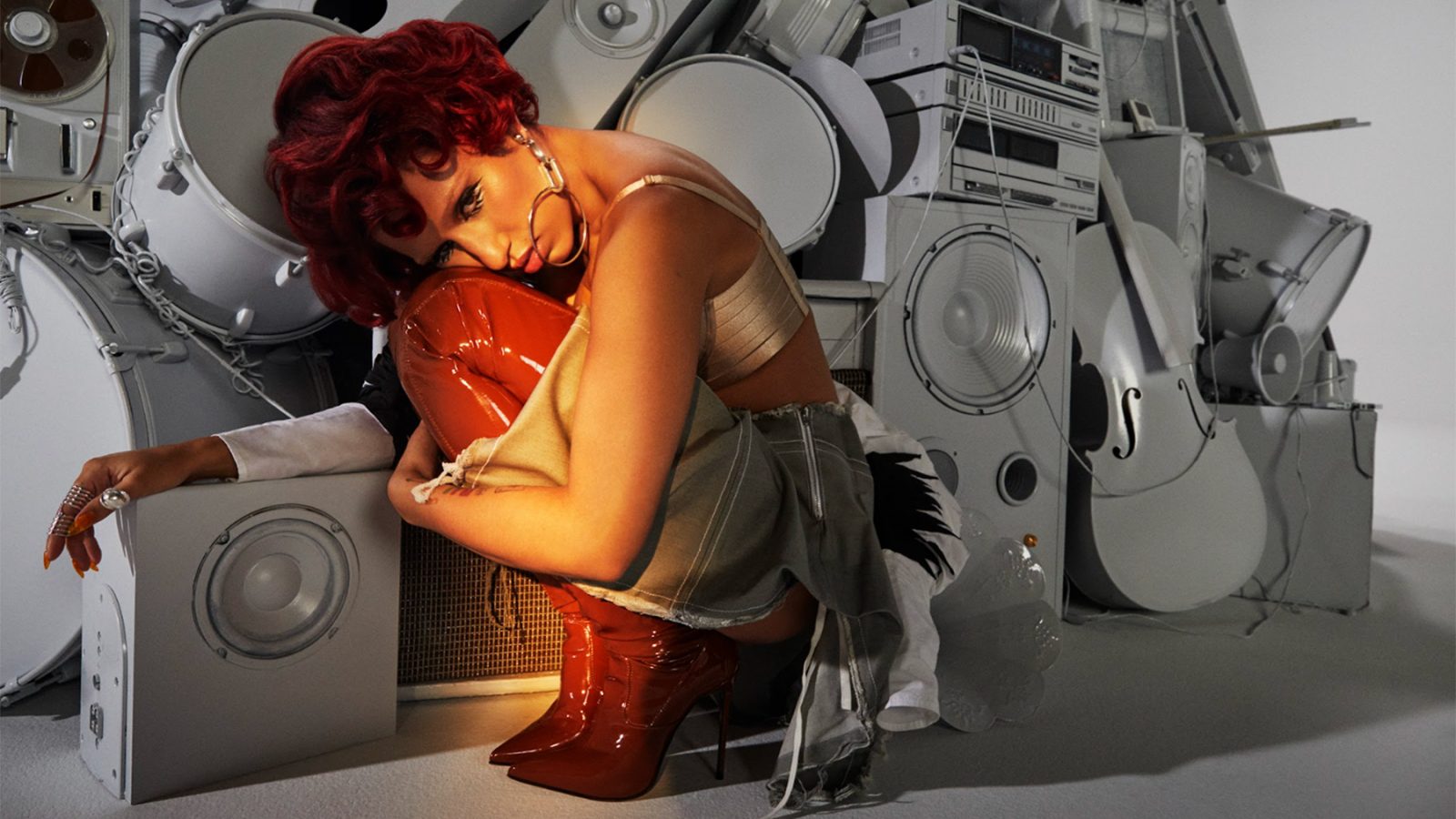 Raye Relives Her Sexual Assault in Harrowing 'Ice Cream Man' Video
Warning: This video depicts themes of sexual violence and may be triggering for some viewers.
Raye had to grapple with the feelings of being sexually assaulted on her own — and she doesn't want other survivors to have to do the same. On Wednesday, the "Escapism" singer released a powerful, harrowing, self-directed video for "Ice Cream Man," her My 21st Century Blues track that details her experiences with sexual assault.
The video opens with a makeup-less Raye walking into a restroom and locking herself in a stall to cry on the floor. The camera focuses on her face as she starts to recount an assault from a music producer in the lyrics. "I should've left that place as soon as I walked in it," she sings. "How God damn dare you do that to me. Really?"
Eventually, she walks out of the stall and the camera shows a closeup of different hands touching and squeezing parts of Raye's body as she relives her trauma.
"I'm a very fucking brave strong woman/And I'll be damned if I let a man ruin/How I walk, how I talk, how I do it/Man, I've been broken for a moment, I've been through it," she sings, reminding herself of her own strength. "It's even harder to be brave alone/Was a girl, now I'm grown, I'm a woman/A very fucking strong woman."
The video ends with Raye wiping her eyes and checking herself in the mirror before walking out of the restroom. The video ends with a poignant message from Raye.
"When I experienced sexual assault and rape, I didn't tell anyone. 1 in 4 people experience sexual assault in their lifetime. The odds are that is at least 25% of you reading this," reads the message from the singer. "This evil has more power over us in the dark than it does the light. If I can encourage anything, let's not bury it deep down inside us forever."
Raye spoke to Rolling Stone about filming the video for "Ice Cream Man" and how writing the song was "definitely" a big step toward her healing.
"It was the toughest thing I ever filmed. I self-directed it. I only managed to do about three takes in the whole day, and I spent most of the day hidden in a small room on my own with a radio," she said at the time. "I just think you do have to go there, and it's both awful and beautiful at the same time, which is how the song makes me feel."
She added, "And for a song that I wrote so many years ago and I made edits based on my perspective now, it's just tough. It's tough, but it's beautiful and it's hard to listen to for me sometimes. But sometimes I need to listen to it."