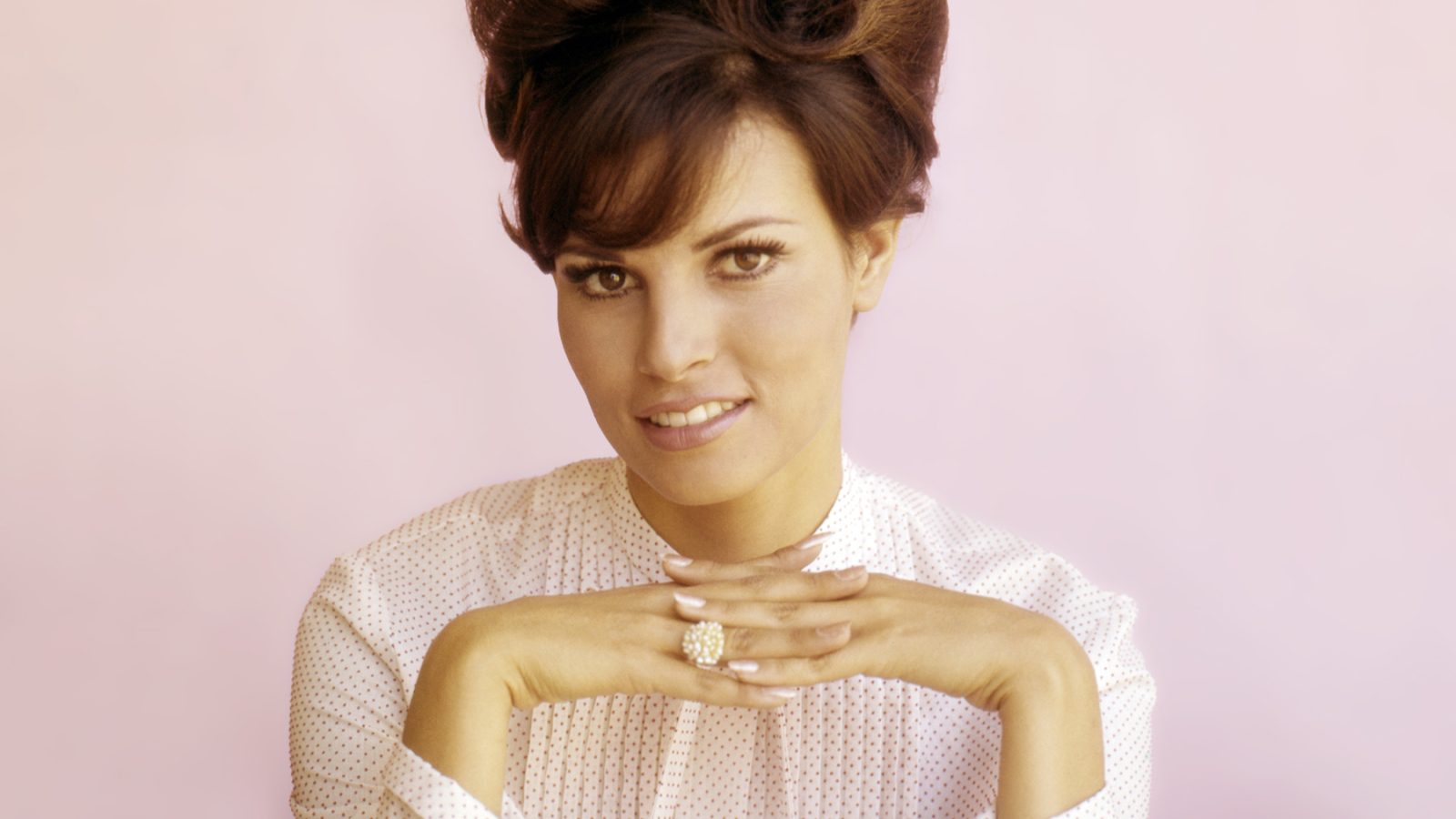 Raquel Welch, 'One Million Years B.C.' Star and Hollywood Sex Symbol, Dead at 82
Raquel Welch, the award-winning actress and reluctant sex symbol, has died at the age of 82. Her manager confirmed the news to Variety.
In a statement to People Magazine, her manager added that Welch "passed away peacefully early this morning after a brief illness."
"Her career spanned over 50 years starring in over 30 films and 50 television series and appearances," the statement continued. "The Golden Globe winner, in more recent years, was involved in a very successful line of wigs. Raquel leaves behind her two children, son Damon Welch and her daughter Tahnee Welch."
In 1966, after a couple of years playing bit parts on TV shows like "Stewardess" on Bewitched, Welch's fame skyrocketed when she appeared in One Million Years B.C. in a fur bikini. She also starred in Fantastic Voyage that same year, solidifying herself as a Hollywood starlet. In fact, public interest in her became so rampant at the time that when she married her manager, Patrick Curtis, in Paris the next year, the couple had to delay the ceremony by 15 minutes while police cleared around 100 paparazzi.
Continuing her string of success, Welch won a Golden Globe for playing Constance, the love interest in filmmaker Richard Lester's 1973 adaptation of The Three Musketeers; she was nominated for another for appearing in the made-for-TV movie Right to Die, appearing against type as a woman with A.L.S. who wishes for euthanasia. In 1996, she received a star on the Hollywood Walk of Fame.
For her entire career, Welch — who was born Jo Raquel Tejada in 1940 — shouldered the immense burden of being a sex symbol. Even The New York Times in '66 reported her height and measurements in an article titled "OK, OK, but Can She Act?" In 1975, she told talk show host Geraldo that she originally embraced her sexuality onscreen in defiance of her father, who was strict and preferred her to study Shakespeare. She also parsed the "sex goddess" description: "When you have a label, the problem is not changing the label … it's trying to move left, right, up, or down from it, that's all," she said. "It's like a leash. You want a little more rein to play with. I'm not trying to say, 'Hey, I'm a real person …' All I do know is that I'm an actress. I love my work. I take it seriously when I'm working but the rest of the time I really have a kind of a kick being me."
Over the years, Welch appeared in box-office hits (Fantastic Voyage, Legally Blonde), spoofs (Naked Gun 33 1/3: The Final Insult) and TV series (a memorable cameo playing herself on Seinfeld, and her final role, playing Rosa on Date My Dad). She even performed her own stunts playing a roller derby star in Kansas City Bomber, appeared in Westerns like Hannie Caulder, and enjoyed roles on Broadway, including replacing Julie Andrews in Victor/Victoria. Out of the spotlight, Welch led what she considered a normal enough life. By the time she was famous, she was a divorcee (her marriage to James Welch ended in '64) and a mother of two. After Curtis, she married twice more and divorced her last husband, Richard Palmer, in 2004.
"[The fact I was a mom] was one of the things I wanted people to know about me," Welch said in a 2010 interview. "I think they thought I was an emptyheaded girl with a nice rack and parlayed that into everything. That wasn't my idea at all, but it turned out to be the Hollywood idea of me. Sometimes being in the world of being in movies and commerce and being in the public eye, you can't really always choose the path that you want necessarily."