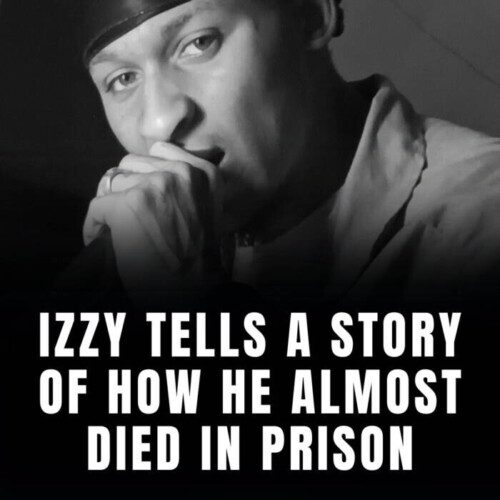 Rapper Izzy King Tells Story Of How He Almost Died In Prison
Marqueas Buchanan a.k.a Izzy King reveals a shocking story of how he almost died in prison. There are a number of currently incarcerated individuals who classify this song as a penatentary classic. Izzy plans to break the internet with his new style of story telling. Izzy stated that he named the song, Silent Death Penalty Freestyle because, "No matter how much time you get sentenced to the judge sentences you to a silent death penalty".
The story he tells unveils a struggle unheard of about the unsafe environments of the prison systems of our current era in society. He quoted, "You only have your self and the people you choose to care about". Even through all of his hardships he has accomplished many of things such as writing a book, debuting 2 Exclusively sold Designer shoes that Izzy designed himself. He has even ventured off into teaching himself how to play the guitar.
Izzy stated, "Some people are going to take this song the wrong way and say I'ma a problematic person but what would you do to protect the people you grow to care about it see as a brother. I did this song to give people an unspoken truth of what people go through who are incarcerated I'm hopes that no one would want to be in this place. I've seen people walk through these gate and only few make it out alive. I've grown to be a better person in all aspects and I am going to give my powerful story. My story is art do understand everybody is going to inturpretate it different"
instagram & Twitter: @izz_41
Song Link:
© 2023, Tedfuel. All rights reserved.