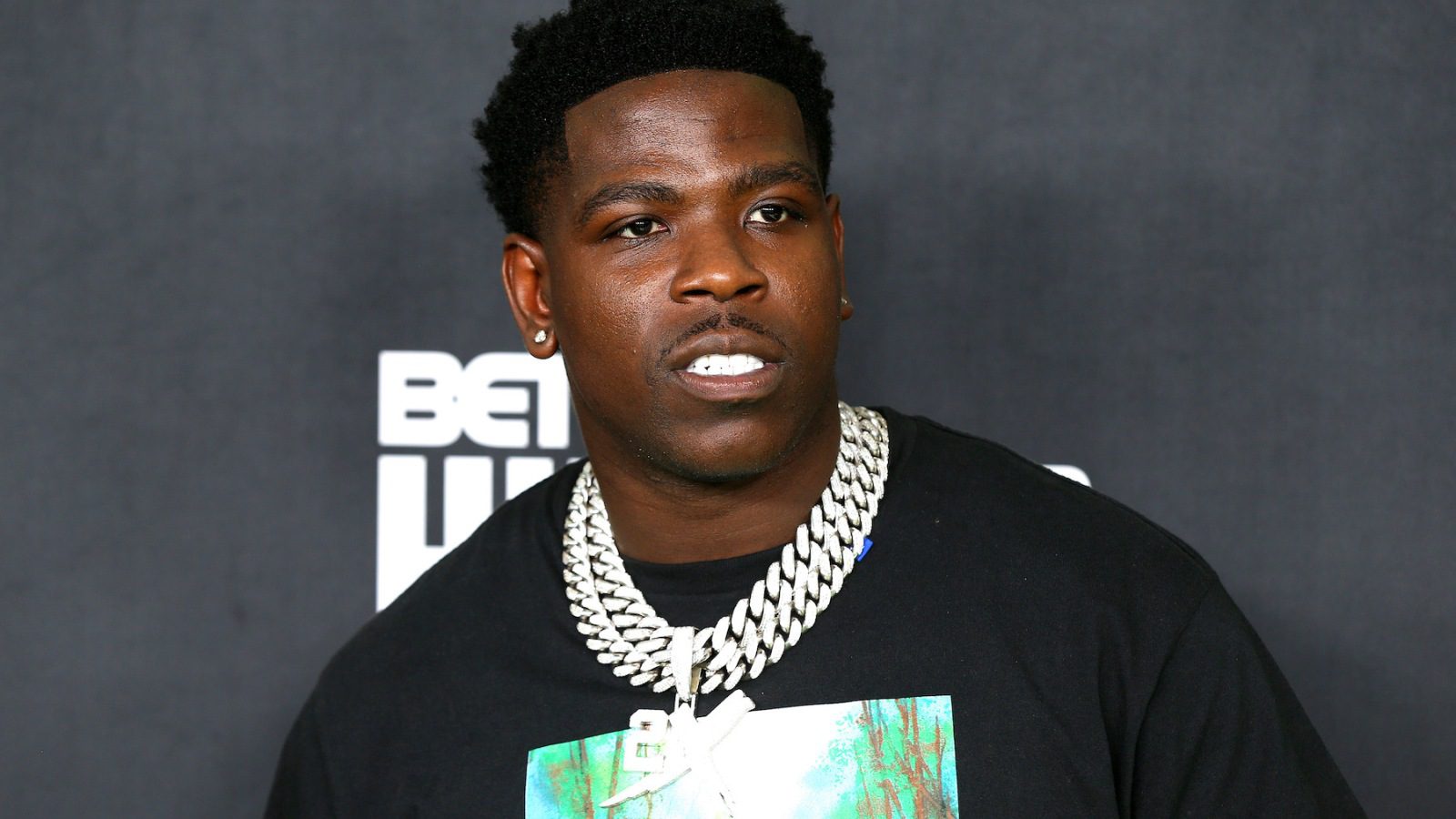 Rapper Casanova Sentenced to Nearly 16 Years in Prison on Racketeering, Drug Charges
Brooklyn rapper faced up to 60 years in prison after pleading guilty in federal case against Gorilla Stone gang
Brooklyn rapper Casanova was sentenced to 188 months, or nearly 16 years, in prison Wednesday after previously pleading guilty to federal charges of racketeering conspiracy and narcotics conspiracy.
The rapper born Caswell Senior faced up to 60 years for his alleged role in the Untouchable Gorilla Stone Nation Gang; in 2020, federal prosecutors charged 18 members of the Brooklyn gang — including Senior — as part of a sprawling drug conspiracy case that spanned from 2004 to their arrest.
During a hearing where the rapper pleaded guilty in May 2022, Senior admitted that he plotted with others in Gorilla Stone to commit crimes, such as agreeing "to possess and sell" 100 kilos of marijuana. He also admitted to a robbery at a diner in 2018. A cooperating witness previously told federal investigators that Senior fired a gun during a gambling dispute.
"Caswell Senior is not just a notorious recording artist, but he is also a high-profile leader of a vicious street gang and a magnet for gang violence," U.S. District Attorney Damian Williams said in a statement Wednesday. 
"At a crowded Miami house party, Senior personally fired a gun that seriously injured and could have killed a victim, inciting a shootout.  Further, Senior's stature in the community was central to Gorilla Stone's successful recruitment and nationwide expansion.  Today's sentencing — along with the other significant sentences that have been imposed in this case — shows once again that gang life is not worth it and will lead to many years in prison."      
After Senior's plea deal, prosecutors recommended a sentencing range between 15 and nearly 20 years in prison, with a mandatory minimum of five years; however, the federal court system doesn't have to follow sentencing recommendations in plea deals, so Senior faced a maximum of 60 years when the sentence was delivered. However, U.S. District Judge Philip M. Halpern opted to go with the near-minimum of the recommendation.
Senior is the 12th member of the Gorilla Stone Nation Gang sentenced in the 2020 racketeering case, with his 188-month sentence falling in the middle of his associates' punishments, which so far range from 248 months (or 20 years) to three years. Five more members have also pled guilty and await sentencing.