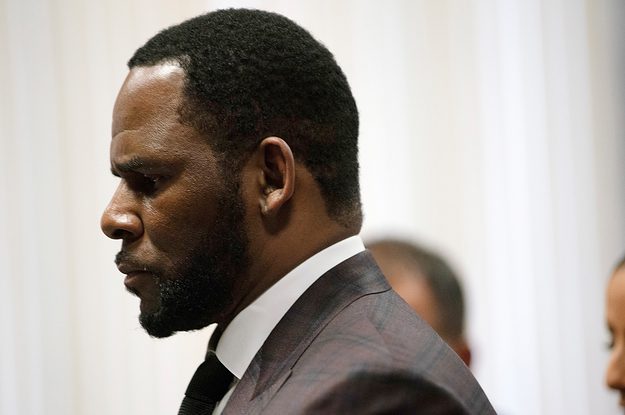 R. Kelly Victims Awarded $10.5 Million Over Threat That Shut Down 'Surviving R. Kelly' Screening
Earlier this month, it was reported that a district judge in New York signed an order demanding Kelly's royalties be used to handle his restitution fees. Universal Music Group reportedly has over $560,000 in royalties from the music they are currently sitting on, while Kelly has an outstanding restitution balance of $506,950.26.
The 56-year-old singer is currently serving a 30-year sentence in New York after he was found guilty of racketeering and sex trafficking. Earlier this year, he was sentenced to 20 years by a Chicago judge for his federal sexual assault case, although he will serve all but one year concurrent to the 30-year sentence.
The music industry has thankfully abandoned R. Kelly in the wake of his numerous sex crimes, but Timbaland is one of the few artists who seemingly still thinks R. Kelly is "the king of R&B." in an interview with Shannon Sharpe in May, he said he doesn't "mix music up with personal" and doesn't think he can ignore all the material the disgraced singer produced during his career. "Music is something that don't have no race, it brings people together," he said. "It don't have no drama with it. It is a place of enjoyment; a feeling, so don't bring drama into music. Leave that outside."
More recently, Damon Dash criticized Jay-Z for doing two full-length albums with R. Kelly even though it was public knowledge he married 15-year-old Aaliyah when he was 27.