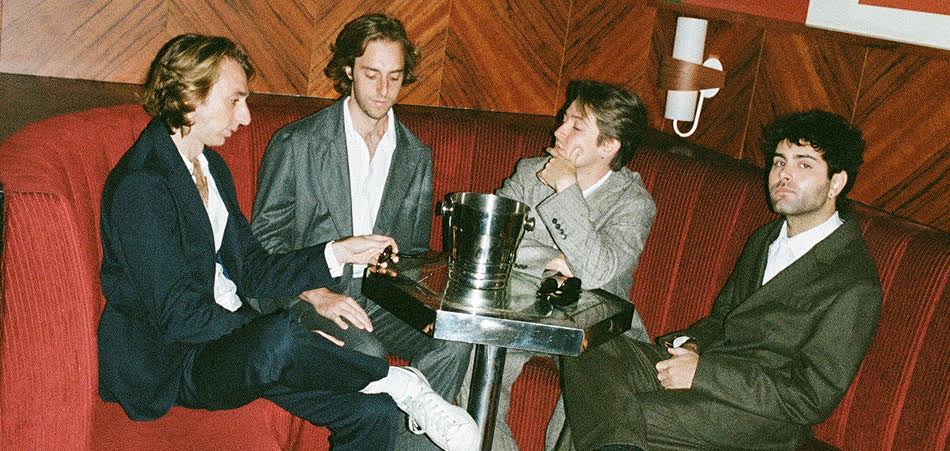 Quintessential New York indie rock band Rebounder releases "Factoury Girl" [Video]
"Factoury Girl" is the latest single from Brooklyn-based indie rock band Rebounder, dedicated to artists everywhere who work overtime to keep their passions alive. Known for their dreamy, laid back soundscapes and clever artistic odes to iconic cities, the band combines a mix of nostalgia with modern day narratives for fresh perspective on everyday life.
Mixed at the Neighbourhood's studio The Factoury, the single is full of atmospheric guitar riffs, playful notes of piano, and singer Dylan Chenfield's poised vocals. "Factoury Girl" draws inspiration from real life characters that Rebounder has encountered while living in Brooklyn. The band leans into the hustle and bustle of modern culture in saying, "For your eternal consideration, I'm an American online / But I'd die to take you dancing if you ever had the time."
Dylan Chenfield reveals, "I was inspired by a friend of mine who is working to be an actor, who works two jobs, truly 9-5, then 5-9." The music video captures that restless spirit while profiling essential New Yorker and actress Annie Hamilton as she waits tables and lets her personality shine through interactions with customers. Even while on the clock, Hamilton never loses her sense of unique identity and determination to make it as an artist. "Factoury Girl" celebrates the dreamers through lifted, upbeat sonics and a classic New York narrative.
Rebounder's upcoming EP Sundress Songs will feature "Factoury Girl" as the first track of the album. They've previously toured with The Neighbourhood, Dayglow, Cautious Clay, Last Dinosaurs and MUNA to name a few. Reaching more than 15 million streams across platforms, Rebounder is excited to begin their sold out tour with Sun Room and give audiences a taste of "Factoury Girl."
10/31 – The Foundry – Philadelphia
11/2 – Union Pool Free NME show, Brooklyn 
11/3 – Music Hall of Williamsburg – Brooklyn
11/8 – Thunderbird Music Hall – Pittsburgh
11/9 – Top Cats – Cincinnati
11/10 – A&R Music Bar – Columbus
Connect with Rebounder: Twitter | Instagram