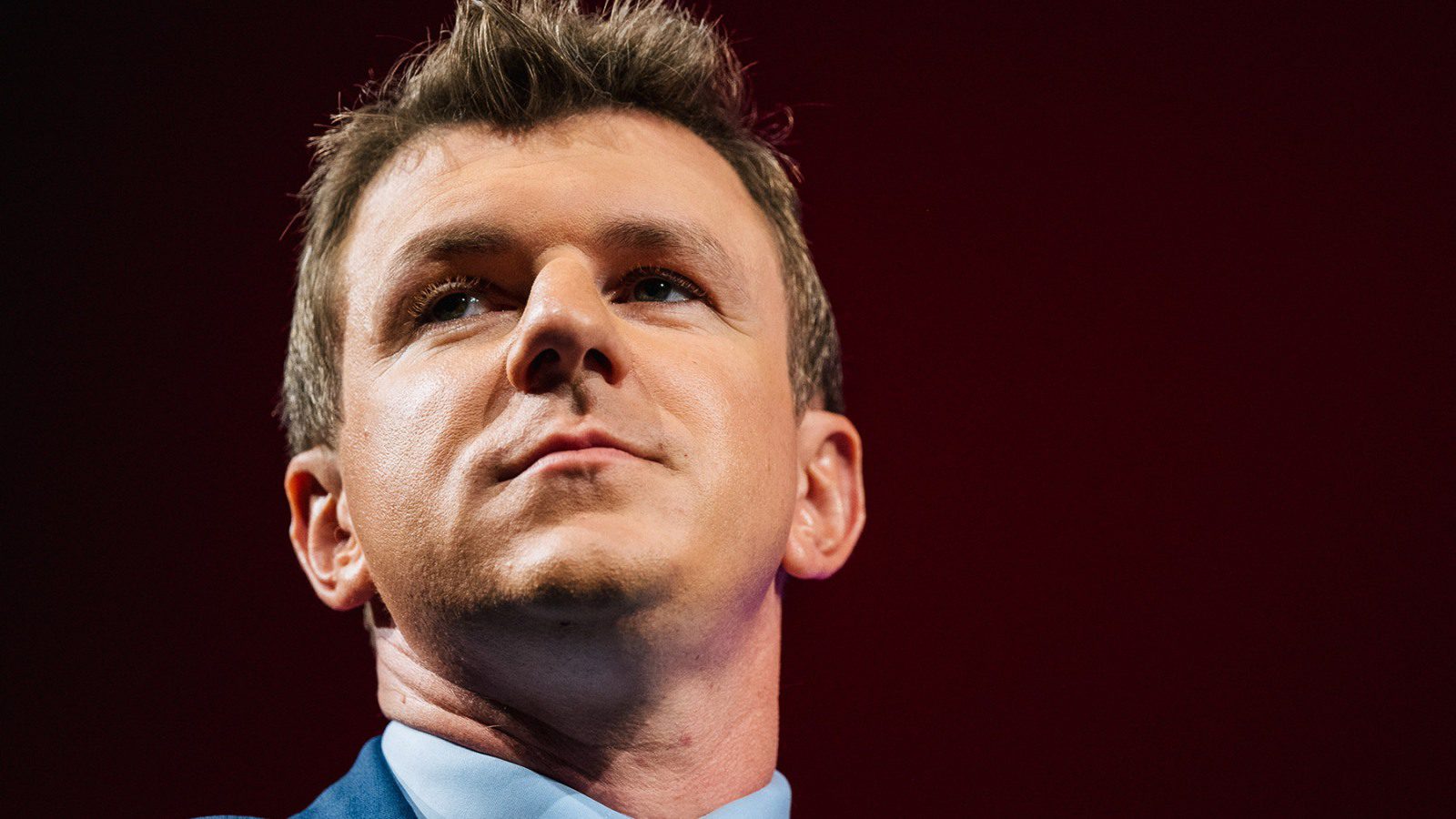 Project Veritas Founder James O'Keefe Says Board Ousted Him
James O'Keefe, the political activist who founded the right-wing action group Project Veritas, has been forced out of leadership by the organization's board, he said on Monday.
"I think it's fitting that we're here on Presidents Day," O'Keefe remarked at the outset of an emotional 45-minute farewell speech he delivered to Project Veritas staff. He said the remarks, although being filmed, were intended only for them. "I'm going to try my best to speak from the heart."
"Currently, I have no job at Project Veritas," O'Keefe announced. "I have no position here based upon what the board has done — so I'm announcing to you all that today, on Presidents Day, I'm packing up my personal belongings here."
O'Keefe's departure comes less than two weeks after the nonprofit's board received a memo outlining his alleged pattern of unprofessional workplace conduct, signed by 16 employees, or about a third of the Project Veritas staff. The document accused O'Keefe of subjecting subordinates to "public crucifixions" and even lie detector tests. One staffer recounted how O'Keefe had berated them in front of jurors during a court appearance "because he was hungry," then took a sandwich from an eight-month-pregnant woman. Other concerns included O'Keefe's spending on a musical theater hobby. After reading the complaint, the Project Veritas board placed O'Keefe on paid leave and began an internal review.
Since its inception in 2010, Project Veritas has sought to infiltrate and expose mainstream media and progressive institutions with undercover video operations — to decidedly mixed effect. An investigative team at the Washington Post won a Pulitzer Prize in 2018 for a series that included reporting on how the group had unsuccessfully attempted to deceive them into publishing false information about Roy Moore, an Alabama candidate for senate. Most recently, Project Veritas had been focused on efforts to prove that Pfizer is "mutating" the Covid-19 virus.
The organization's controversial spying methods have caused it no shortage of legal woes. In August, two Floridians pleaded guilty to delivering the stolen diary of President Joe Biden's daughter Ashley to Project Veritas ahead of the 2020 election, in exchange for $20,000 each. The transaction led the FBI to raid the homes of employees, including O'Keefe, in 2021. One of the two guilty parties has indicated that he will cooperate with further investigations, which may result in charges against Project Veritas.
In his address, O'Keefe revealed ongoing tension between himself and the board over matters including best practices for fundraising, and claimed he had threatened to resign if they didn't quit themselves. Instead, they rehired two executives he'd fired, then ousted him.
"So, our mission continues on," O'Keefe said. "I'm not done. The mission will perhaps take on a new name, and it may no longer be called Project Veritas."
Prominent conservatives expressed their dismay at the split. On Truth Social, Fox News host Dan Bongino posted that "There is no Project Veritas without James O'Keefe," while activist and Turning Point USA founder Charlie Kirk tweeted, "James O'Keefe out at Project Veritas. We must stand with James!" The replies for Project Veritas' Twitter account have been deluged with support for O'Keefe.
O'Keefe has yet to comment on social media about his departure from the group. Neither he nor several remaining Project Veritas staffers returned requests for comment.
This is a developing story.