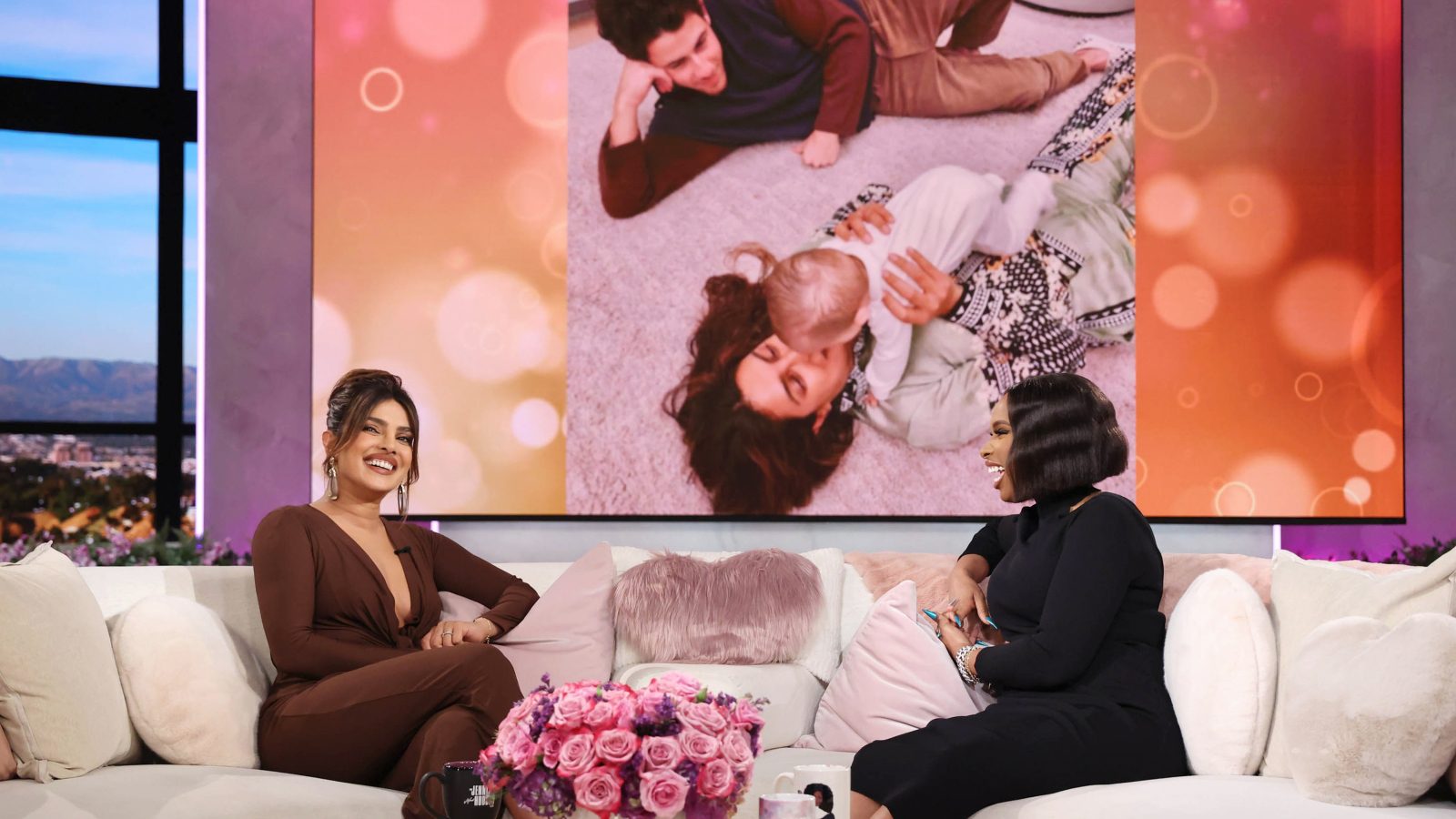 Priyanka Chopra Jonas Says Nick Jonas Saw Her Win Miss World at Seven Years Old
Priyanka Chopra Jonas appeared on The Jennifer Hudson Show and took the opportunity to recount the time her now-husband Nick Jonas watched her win Miss World in 2000. At the time, of course, Jonas was a mere seven years old.
The actress, appearing in support of her new film Love Again, as well as her recent Prime Video series Citadel, recalled a story her mother-in-law told her.
"I won the Miss World pageant," Chopra Jonas told host Jennifer Hudson. "This was in London. This was November and I had turned 18 in July. A complete child. I had no idea what I was doing or what this world entailed. My mother-in-law was like, 'I remember watching you when you won.' And I was like 'I was in London. This is 2000.' They were, I think, in Texas. I was like, 'There's no way.' And she was like, 'I remember it so clearly.'"
Her mother-in-law confirmed that Nick, then seven and appearing a Broadway show, came into the room and watched his now-wife win the pageant. "Which is unfathomable," Chopra Jonas said. "Like that was 22 years ago, or something. He was seven, I was 17, and he was sitting there watching. It was so weird."
During her appearance on the talk show, Chopra Jonas also discussed celebrating her first Mother's Day with her daughter Malti and her relationship with her own mother, who has celebrity crushes on 50 Cent and David Hasselhoff.
Chopra Jonas' new movie Love Again is in theaters now. In the film, Celine Dion stars alongside Chopra Jonas and Sam Heughan as a fictionalized version of herself. The singer also recorded five songs for the rom-com's soundtrack, including "Love Again" and the newly released "I'll Be," which is fittingly an alternate universe version of "My Heart Will Go On."
"I had a lot of fun doing this movie. And to have the privilege of appearing with the beautiful and talented actors Priyanka Chopra Jonas and Sam Heughan in my very first feature film is a gift that I will cherish forever," Dion said in a statement (via People). "I think it's a wonderful feel-good story, and I hope that people will like it, and like the new songs too."