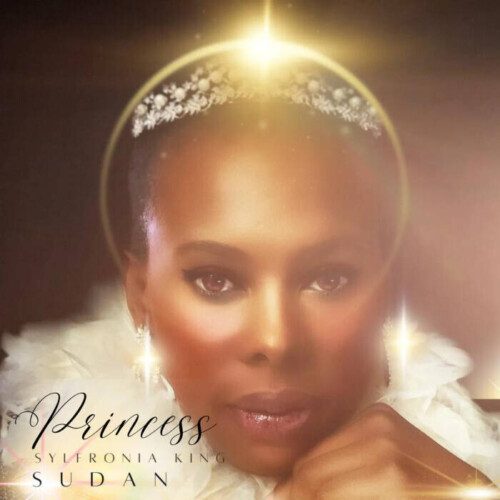 Princess Sylfronia King talks to HipHopSince1987.com
The Bahamian American Princess Sylfronia King Eze will be traveling to Africa in January 2024, performing  in Zambia, Madagascar, Tanzania, The Gambia, Ethiopia, Dubai, Zimbabwe and South Africa with dates in Europe, Canada, the Caribbean and South America to perform African world music from her new album "Sudan" which is currently in production and set to be released November 3, 2023. The album will be performed in French, Spanish, English and Igbo. Princess Sylfronia King is managed by Prince David Eze of the Royal Eze Family, Royal Maximus Entertainment who is also a sponsor for the tour. "It's a royal honor to bring the culture of musical sounds and culture of Africans worldwide to the elite", says Princess Sylfronia King Eze. She's looking for interested acts to bring along with her to seize this prime opportunity.
Princess Sylfronia King is royalty, shes an American, Princess Sylfronia King-Eze raised in The Royal Bahamas who is the wife of Nigerian born Prince David Eze of the Royal Eze Family from the royal line of Queen Justina and King Ignatius Eze of the Igbo speaking people living in Amogbodo, Umuoka, Nigeria. She is promoting world peace, love, harmony, and cultural awareness around the African continent—building a bridge of understanding between American and African cultures worldwide.
"My marriage to Prince David is a promise of support and love toward the Nigerian people, to help uplift them out of poverty and to renew their name globally. Through this musical partnership and venture with Royal Maximus Entertainment, The Royal Eze Family, we are sure to promote peace and trust among nations" That is the mission, foundation and goal.
To book Princess Sylfronia King Eze for your concert or holiday festival, contact Royal Maximus Entertainment, Beverly Hills, CA (424)253-4290 Monday-Friday 10:00am-7:00pm EST.
visit www.royalmaximus.com for live bookings. To learn more about Recording artist Princess Sylfronia King Eze visit www.Sylfronia.com.
© 2023, Tedfuel. All rights reserved.