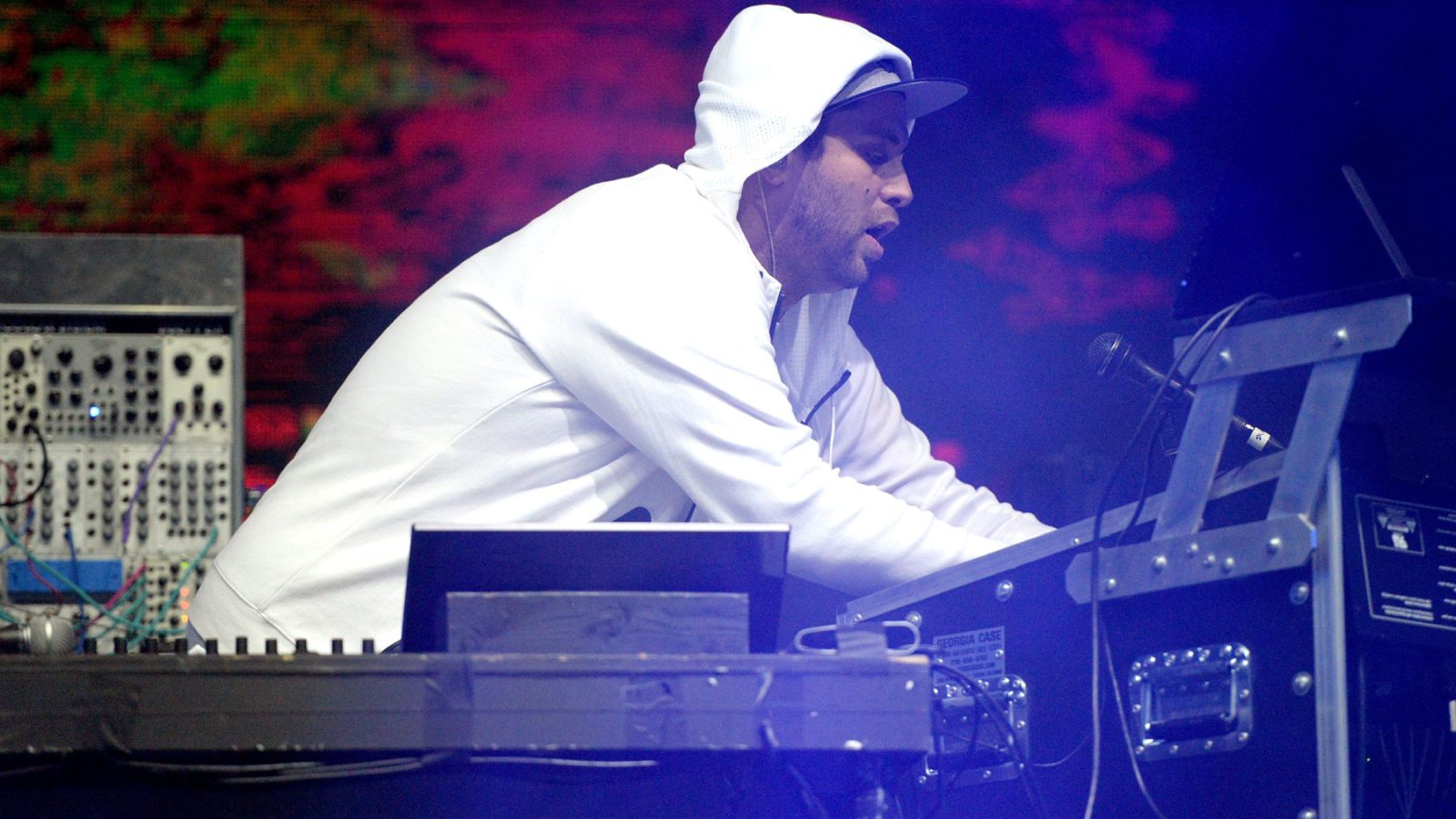 Pretty Lights Flicker Back on After Nearly Five Years In the Dark With Tour Announcement
The DJ/producer teased new music and told fans, "I feel recharged and more ready than ever to launch a new vision of PL music and live events"
EDM favorite Pretty Lights returned after nearly five years of almost total silence, announcing a North American tour and sharing some new music.
The DJ/producer — who was a festival regular in the 2010s with hits like "Finally Moving" and "Rainbows and Waterfalls" — hasn't played live since 2018 and hasn't released any music since 2017. On Tuesday, April 4, he returned to social media to announce the Soundship Spacesystem Tour and share a new message with fans.
"I've been looking forward to this day for a long time and am immensely grateful to be healthy and happy and surrounded by amazing people," said Pretty Lights (real name Derek Vincent Smith). "I feel recharged and more ready than ever to launch a new vision of PL music and live events. Can't wait to share everything that's coming. And fam, seriously, thank you so much for your endless love and support. Thank you for all the positive energy while I took time to focus mine.  It's a new dawn and I can't wait to see you all again shining bright. lfggggggg."
The Soundship Spacesystem Tour will launch later this year, with Pretty Lights plotting multi-night stands in nine cities between Aug. to Dec. (the run also includes two festival appearances. Artist pre-sale tickets will go on sale April 5 at 10 a.m. local time, while general on-sale will begin April 7 at 10 a.m. local time. Full info is available on Pretty Lights' website. 
The teaser video for the tour features what is ostensibly a bit of new music, with Pretty Lights singing in hypnotic, multi-layered auto-tune: "I'll fly a starship across the universe tonight/ And when I reach the other side/ I'll find a place to rest my spirit if I can/ Perhaps I may become a pretty light again/ Or I may simply be a single drop of rain/ But I will remain/ And I'll be back again."
Pretty Lights has been more or less absent from the public scene since his last live show, which was back on Aug. 11, 2018. Without any note or message, the artist wiped his social media accounts and effectively disappeared. He briefly emerged two years later to show his support for the protests following the police murder of George Floyd, while later that year, he appeared during a virtual Break Science concert. Most recently, in Feb. 2022, he popped up in a promotional video for a Denver venue celebrating its 20th anniversary.