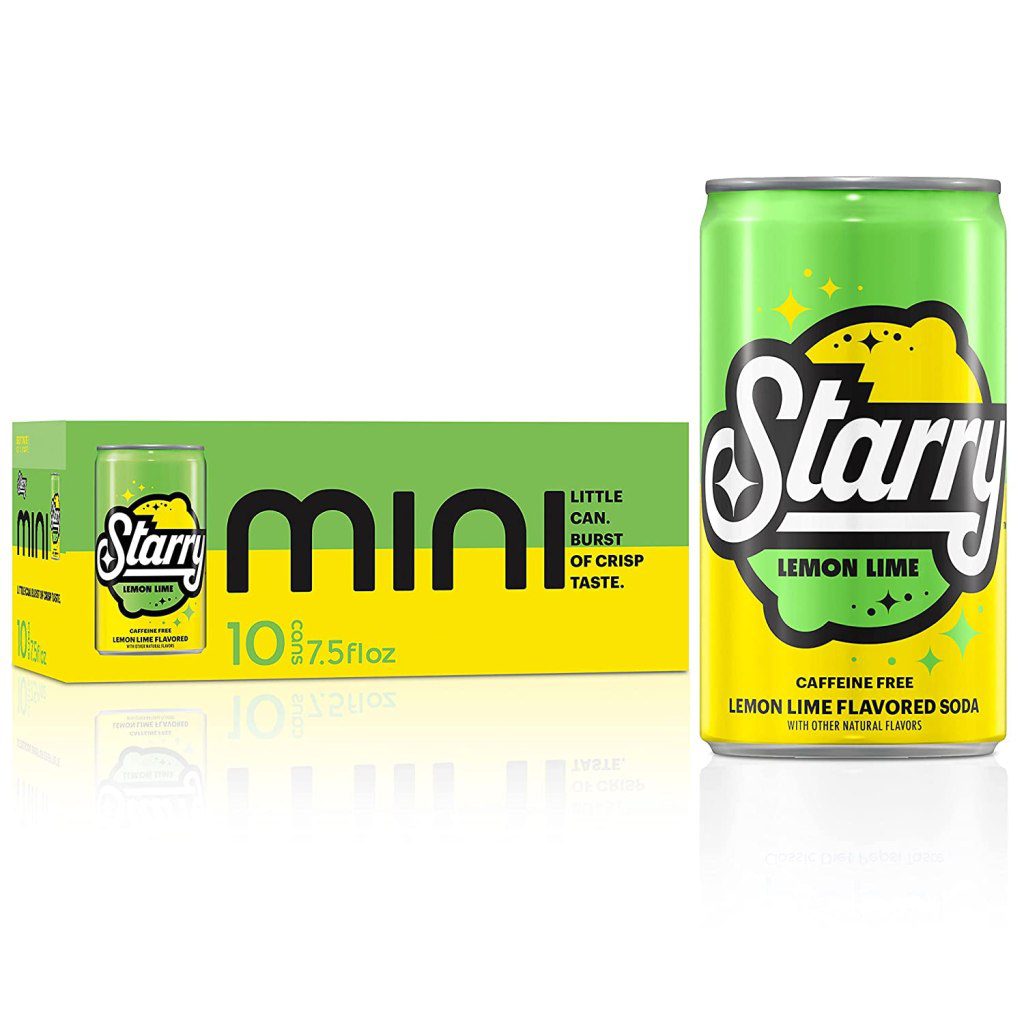 Pregnant Keke Palmer Is Ready to Pop: 'It's Giving Alien. It's Giving Predator. It's Giving Life-Sucking Force'
If you purchase an independently reviewed product or service through a link on our website, Rolling Stone may receive an affiliate commission.
We already know Keke Palmer has a sparkling personality, but now the star is making her effervescent debut as the spokeswoman for STARRY, a new lemon-lime soda from PepsiCo.
The actress will appear in a new ad for the fizzy drink, set to drop during the STARRY 3-Point Contest on NBA All-Star Saturday night as part of a larger partnership between STARRY and the NBA.
Buy Starry Lemon Lime Soda, Caffeine Free… $5.48
The spot sees Palmer sitting courtside with STARRY's animated mascots, Lem and Lime, and falling for a player with "splash" appeal. There's also a special appearance from NBA guard Tyrese Maxey.
"I was excited to introduce something new to the world," Palmer tells Rolling Stone, of STARRY's All-Star debut. "It just hits different. This commercial—the character of the commercial—and Lem and Lime, my new besties. The whole thing felt very me. And the fact that it's now the official soft drink of the NBA and debuting during All-Star Weekend, I was really excited to be part of it."
In the spot, Palmer cracks open a can of STARRY releasing a liquid love interest and the two share a thirst-quenching kiss—all while the cartoon Lem and Lime offer up their color commentary from the sidelines. With its animated characters and CGI effects, it's giving Marvel movie scale on the small screen.
"It was very big and larger than life. It reminded me of those old-school commercials in the Nineties and the early two thousands," she says. "You think about Pepsi. They're known for this. They're known for big, iconic things."
Plus, she loves the refreshing taste of STARRY. A bonus when drinking the product take after take. "It's a really crisp, clear lemon lime flavor. I can't wait for people to try it."
Her only complaint is not being able to attend the commercial's debut in person.
"All-Star Weekend—your girl is always there! The only reason I'm not gonna be there this time is because I got the damn baby," she jokes pointing to her baby bump. "Otherwise, I would have been sitting courtside watching!"
All jokes aside, Palmer is excited to welcome her bundle of joy as soon as he's ready to make his debut.
"People tell me I'm going to miss [being pregnant] but I don't know about all that. It's very creepy. It's giving alien. It's giving Predator. It's giving life-sucking force, so I don't know if I'm gonna miss this whole baby belly gag," she laughs. "I do think the anticipation of getting to meet my baby is probably more fun that I'm giving credence to. It's like, 'Tomorrow we're going to an amusement park! Today we're going to an amusement park!' And then the amusement park goes by too fast. I think that is what I will feel."
She's looking forward to spending time with him on the other side of pregnancy.
"I'm ready to get into my baby's personality! Like what is it going to give? I need for us to be back and forth joking on each other," she says. "I'm here for the duo of me and my son. I'm very excited to be best buds. He won't be able to dance fast enough, but eventually we're going to be doing TikTok dances together."