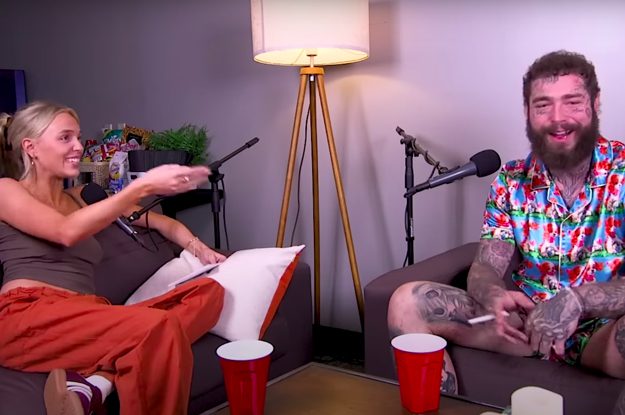 Post Malone Says He's 'Working on' His Drinking: 'I Used to Drink Because I Was Sad'
Post Malone is the latest guest on Alex Cooper's Call Her Daddy podcast, where he discussed everything from nipple-based embarrassment to his current stance on drinking.
On the latter topic, as seen in the clip above, Posty was first asked during a rapid fire segment what he considered to be his toxic traits. Both drinking and jealousy were named by Posty, prompting Cooper to ask if he is currently "working on" his relationship with alcohol.
"I am working on it," Malone, who also recently discussed this topic during an hour-long Zane Lowe chat in support of his new Austin album, said. "I used to drink because I was sad. Now I drink for shows and because I'm happy. It's hard getting out there and I get so shy and timid and shit. So I just drink a little bit to, I guess, cope with that and be able to get my liquid courage, literally."