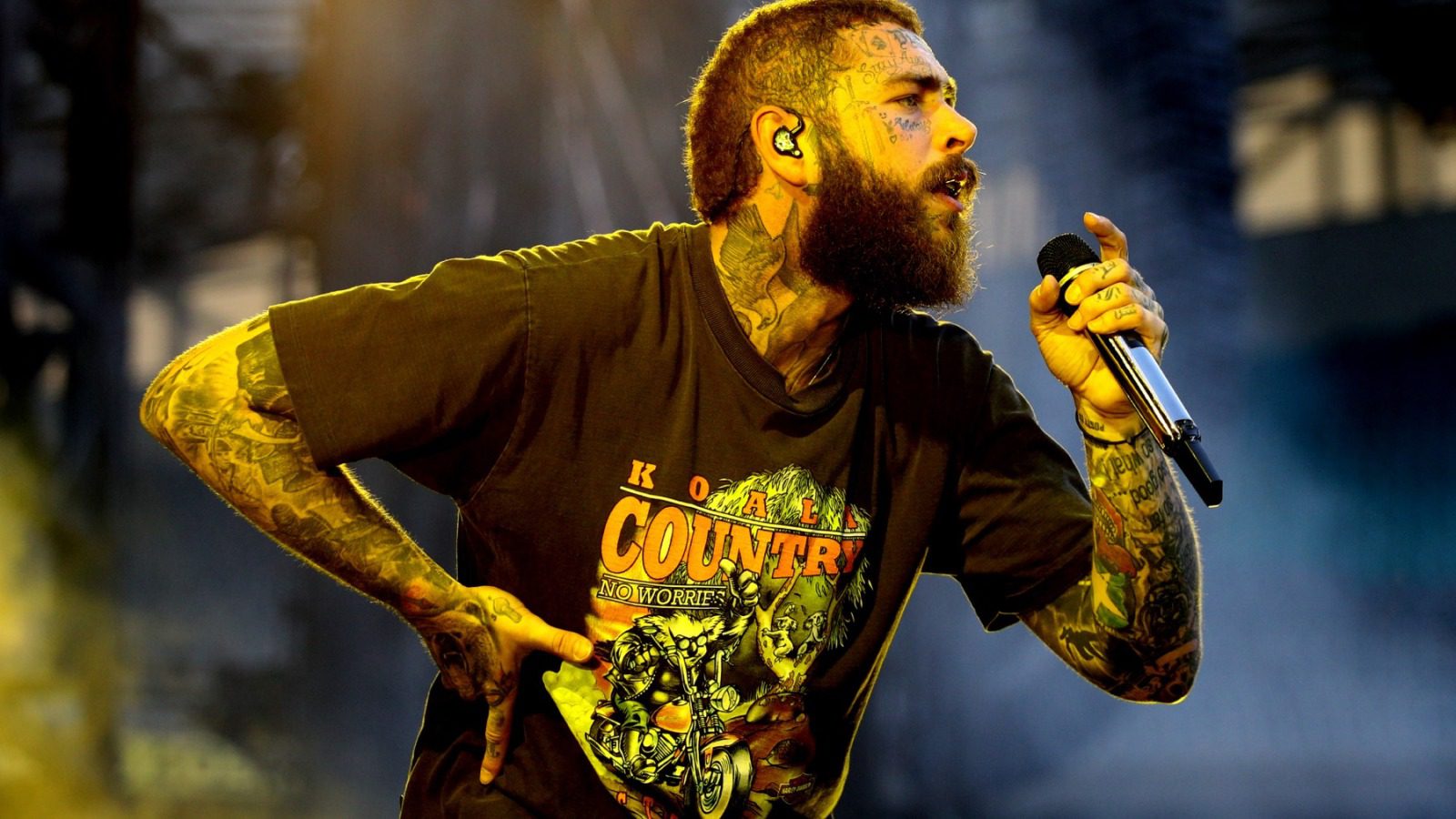 Post Malone Laments the End of the Party on New Single 'Mourning'
Post Malone has released "Mourning," the second single from his upcoming self-titled album, Austin. The emotive, mid-tempo ballad sees the R&B singer refusing to let the party come to an end.
"Don't want to sober up," Malone croons on the track. "The sun is killin' my buzz / that's why they call it morning."
The new song will be featured alongside single "Chemical" on Austin, set to be released on July 28. A video for the track is set to follow, although Post Malone has yet to confirm its release date. He shared with fans in an Instagram Reel that he had filmed the song's video while in Scotland, which is "absolutely stunning."
He shared a snippet of the video of himself wearing some Game of Thrones-style attire from the video on Wednesday. He's heard saying, "It's fun! It's amazing here."
"There's a big ass ice cube and which I thought was pretty badass. But I'm super excited for you guys to hear it," he said of the song and video.
He also revealed the album's name in the video and described it as some of his best music yet. "It's been some of the funnest music, some of the most challenging and rewarding music for me, at least — trying to really push myself and really do some cool stuff," he said. "I played guitar on every song on the record, and it was a really, really fun experience, and I'm super, super excited to share it with you."
Malone is set to hit the road in North America for his If Y'all Weren't Here, I'd Be Crying tour, which is scheduled to begin July 8 in Indiana, before making his way across the country to cities such as Buffalo, Toronto, Tampa, and Los Angeles.
The new music era comes less than a year after his album Twelve Carat Toothache, which he dropped last July.