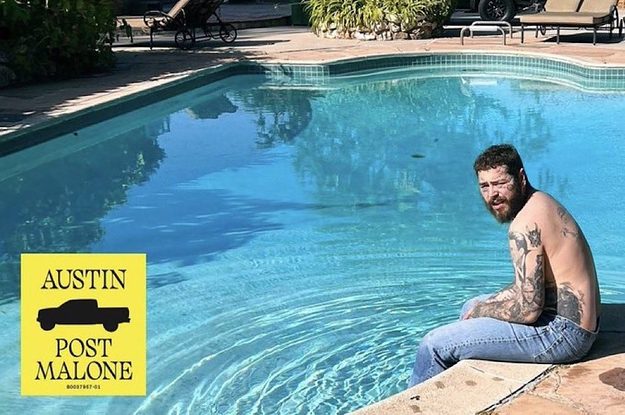 Post Malone Delivers 'Austin' Album
After months of anticipation, Post Malone has gifted the world with his fifth studio album Austin.
The Grammy-nominated artist announced the release back in May, less than a year after he delivered its chart-topping predecessor Twelve Carat Toothache.
"I wanted to say that I love you guys so very fucking much," Malone said in an Instagram Reel. "I'm here on tour in Europe right now, and I wanted to tell you guys that I have an album coming out this summer on July 28. It's called Austin. Like my name—that is my name. It's been some of the funnest music, some of the most challenging and rewarding music for me, at least — trying to really push myself and really do some cool stuff. I played guitar on every song on the record, and it was a really, really fun experience, and I'm super, super excited to share it with you."
The title was pretty fitting, as Posty opted to record the album without any features. He did, however, team up with a stellar team of writers and producers including Billy Walsh, Andrew Watt, Lou Bell, and Max Martin.
Fans got their first taste of the album back in April when Malone released its lead single "Chemical," which was followed by "Mourning" and "Overdrive."
During a recent interview on Mythical Kitchen, Post opened up about Austin's recording process and the changes that made the experience much more enjoyable.
"I have so much more fun writing 'cause I never used to write with a guitar," he told host Josh Scherer. "And these last two records I started writing with a guitar, and so I would, I figured out a cool technique that I really like is just putting the guitar up to the mic, putting my headphones on, turning the reverb, like, insane and just coming up with melodies and chords that way."
Austin spans 17 tracks and includes titles like "Too Cool to Die," "Socialite," "Hold My Breath," and "Green Thumb." You can stream the album below.