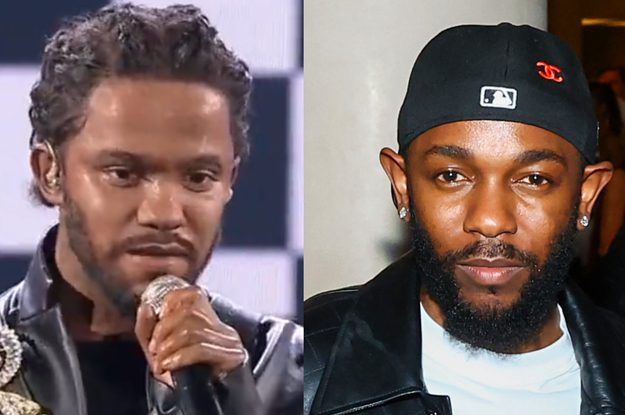 Polish Karaoke Show Criticized After Performer Uses Blackface And N-Word to Imitate Kendrick Lamar
A Polish game show is catching heat after a contestant performed as Kendrick Lamar in full Blackface and used the N-word in a recent episode. 
The show, titled Your Face Sounds Familiar, features eight celebrities portraying music icons in the hopes of winning money for the charity of their choice. The participants have to resemble the artist they're imitating as much as possible, but one person took things too far. 
In the latest episode, Polish singer Kuba Szmajkowski dressed up as Kendrick Lamar with braids in full Blackface to perform a version of "HUMBLE." The video clip shared on social media showed Szmajkowski, with a brown skin complexion, rapping to the song with backup dancers in tow. At one point, the singer also said "n***a" during the performance.