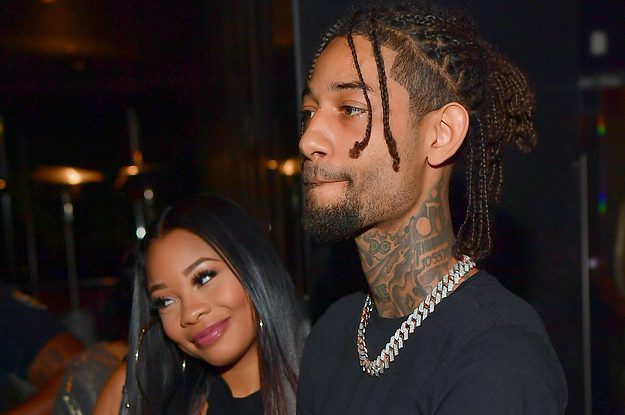 PnB Rock's Girlfriend Shares Emotional Post on Anniversary of Rapper's Death: 'I Will Push Thru'
PnB Rock's girlfriend Stephanie Sibounheuang has shared an emotional message to mark the one-year anniversary of the late rapper's death.
"I've been in the deepest depression for a lil min contemplating todays date, which makes a year since your transition. I argued with God about openly reliving this day and i absolutely did not want to, so this is an act of obedience," she wrote on Tuesday, September 12 alongside a series of photos of them together. "This same day last year, you could look into my eyes and tell my soul was not in my body. All I could hear were the gunshots over and over and they were so LOUD I couldn't hear myself think. I was so terrified and heartbroken."
PnB Rock was fatally shot on Sept. 12, 2022 during a robbery while dining at Roscoe's House of Chicken 'N Waffles with Sibounheuang. In a post shared a month after he was killed at age 30, Sibounheuang wrote that the rapper "saved" her life in his final moments.
"You came to me and Lani wearing all white and said those were not gunshots, they were fireworks. You did it! You changed for the better and you made it to paradise! Celebrate you!" her latest post continued. "So today, I will push thru and be joyful and celebrate you, just like you asked me to do. For I know this Earth is temporary and we will spend eternity together. You're a legend and not only that…but a hero. I'm forever yours and forever loyal to you. I will live my life to the fullest because you gave your life for me. Thank you Lord for carrying us through a whole year and every day after this."