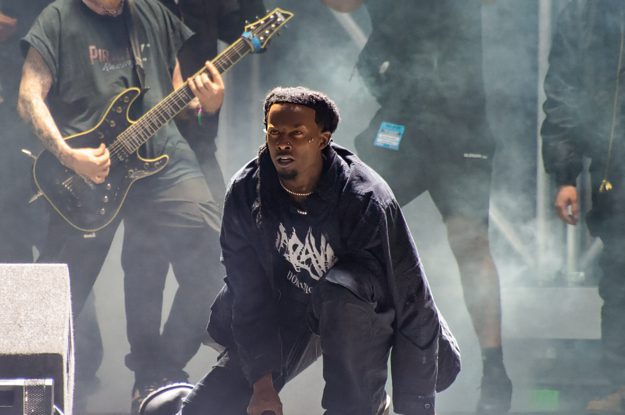 Playboi Carti Says Music That Came Out of Three-Month Recording Stint in Cave Is 'Chaotic and Crazy'
"I've been recording in Paris, I love Paris. Amazing," Carti told the publication. "I was recording, in a cave, for like three months, and all the music that came out of that is just chaotic and crazy. Then, I'm in a glass house, somewhere in the hills, and the music there is just very good to the ears. And then, I'm in Atlanta and the tensions are just high and the music is biting."
Though Carti did not provide an update on the new album's release plans or offer a final title for the project, he did elaborate further on how he's feeling heading into its seemingly imminent release. In Carti's opinion, he's about to roll out the "best album" of his career, though he admitted that's how he always feels with each one.
"This is my moment," he said. "This is the one for me."
Carti's latest run of U.S. tour dates, originally slated to begin earlier this year, will kick off at the top of 2024. Dubbed the Antagonist Tour, the U.S. portion of the trek—featuring support from Ken Carson, Destroy Lonely, and Homixide Gang—now begins with a show at the Delta Center in Salt Lake City on Jan. 14.
Given that Carti's new album is widely believed to be aiming for a 2024 release, the shuffling of tour dates makes sense. The demand for a WLR follow-up remains as high as ever among fans, who were still regularly adding comments to a Carti Instagram post from December of last year as recently as this week.