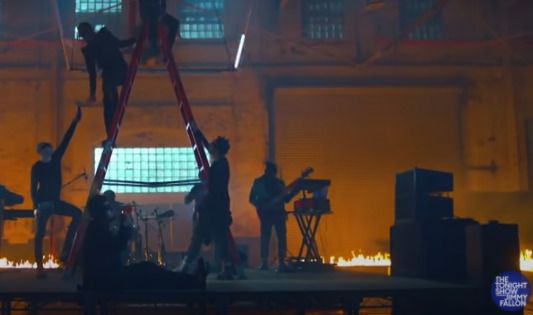 There's a "Whole Lotta Red" as Playboi Carti's new album recently secured a spot on the Billboard 200 chart. Riding on the high, Carti made an apperance on The Tonight Show Starring Jimmy Fallon.
Due to the pandemic and COVID-19 restrictions, Carti performed his set remotely, offering a live rendition of "Slay3r."
Carti and his band + crew take to the stage, lined with flames in an empty warehouse – jamming out to the energetic record. Watch the full performance below.