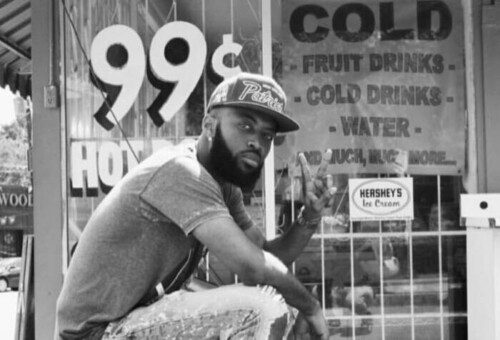 North Carolina's rapper/ producer duo Phocuz & J-Mac are set to release their much-anticipated Vibes R Eternal, Vol. 2 album tonight at Midnight ET/9PM PT via 4th Quarter Time/Soulspazm. Today (6/23/2022), the duo shares the official music video for the album's opener "Marathon" exclusively via Substream Magazine. James Baldwin opens the visual with a monologue on artistic integrity, a concept neither Phocuz nor J-Mac take lightly.
"The video's concept was actually meant to just portray what I do on a regular day of the week: coffee, record shop. While my license was suspended, I would see the dope boys pass me on the sidewalk in fly cars. The video opens with James Baldwin speaking of artistic integrity, which I find very important, so I wanted to express that in this video. Change and progress towards human equality doesn't happen fast in this country… So just like an artist fights for his integrity over time we are fighting for that same thing in our daily lives. It's been a race to get in the industry and it's going to be a marathon to get to the top of it– much like the marathon that we as a people have been running for equality." – Phocuz 
Watch "Marathon" on YouTube 
here
.Featuring 
The Game
, Jamla's 
GQ
, 
White Dave
, among others, 
Vibes R Eternal, Vol. 2
 will serve as the full length follow-up to Phocuz & J-Mac's 2017 debut 
Vibes R Eternal
.
Pre-order save the Vibes R Eternal, Vol. 2 album here.