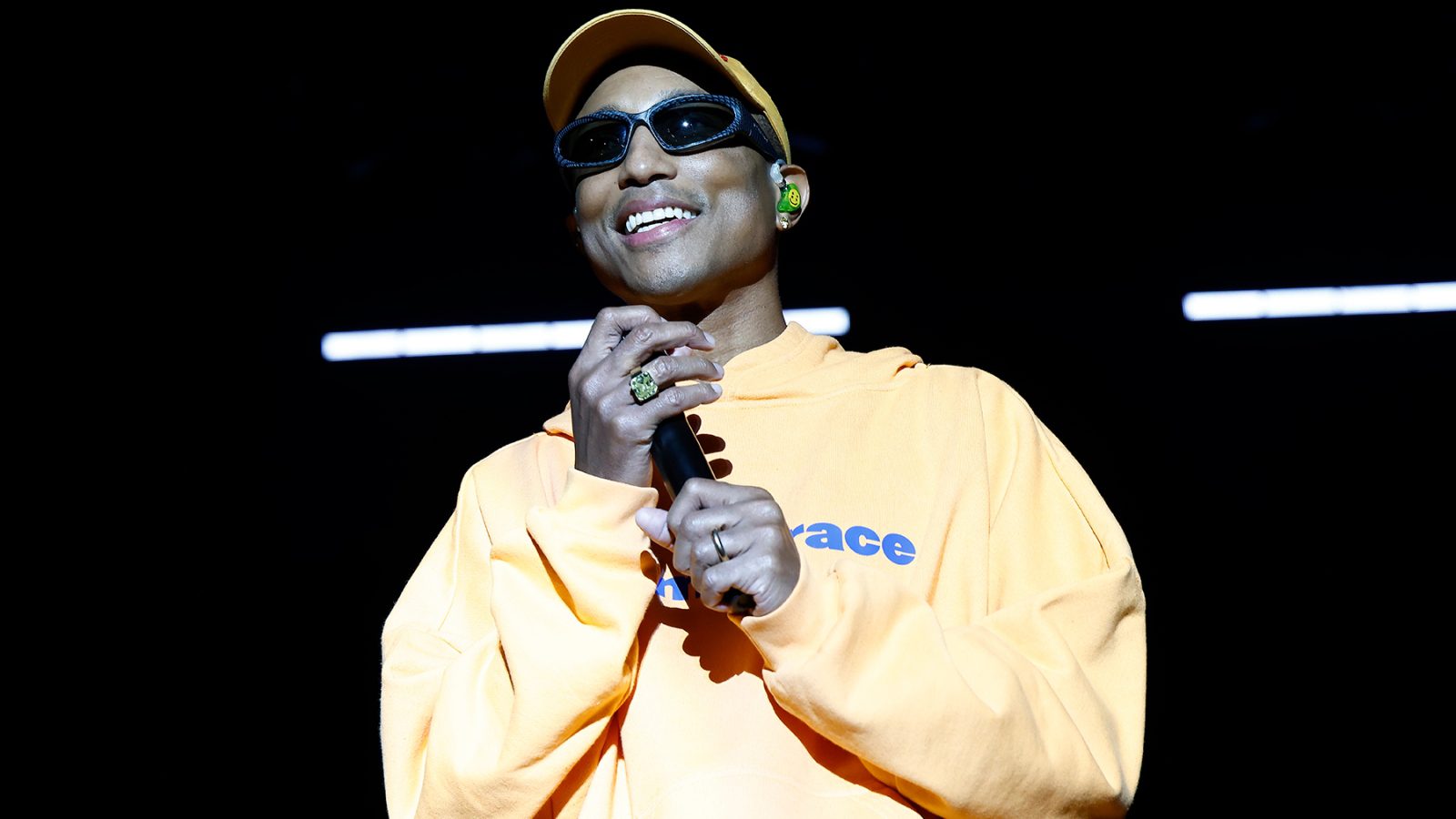 Pharrell Named Men's Creative Director of Louis Vuitton Following Virgil Abloh
Pharrell Williams and fashion have always gone hand-in-hand. On Tuesday, Louis Vuitton announced that the producer-musician extraordinaire will take on the role of creative director for the luxury fashion brand's menswear line. His first collection for LV will be released during Men's Fashion Week in Paris next June.
"Pharrell Williams is a visionary whose creative universes expand from music to art, and to fashion – establishing himself as a cultural global icon over the past twenty years," Vuitton wrote in a statement. "The way in which he breaks boundaries across the various worlds he explores, aligns with Louis Vuitton's status as a Cultural Maison, reinforcing its values of innovation, pioneer spirit, and entrepreneurship."
Pharrell follows in the footsteps of Virgil Abloh, who served as the artistic director of Louis Vuitton's menswear collection from 2018 until his death in 2021 due to cardiac angiosarcoma. Abloh, a beloved clothing designer, was the first Black American to be appointed to the role.
Abloh and Pharrell had a longstanding relationship, and in a 2017 interview, Abloh told the Wall Street Journal that Pharrell would be one of the five people he'd want to go to dinner with. After Abloh's death, Pharrell tweeted, "My heart is broken. Virgil you were a kind, generous, thoughtful creative genius.Your work as a human and your work as a spiritual being will live forever."
Back in 2008, Pharrel co-designed jewelry for the brand alongside then-creative director Marc Jacobs, along with some sunglasses. At the time, he told the Associated Press, "I just learned a lot. I learned a lot being here. Vuitton for me is a school."
"I am glad to welcome Pharrell back home, after our collaborations in 2004 and 2008 for Louis Vuitton, as our new Men's Creative Director," Louis Vuitton CEO Pietro Beccari said in a statement. "His creative vision beyond fashion will undoubtedly lead Louis Vuitton towards a new and very exciting chapter."
Pharrell has long been a fashion symbol and was awarded the Fashion Icon Award from the Council of Fashion Designers of America back in 2015:  "No one has better style than the everyday American people. Why? Because they're the real thing, and they live it every day. I could never be as cool as them but I'm happy to take notes."