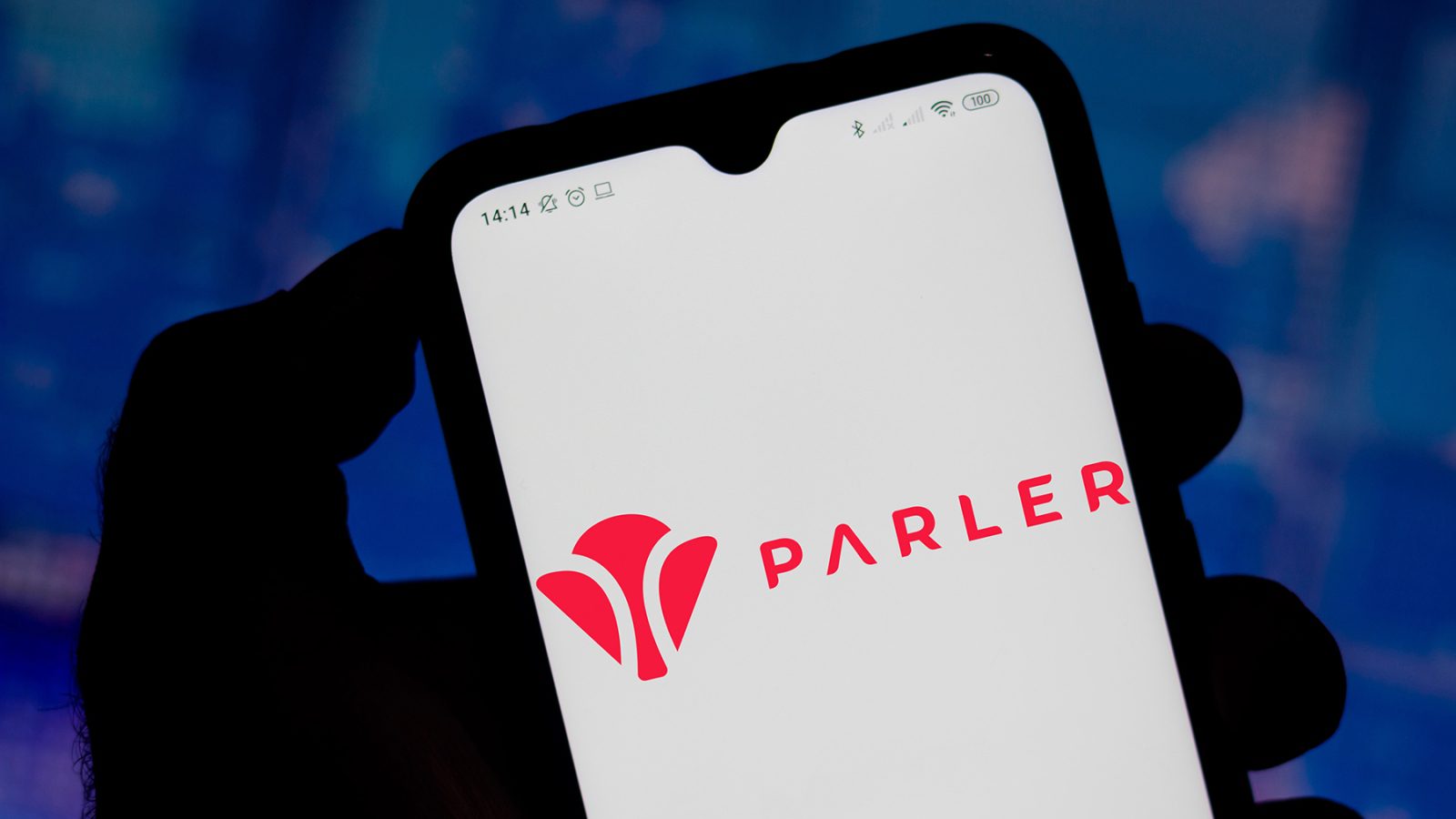 Parler, a Safe Space for Hate Speech, Has Closed for Remodeling
Digital company Starboard hopes to "serve marginalized or even outright censored communities" (aka pouty bigots) when it reopens
Parler, the social media site that once was a safe haven for right-wing bigots, has been temporarily shut down. A digital media company called Starboard purchased the platform and has shuttered it for remodeling, though a message on the website still describes Parler as "the world's pioneering uncancelable free speech platform." The company, which says the platform is now undergoing a "strategic assessment," did not disclose how much it paid for the platform but said the deal would be "accretive" (worth more in value) by the end of Q2 this year.
"No reasonable person believes that a Twitter clone just for conservatives is a viable business any more," states the message from the company. "By refocusing on the cloud and IT infrastructure space [Parler CEO] George Farmer has done an exceptional job at successfully leading Parlement into a critically important industry where it has already begun to excel." Ryan Coyne, Starboard's CEO, said he hoped to integrate Parler's audience into Starboard's other platforms, such as American Wire and BizPac, according to Reuters.
The company aims to "serve marginalized or even outright censored communities – even extending beyond domestic politics."
Those "marginalized" communities, at least in Parler's original iteration, include the type of people who mount insurrections at the U.S. Capitol to protest a fair election. According to Reuters, Google and Apple de-platformed Parler following the Jan. 6 riots but have since reinstated it. Nevertheless, interest has waned. Rolling Stone previously reported that between Sept. 2021 and Sept. 2022, Parler suffered a 48 percent drop in unique visitors.
Kanye West, whom Twitter and Instagram banned last year, had hoped to buy Parler last October, aiming to close his acquisition by the end of 2022. Around that time, he used his account on the platform to spread antisemitic comments without censure. Despite his use of the app, the deal never went through.