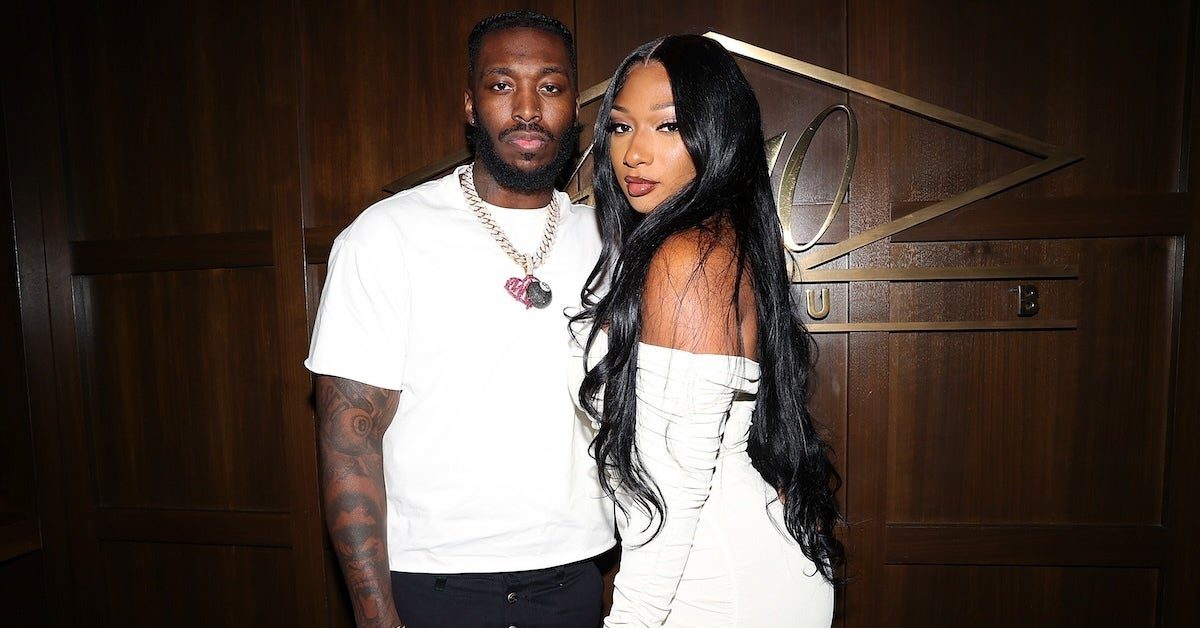 Pardison Fontaine Seemingly Responds to Speculation He Cheated on Megan Thee Stallion by Sharing Meme of Future
[INSERT 1]
Pardison Fontaine appears to be unbothered after the release of Megan Thee Stallion's new single "Cobra."
Some fans speculated that the Houston Hottie called out Pardison for cheating on the new track. "Pulled up, caught him cheatin', gettin' his d**k sucked in the same spot I'm sleepin'," Meg rapped on "Cobra."
[INSERT 2]
Some listeners pointed to Fontaine as the subject in question, also alleging that his new girlfriend, dancehall artist Jada Kingdom, was the other woman. In his Instagram Stories, Fontaine gave what appears to be a subliminal response to the accusations, using Future's "it's an evil world we live in" meme, followed by an image of Tristan Thompson laughing.
Kingdom had time to shut down the speculation, according to TMZ. "I know it's gonna drive y'all crazy to not have someone specific to terrorize for y'all president but it wasn't me," she wrote.
She continued, "Don't insert me in shit that got nothing to do with me. How did the math equal me!?"
Fontaine and Megan reportedly dated from 2020 to early 2023, meeting when Fontaine contributed to the "Savage" remix featuring Beyoncé. That same year, Megan joined Fontaine's occasional collaborator Cardi B for "WAP."
[INSERT 3][INSERT 4]
In May, Megan was spotted at a wedding with Belgian soccer player Romelu Lukaku. Around the same time, Pardi recited a poem at Da Poetry Lounge in Los Angeles that fans believed was about Meg.
[INSERT 0][INSERT 6]
"You're a survivor but not a victim, somewhere in between 'God forgive him' and 'I gotta get him," he said, seemingly referencing Meg being shot by Tory Lanez. "That's why you don't ever let these bitches get you out your rhythm/ You treat these n****s like they're buy one get one/ You out here working to keep your mind off hurting."
[INSERT 7]
Last December, Meg testified that her "partner" was "embarrassed" that she and Lanez once had an intimate past with each other. "I feel disgusted, I feel dirty, my own partner is embarrassed," she said while on the stand.
[INSERT 8]