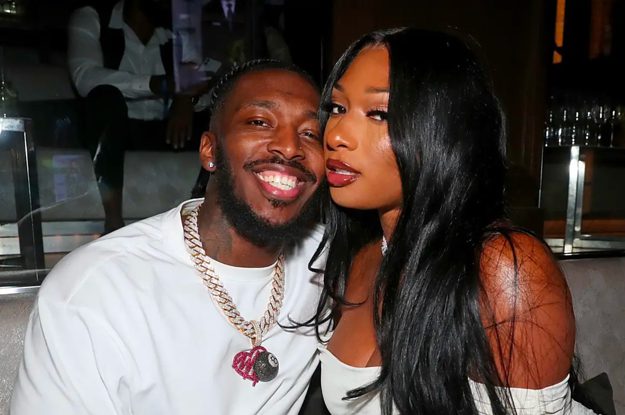 Pardison Fontaine Accuses Megan Thee Stallion of Cheating on New Song "Thee Person": 'You Did You First'
Pardison Fontaine has released a new song titled "Thee Person," where he calls out Megan Thee Stallion and addresses several things about their failed relationship. 
The song was unleashed on Friday, and the New York rapper held nothing back as he opened up about his ex and made several claims that will get the internet talking. For starters, Pardi called himself "the realest n***a" closest to Meg, alleged she got liposuction and pretended to exercise, slept with multiple men while with him, and more. 
In one of the more head-turning lines, Pardi shared that he was preparing to propose to Meg, but her actions became too much. This included going on live TV and allegedly lying to Gayle King.
"This the girl that I'm trying to propose to/Ask Greg Una I picked out a ring then you lied to my face/Went on TV and then lied to Gayle King/," Pardi raps. "I found out with the rest of the world/God I treated you like a queen/Whole time I'm a clown in your circus/I tried to pull you up out the mud/Here you are tryna drown me on purpose/You know the devil was a serpent/For some streams and views girl I hope it was worth it/This ain't for Megan Thee Stallion, this for Megan Thee Person."
He continued, "The way that you painting this picture's a shame/How many times did I catch you texting them n***as? You did you first I just did me bigger/You flew out the country ain't called for days in my mind we had parted ways/You was back moving awful stranger in an effort to fix it I took all the blame like I always do/Apologize for shit that I know I ain't do."