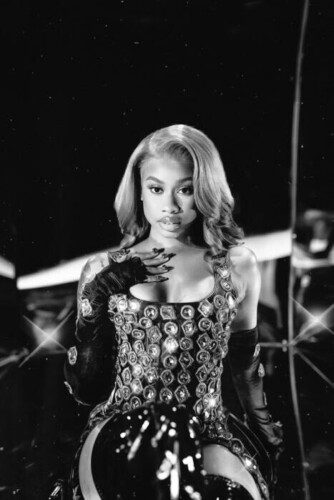 PAP CHANEL RELEASES BOASTFUL NEW SINGLE "LEFT RIGHT"
 Photo Credit:  Eric Jeffery Jordan II
Pap Chanel releases her upbeat, bossed-up new single "Left Right".
The high-energy, tantalizing latest music release from Atlanta's own Pap Chanel creates a ferociously-pleasant tone and fresh dose of  #PAPTIVITIES for the new year. 
Referencing today's highly anticipated release Pap shares, "You gotta pay the cost to be the boss! and I never mind letting that be known! While creating this track, my goal was to bring all of my do's and don'ts to life." 
The future of rap is femme, and Pap Chanel, over the course of a few years, has trail-blazed on the rap scene, letting her presence be known as one of the definitive new voices coming out of Atlanta, GA. The ascent of the certified Pretty & Paid rapper is more than meets the eye. Since the release of her most recent EP project, Pretty & Paid 2.0 (2020), which topped #1 via the United States iTunes Hip Hop/ Rap Charts, Pap has transformed (P)retty (A)nd (P)aid into a movement that, in equal degrees, delivers to mega-hit anthems made to entice high-energy and leads the charge in empowering women to embrace their inner confidence.
With her gift of delivering feel-good hits, a lyrical cadence and flow that casts a shadow over the major league of rap, and growing popularity due to her social media following and viral acclaim, Pap Chanel, in song and savviness, has all the makings to be the next and new leader of Hip Hop as a change-maker.
© 2023, Seth "Digital Crates" Barmash. All rights reserved.