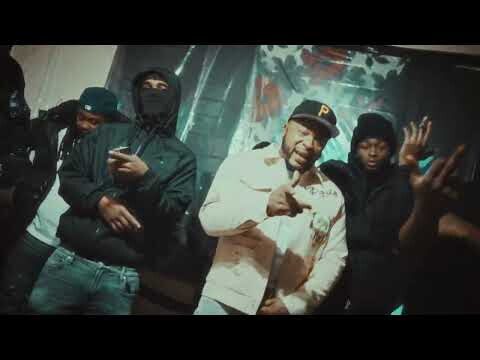 OTF Jam Drops "Federal Freestyle" Video
Lil Durk and his Only The Family crew are known for their uncompromising lyrical realness, which touch on all aspects of life on the streets. Emerging after a decade behind bars with his debut single, Durk's associate OTF Jam knows more than most about the life-or-death consequences of trench living. Today, OTF Jam shares "Federal Freestyle," his debut single, a highlight from Loyal Bros 2, the recent Only The Family label compilation tape. Riding a flute-flavored instrumental from Lala the DJ & Ringt808ne, Jam works a tumbling flow as he chronicles his experiences, commenting on the habits fellow inmates adapted to survive inside, lamenting the long sentences of his loyal bros, and planning his next steps to take advantage of his freedom: "Back in the streets, the prophet say I'm an apostle, I guess I'ma have to go preach/Just left the prison with bro 'nem, I'm sick to my stomach, they gave them a hundred a piece."
In the video, shot home movie style by DIRECTOR, Jam posts up in the apartments with some of his OTF brethren, plotting their takeover of the Chicago streets. "Federal Freestyle" is the latest in a line of high-quality videos from Loyal Bros 2, following the recent "Seen It All," by Deeski and Lil Zay Osama, the gripping Durk and Future track "Mad Max", Durk's solo banger "Hanging With Wolves," the Doodie Lo and Kodak Black collab "ISTG Pt. 2," and the ice cold posse cut "Thug," featuring Doodie Lo, Chief Wuk, and Icewear Vezzo.
Highlighted by several brand new tracks by Lil Durk, including the Deeski collab "Block Is Hot," Loyal Bros 2 touts the benefits of keeping a tight circle of devoted vultures who were around before the fame and fortune. Curated by the Chicago-bred superstar, the new tape showcases the raw lyricism and melodic instincts of the label's roster of talent, which now boasts luminaries like Doodie Lo, Booka600, Chief Wuk, C3, Deeski, BoonieMoe, OTF Jam, and more. On "We Did It," one of the tape's highlight tracks, BoonieMoe welcomes a verse from the late great King Von. With additional guest spots from Trippie Redd, PGF Nuk, BIG 30, and many others, Loyal Bros 2 is available everywhere via Only The Family/EMPIRE.
Stay tuned for much more from OTF Jam and the rest of Only The Family in the near future.
© 2023, Seth "Digital Crates" Barmash. All rights reserved.