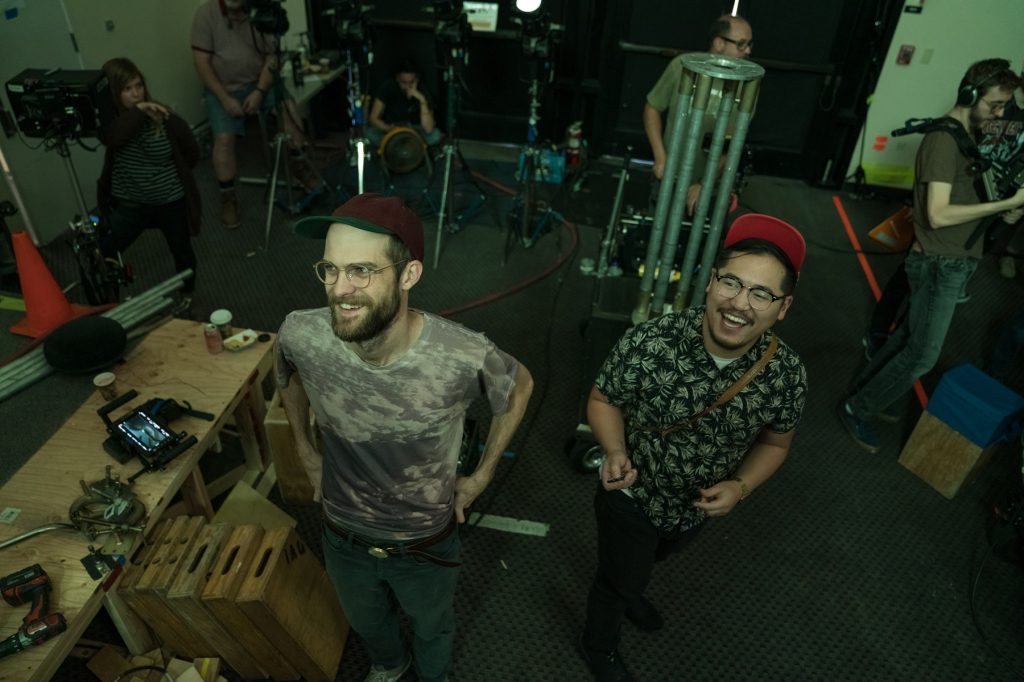 Oscars 2023: What Will Win and What Should Win
We have just one question for you regarding the Oscars: How do you feel about hot-dog fingers?
When the nominees for the 95th Academy Awards were announced on Jan. 24, the lineup was a traditional combination of the usual suspects and welcome outliers. The expected standouts from the fall festival circuit — your Tár, your Fabelmans, your Banshees of Inisherin — were nestled up next to some popular box-office favorites (Top Gun: Maverick, Avatar: The Way of Water, Elvis). Veteran performers and previous Oscar winners shared the acting categories with newbies and first-time nominees; the directing category was a who's who of the season's big names, if regrettably a bit of a sausage party. There were some early favorites, but it was still anyone's race. Now it's Everything's.
Predicting the Oscars has become it's own bloodsport, with an entire subset of the Entertainment Journalism Industrial Complex dedicated to crunching numbers, reading the tastemaker-screening tea leaves, and peering deep in to the FYC crystal ball. We're definitely not immune to the allure of guessing which films and artists are going home with a little extra gold on awards night, and on the eve of the ceremony's broadcast on Sunday, March 12, we have a good idea of what the winner's circle is going to look like. There's no such thing as a 100-percent sure thing when it comes to the Academy Awards, of course, and not even something as celebrated and consistently praised as, say, Brokeback Mountain or Saving Private Ryan — or even this year's heavily-favored Everything Everywhere All at Once — can be said to have an unbeatable, unbreakable lock on things. The phrase "Oscar upsets" exists for a reason.
Is that going to stop us from offering up our own crack analysis on who's likely to be called up to the podium on Sunday? No, it isn't! Here are our hunches on the six big categories (Best Picture, Best Director, and the four acting awards), as well some opinions on who — in a just and perfect world — should be going home with Oscars this year.
Best Director
Todd Field, Tár
Daniel Kwan and Daniel Scheinert, Everything Everywhere All at Once
Martin McDonagh, The Banshees of Inisherin
Ruben Ostlund, Triangle of Sadness
Steven Spielberg, The Fabelmans
One made his first film in 16 years, which ended up launching a thousand Twitter arguments and twice as many memes; one finally told the story we'd been waiting 40 years for him to tell, gracefully veering into blatantly autobiographical "memory movie" territory; one is an international auteur known for his feel-bad social satires; one is a world-class playwright-turned-filmmaker; and the last two are the guys who gave you Michelle Yeoh with a googly third eye, butt-plug fight sequences, and "Raccacoonie." Daniel Kwan and Daniel Scheinert, a.k.a. "Daniels," didn't just score an unlikely — but highly deserved — hit for A24 with their story of an "ordinary" woman timeline-hopping to save the multiverse; they've also managed to be the belles of the awards-season ball and nab the Directors Guild Award (DGA), which suggests they've got a strong chance of taking this category at the Oscars as well. There have only been eight instances where the DGA winners haven't synced up with the Academy's picks. The odds are good that this year almost assuredly won't give us the ninth instance.
Who Will Win: Daniels. Raccacoonie would want it that way.
Who Should Win: Todd Field. Tár is not only one of the most astute comments on power, how it gets (ab)used and who gets to wield it — the film is also one of the best collaborations between a director and his lead actor in recent memory. It feels somehow rigorous and like a stream-of-conscious nightmare, especially in that last half.
Who We'd Personally Like to See Win: Honestly, it'd be great to see Field or Kwan and Scheinert win this. But our fingers are crossed for the Daniels duo.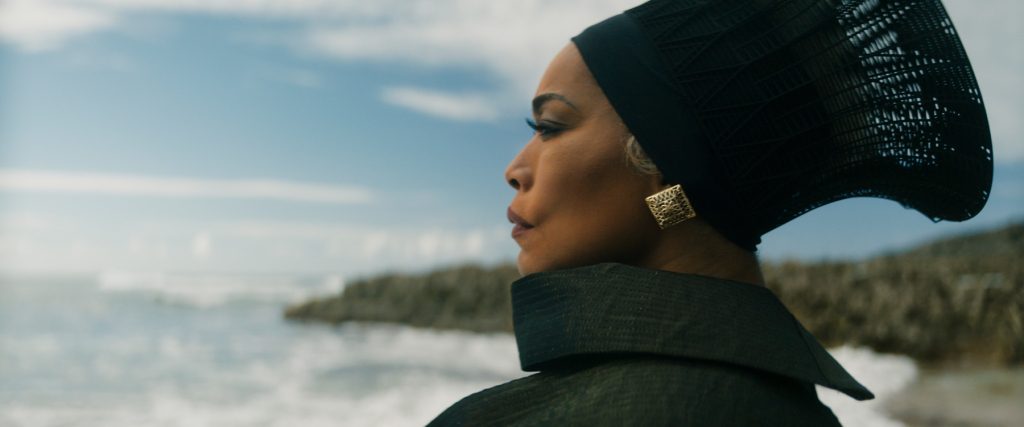 Best Supporting Actress
Angela Bassett, Black Panther: Wakanda Forever
Hong Chau, The Whale
Kerry Condon, The Banshees of Inisherin
Jamie Lee Curtis, Everything Everywhere All at Once
Stephanie Hsu, Everything Everywhere All at Once
A truly astounding fact: Jamie Lee Curtis has never been nominated for an Oscar before now. Even more jaw-dropping: Angela Bassett has only been nominated once before (way back in 1994, for What's Love Got to Do With It). Considering the work both of these living legends have done over the years and in their respective roles in Everything Everywhere and Wakanda Forever, a win for either of them feels long overdue. No disrespect to Hong Chau, Kerry Condon, and Stephanie Hsu — all three of them more than earned their spot here. But given this trio of actors are first-timers, the nomination itself is a win (congratulations on both your industry recognition and what we hope is a career level-up!). This really does boil down to a clash of the titans.
Who Will Win: We're thinking that — after her SAG win, the slowly but surely cresting wave of EEAAO love from all of the guilds, and the fact that this would double as a nod to a truly singular career — Jamie Lee Curtis has the tiniest of edges here. Not even being nominated against a film's costar, which is normally a split-the-difference kiss of death (although tell that to Robert De Niro), can ixnay that advantage.
Who Should Win: Angela Bassett. The woman is one of our finest working actors today. Her range is boundless. She does the thing!!! And dear god, this speech. Her reading of "Have I not given everything?" alone is just… wow.
Who We'd Personally Like to See Win: Please don't make us choose for this one. Regardless of whether Curtis or Bassett win, we all win.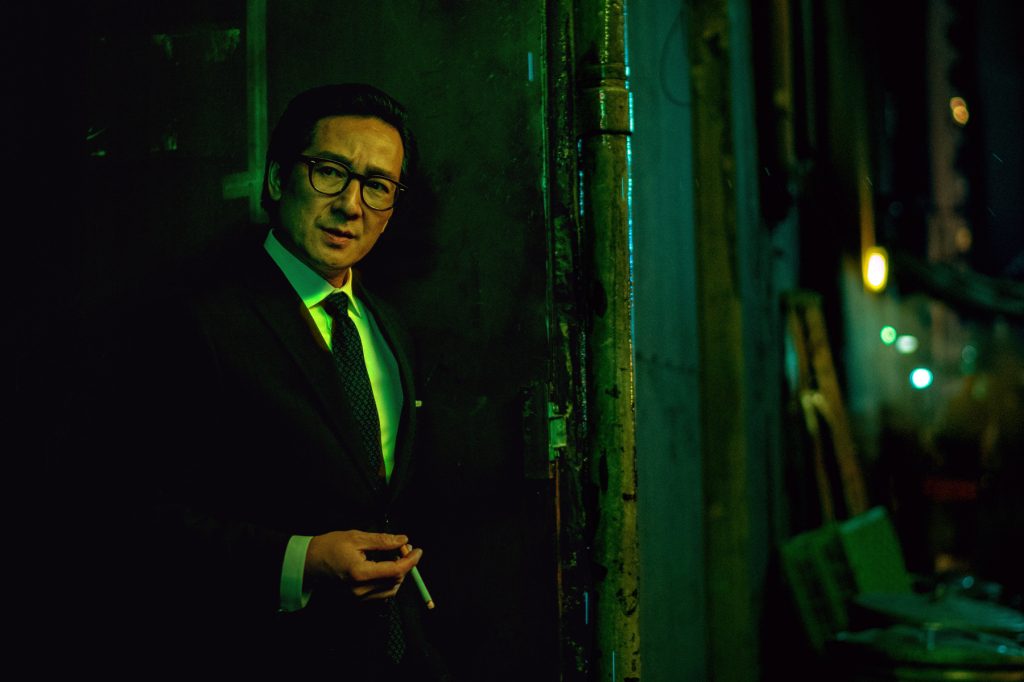 Best Supporting Actor
Brendan Gleeson, The Banshees of Inisherin
Judd Hirsch, The Fabelmans
Barry Keoghan, The Banshees of Inisherin
Ke Huy Quan, Everything Everywhere All at Once
Brian Tyree Henry, Causeway
When we talked to the Daniels duo last year, right before they premiered Everything Everywhere All at Once at SXSW, they couldn't help gushing over one actor in particular. "I think Ke Huy Quan didn't know where he fit in the industry anymore," Daniel Kwan said. "He told us that this was the first Hollywood audition he'd had in decades. And honestly, if I have one hope for this movie, it's that it will just reinvigorate his career and show people that he is so capable." To which we say: Your wish seems to have been granted, good sir. From former child actor to screen fight coordinator to the stealth MVP of EEAAO — this is the type of comeback narrative that Academy voters love to hear. And more importantly, love to reward. Both Gleeson and Hirsch are veterans still doing exquisite work, and both Keoghan and Henry are the sort of next-gen actors that lift every project they're in by their presence. But after a slew of awards from critics' groups and victories at the Golden Globes, the Screen Actors Guild (SAG) Awards, the Independent Spirit Awards, the Gothams, and the Critics Choice Awards, this is really one man's race to lose.
Who Will Win: Ke Huy Quan. The larger story (unfairly neglected actor gets massive second-act career boost) is great, for sure. But the performance is both a perfect supporting turn and a stand-out portrayal of a schlubby husband who just happens to be able to take down a small army with a fanny pack. We can't wait to hear his acceptance speech.
Who Should Win: Ke Huy Quan. See above.
Who We'd Personally Like to See Win: Ke Huy Quan. Our name is Rolling Stone and we approve of this message.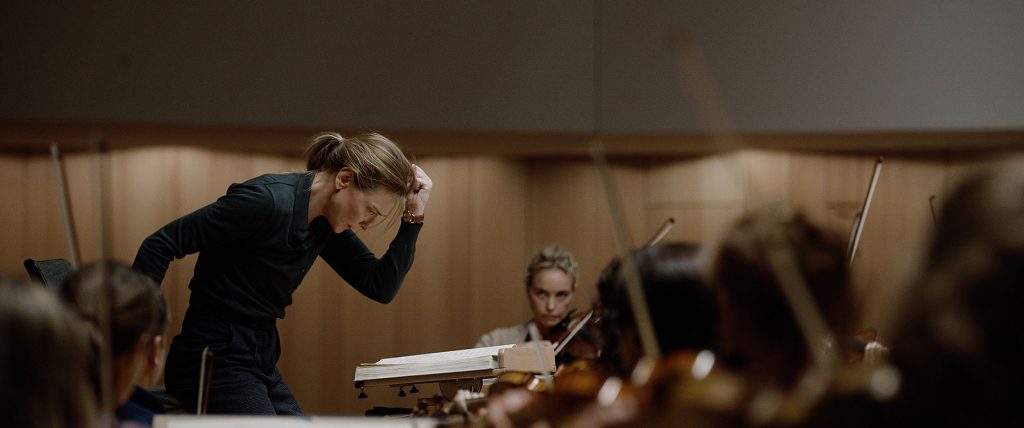 Best Actress
Ana de Armas, Blonde
Cate Blanchett, Tár
Andrea Riseborough, To Leslie
Michelle Williams, The Fabelmans
Michelle Yeoh, Everything Everywhere All at Once
Out of all of this year's big Oscar standoffs, the Best Actress competition has been the most contentious. Not in terms of the nominees themselves — everyone has behaved like card-carrying members of a five-way mutual admiration society, even if some of the methods in which folks found themselves among the chosen few have come under fire. No, we're talking in terms of a clear frontrunner. For months, every person with an opinion on the awards season had predicted a split between those pulling for Cate Blanchett in Tár and those favoring Michelle Yeoh in Everything Everywhere All at Once. Both performances are Oscar-worthy. Both are admired by their peers. Both have been singled out by critics. And those of us who love the work these two stars are doing in their respective films [raises hand] have found ourselves torn. The immovable object or the irresistible force? The celebrity intellectual experiencing an emotional implosion or the emotionally repressed everywoman in full existential crisis? The cancelled conductor or the multiverse-saving mother?
Who Will Win: Our money is on Michelle Yeoh. A win by an Asian actor in this category would be a historic first, and one that folks would want to recognize. But it's not just that, of course. Yeoh is a genuine icon, bridging the anything-goes heyday of Hong Kong's action films and the world of Hollywood blockbusters. And yet she's been underrated as an artist, with many folks focusing on her athletic, ass-kicking abilities at the expense of acknowledging her incredible acting chops. This would be a corrective to that, as well as a much-deserved coronation.
Who Should Win: We've made our feelings about Cate Blanchett — and the way she sketches out an entire cultural institution-enabled ecosystem of power, corruption and lies in a single character — pretty well-known at this point. The argument that "she does not need another Oscar" might be true, but is beside the point; in terms of an actor using their interpretive and transformative powers to give you a fully fleshed-out, three-dimensional human being while also serving the story, no one can approach her here. It's like she's operating on a whole other level.
Who We'd Personally Like to See Win: Michelle Yeoh. Give it to her already.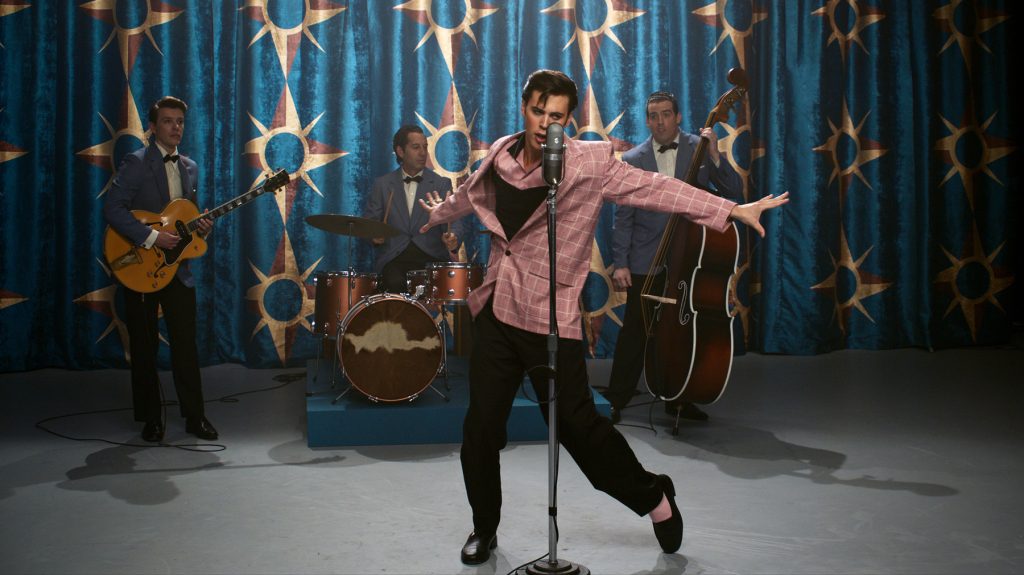 Best Actor
Austin Butler, Elvis
Colin Farrell, The Banshees of Inisherin
Brendan Fraser, The Whale
Bill Nighy, Living
Paul Mescal, Aftersun
From the moment The Whale premiered at the Venice Film Festival, Oscarologists have more or less treated Brendan Fraser's Best Actor win as a done deal. And to be fair, what this former mummy-hunter does with the role of a 600-lb shut-in who's vying for one last shot at redemption is nothing short of miraculous, considering the movie it is in. His early frontrunner status got a few knocks once buzz began building for Colin Farrell's turn in The Banshees of Inisherin, however. And then came the rest of the final nominees, which almost felt like they were chosen by lottery: beloved veteran British actor, combined with future sexiest man alive candidate (blockbuster division), and future sexiest man alive (arthouse division). The SAG awards did deliver Fraser a win, however, which suggests that he may not have peaked early in terms of voter affection after all.
Who Will Win: We're tempted to go with Fraser, because a) he really is beloved, b) voters love a comeback story and the dude has been through some shit, c) he's been the epitome of grace and gratitude on the campaign trail, and d) he really is the best thing about that misbegotten mess of a melodrama. But, in the spirit of 11th-hour Oscar chaos, our gut says that it's Austin Butler. He may be young and somewhat new to the high-wattage celebrity cycle that Elvis has shoved him into, yet the only thing voters love more than a great actor putting himself through hell is arguably a good actor doing an icon justice. Or maybe we just want to see him give his acceptance speech in that strangely sticky King of Rock & Roll accent.
Who Should Win: Colin Farrell. What's great about Farrell's performance in Martin McDonagh's tale of ended friendships and violent fallouts is… well, where do we start? The Irish actor gives you a genuinely sympathetic, not-too-bright hero without stooping to clichés or sentimentality. He strips away all of his usual tics and tricks — those signature "Farrellisms" — in the name of showing you the gradual disillusionment of a nice, simple man in a cold, cruel world. He's a generous scene partner whether paired with his old In Bruges sparring partner Brendan Gleeson, his long-suffering screen sister Kerry Condon or the movie's secret MVP, Jenny the Donkey. You're reminded that he's not just an inhumanly handsome movie star with his share of leading-man roles and late-night tabloid anecdotes, but that he's a feckin' brilliant actor, full stop.
Who We'd Personally Like to See Win: Bill Nighy. His work as a dying civil servant in Living, a remake of Akira Kurosawa's drama Ikuru, is a career-best turn and attention must be paid.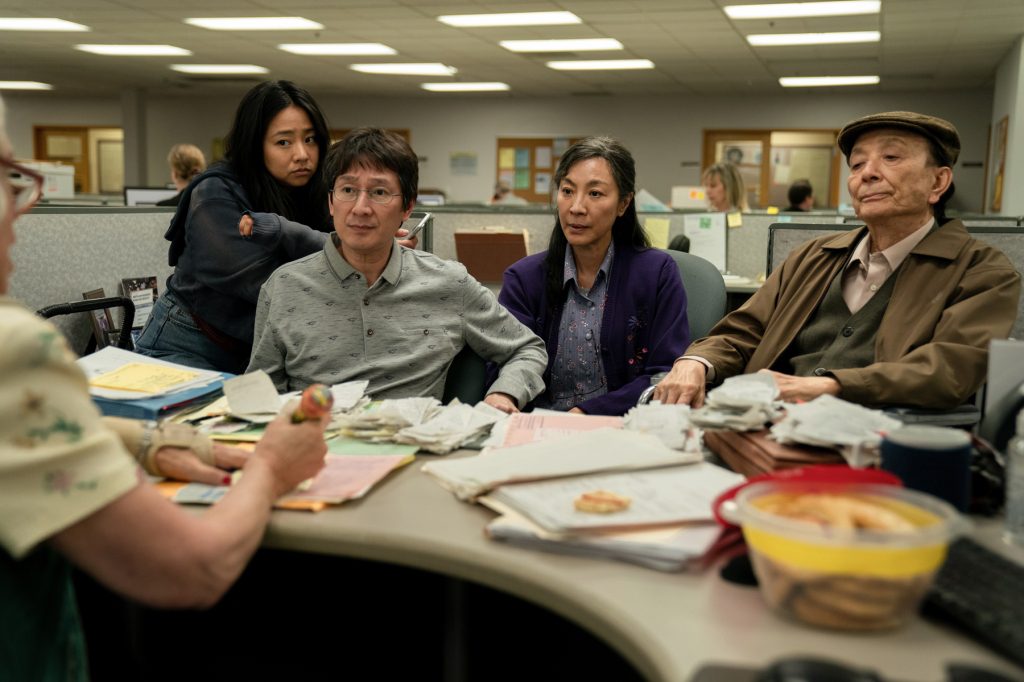 Best Picture
All Quiet on the Western Front
Avatar: The Way of Water
The Banshees of Inisherin
Elvis
Everything Everywhere All at Once
The Fabelmans
Tár
Top Gun: Maverick
Triangle of Sadness
Women Talking
Anyone who's complained about the Best Picture category still being mostly the same old prestigious, musty "Oscarbait™" films of yesteryear may have felt vindicated when the 10 nominees for this category were announced this past January. Yes, we knew Tár and Banshees would be here; ditto Spielberg's Fabelmans. But Sarah Polley's sensitive indie Women Talking and the vomit-heavy, international class-warfare satire Triangle of Sadness were welcome additions, while Elvis and the new Top Gun and Avatar movies kept the multiplex crowd in the conversation. As for the inclusion of the German version of All Quiet on the Western Front getting into the mix, we're admittedly still a little stumped there. That film's sweep at the BAFTAs left everybody thinking there was a chance this anti-war epic could upset this category, but it's pretty clear that a certain movie with universal — make that multiversal — appeal has the odds in its favor.
Who Will Win: Everything Everywhere All at Once. Not even A24, who are no strangers to the Oscars stage (see: Moonlight), knew what they had with the Daniels' family drama-meets-fever-dream comedy, or that its very particular flavor combo of pathos, goofiness, action, and message about acceptance would somehow make it a hit and an Oscar favorite. Its run of award wins over the past few months has been heartening in terms of seeing original filmmaking, courtesy of truly gifted filmmakers, be recognized for the achievement that it is. Honestly, this is a film that channels the imaginative, anything-goes vibe of those celebrated late-'90s American movies, and a reminder that you can make a movie in which absurdity and profundity do not cancel each other out, but complement each other.
Who Should Win: Everything Everywhere All at Once.
Who We'd Personally Like to See Win: It would be great to see Tár or Banshees take the grand prize, to be sure; both films are textbook examples of moviemaking that doesn't hand-hold, that challenges viewers, and gives its actors some once-in-a-lifetime showcases. But we're rooting for Everything just like everyone else.