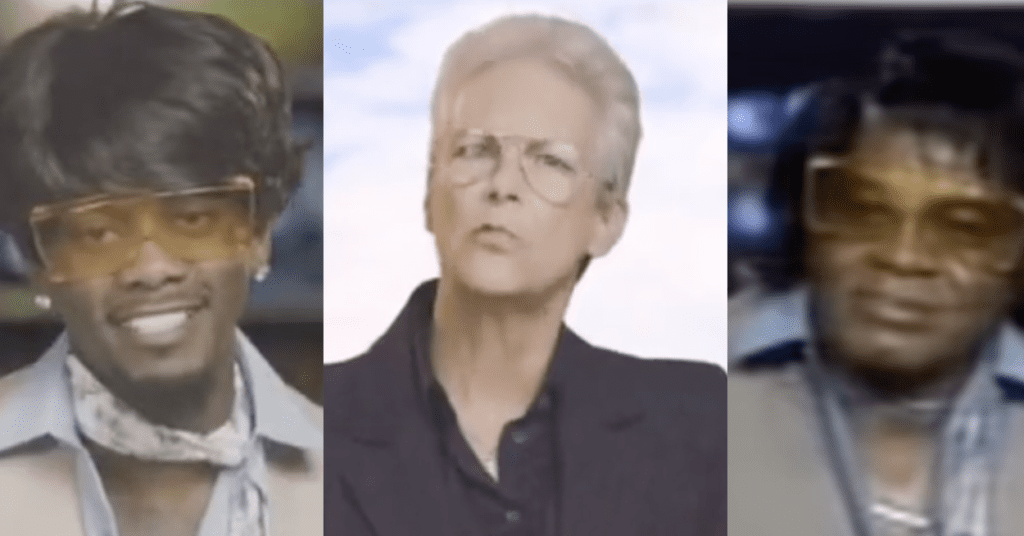 Offset Recreates Wild James Brown Interview, References Cardi B Drama in New Promo f/ Jamie Lee Curtis
The video concludes with the announcement that Offset will drop new music on July 28.
Brown appeared on Sonya Live in April 1988 after he was released on bail. The arrest stemmed from the late singer allegedly striking his then-wife Adrienne Lois Rodriguez with a lead pipe and shooting at her car, according to Esquire.
When Friedman attempted to get answers from Brown, he displayed erratic behavior, leading many to believe he was high at the time of the interview. Brown seemingly tried to avoid questions regarding his ex-wife and suggested that the conversation switch over to the topic of new music, which is the excerpt Offset tapped into in the above video.
Offset deleted a post on his Instagram Stories last month claiming Cardi B cheated on him. She vehemently shot down those rumors, telling people to not pay attention to him. The two attended a Balenciaga show in Paris earlier this month and appeared to be in good spirits, and last night Cardi joined him onstage at Rolling Loud Miami to perform "MotorSport" and "Clout."
She also reposted his new video on her Instagram Stories, writing, "Lmaaaoooooooo….I can't wait!!!"