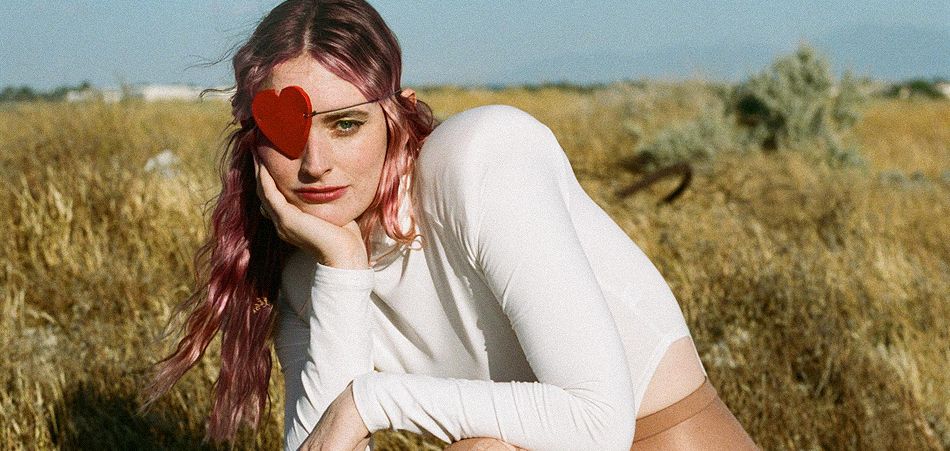 Number One Popstar doesn't care about being on "TV"
Every time Kate Hollowell aka Number One Popstar comes up on my radar, I'm always quick to listen and watch her newest eccentric music video. Cheesy as it sounds, it's hard for her not to hit number one in our mental playlists and hearts. Today, the pop-artist releases her newest single "TV" with a music video that will leave you confused in the best possible way.
The track comes out via Italians Do It Better, the record label that supports other artists like Chromatics and Desire. They're known for encouraging the electronic, synth-pop genres, which is exactly what Number One Popstar is all about. The intro brings a dark, atmospheric synth, invigorated with echoed hand-claps to bring back that 80s nostalgia. In the verses, her vocals sound reverbed and distant, fitting with the self-reflection and doubt she sings about. However, those vocals are brought to the forefront in the chorus, where she becomes self-aware and confident. With that, the production thrusts out a violent guitar solo.
The music video starts out with commercial ads, selling products self-hating products like "Beauty Beans", beans that will apparently make you beautiful. While it seems that Hollowell buys into the lies, she suddenly has a revelation that should feel inspiring to any viewer.
Connect with Number One Popstar:  Instagram | Facebook | Twitter | YouTube