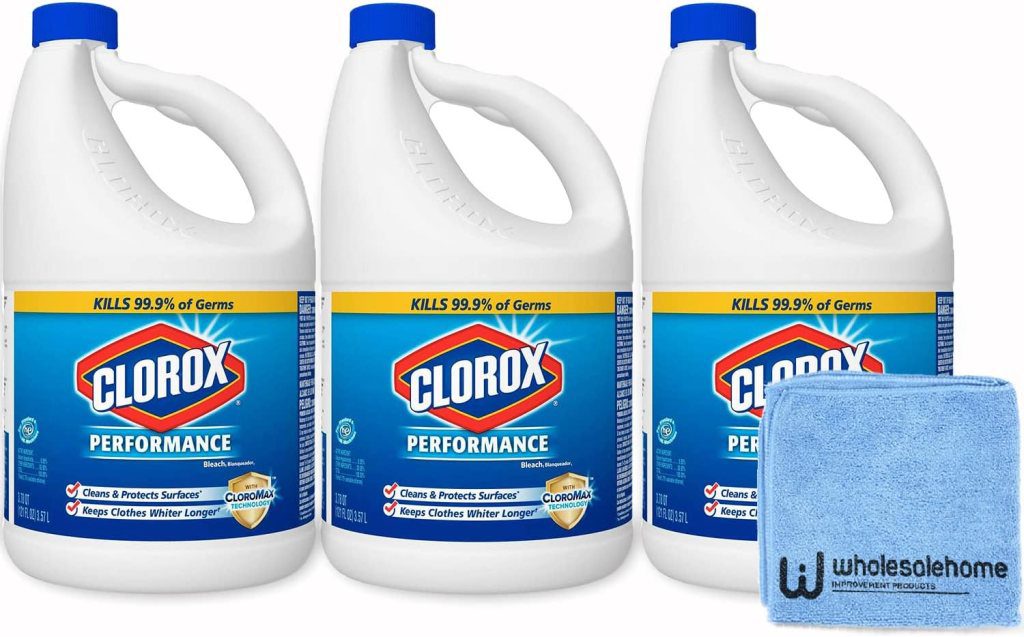 Norovirus Cases are Spiking in the U.S. — Here's How to Protect Yourself
If you purchase an independently reviewed product or service through a link on our website, Rolling Stone may receive an affiliate commission.
Norovirus — the cause of what we typically call a "stomach flu" or "stomach bug" — is currently spiking around the U.S., per the CDC.
Outbreaks of norovirus are a regular occurrence during winter and early spring with approximately 19 to 21 million cases of vomiting and diarrhea, 109,000 hospitalizations, and 900 deaths annually (CDC). But some regions of the U.S. could be on track to experience an increased surge in outbreaks this year, compared to the last few years.
As of Feb. 4, the Midwest saw a 19.4% positivity rate among polymerase chain reaction (PCR) test-takers. That surpasses last year's peak for the region, which was 16.1% in April. Nationwide, the CBD recorded 225 norovirus outbreaks between Aug. 1, 2022, and Jan. 8, which represents a 30% increase over the same period last year.
Looking to protect yourself? Below are some tips for keeping yourself healthy, as well as cleaning products to reduce norovirus transmission.
How to Prevent Norovirus: Tips and Cleaning Products
The best way to prevent norovirus from spreading is to practice proper hygiene by washing your hands thoroughly and frequently with warm water and soap. Make sure to wash your hands after going to the bathroom or changing diapers, and before eating, drinking, and handling or preparing food.
Another way to keep yourself safe from norovirus is to thoroughly wash food — especially fruits and vegetables. You'll also want to disinfect surfaces, ideally with a bleach disinfectant.
If you need to re-up your cleaning products to help prevent norovirus from spreading, check out our recommendations below. We've rounded up some of the best food washes and disinfectant products that can help keep you safe from norovirus.
Note: These products may help reduce the possibility of contracting norovirus, but they do not provide guaranteed protection.
1. Clorox Bleach Liquid Cleaner
One of the best ways to prevent norovirus infection is to thoroughly clean surfaces in your home with a disinfectant. The CDC recommends using bleach disinfectants like Clorox because these are registered as effective against norovirus by the Environmental Protection Agency (EPA). Pick up this three-pack of Clorox liquid bleach cleaner for bathrooms (a common area for norovirus to spread in a household).
Buy Clorox Bleach Liquid Cleaner $42.99
2. Lysol Fabric Disinfectant Spray

Furniture, rugs, and car seats are other areas where germs can spread, especially if someone in your household picks up norovirus from outside. Bleach can obviously damage cloth, so you'll want a fabric disinfectant spray to clean those areas. This Lysol fabric spray should do the trick, and it has the added benefit of removing odor-causing bacteria as well as norovirus.
Buy Lysol Fabric Disinfectant Spray $5.54
3. Lysol Laundry Sanitizer Additive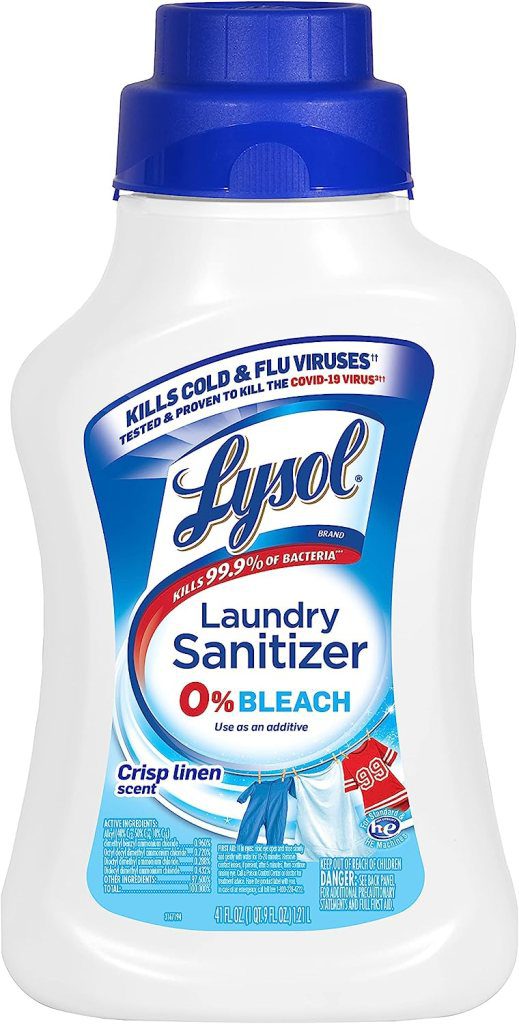 Our clothing can easily pick up germs throughout the day, whether at school, at the office, or while running errands. But regular laundry detergent doesn't do a whole lot to disinfect clothing, which is why we recommend using this sanitizer additive from Lysol. It removes bacteria, including the kinds that cause odor, meaning your clothes will be both cleaner and nicer smelling after a wash.
Buy Lysol Laundry Sanitizer Additive $6.47
4. Dial Complete Antibacterial Liquid Hand Soap
Washing your hands is one of the best ways to protect against norovirus, but you'll want to get an effective antibacterial soap to do the trick. Dial is the classic name in antibacterial soap, and it still offers some of the best hand soaps for a very affordable price. However, the Dial bottle isn't the most attractive, so you may want to pick up a more stylish soap container like this one on Amazon.
Buy Dial Complete Antibacterial Liquid Hand… $9.88
5. Protective Health Gear N95 Mask
Although norovirus is mostly transmitted through surfaces, food, and physical touch, it can still spread through the air, so you may want to mask up again. If you got rid of your mask stash (or, more likely, need a refresh), get this highly-protective N95 face mask. It boasts 95% particle filtration efficiency, and the double strap design is surprisingly comfortable — even over longer periods of use.
Buy Protective Health Gear N95 Mask $79.99
How do You Get Norovirus?
Norovirus mainly spreads orally, which means you can be infected by getting tiny particles of feces or vomit from an infected person in your mouth. This can happen if you consume food or drinks that have been contaminated, if you touch contaminated surfaces, or if you have direct contact with an infected person. Airborne transmission is also a possibility.
What Are Norovirus Symptoms?
Infected people are most contagious when exhibiting symptoms, which most commonly include diarrhea, vomiting, nausea, and stomach pain. Other symptoms include a fever, headaches, and body aches, and some also people experience a decrease in urination, dryness of the mouth, and dizziness when standing up.