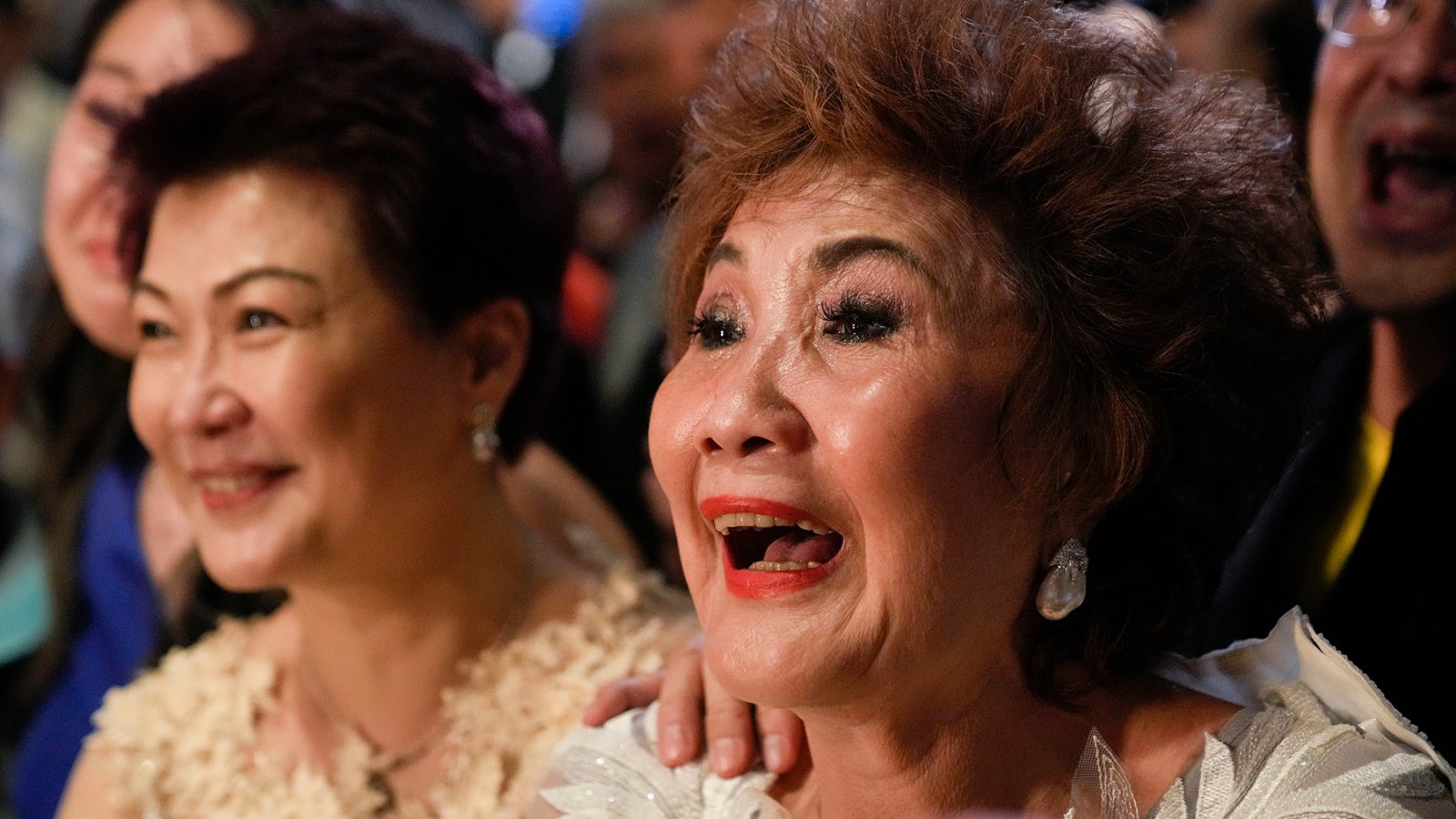 No One's More Happy About Michelle Yeoh's Oscar Win Than Her Mom: 'She Has Made Malaysia Proud'
Roars of pride tore through the Dolby Theatre at Ovation Hollywood – and social media – last night as Michelle Yeoh became the first Asian American to ever win Best Actress at the Academy Awards. But no one was more proud than Janet Yeoh, the actress' 84-year-old mother who watched her daughter's name get called from a viewing party at a theatre in Kuala Lumpur, Malaysia.
"I so love my daughter and she has made Malaysia proud," Yeoh said at a news conference following the viewing, affectionately referring to her daughter as "my little princess," according to Associated Press. "Malaysia Boleh (Malaysia Can)!"
"I'm very excited, I'm proud of my daughter," Yeoh added, still emotional from the moment. "I love my daughter. My daughter is a hardworking girl."
Accepting the award for her role in Best Picture winner Everything Everywhere All at Once, Michelle Yeoh took a moment to dedicate the win to her mother, and all the other mothers in the world. "They are really the superheroes, and without them, none of us would be here tonight," she said. "She's 84, and I'm taking this home to her. She's watching right now in Malaysia with my family and friends. I love you guys. I'm bringing this home to you and also to my extended family in Hong Kong, where I started my career. Thank you for letting me stand on your shoulders giving me a leg up so that I can be here today."
It was still early in the evening when Michelle headed out to celebrate after the Oscars, but early morning for her family in Malaysia. The actress made a video call to her mother to share the moment, celebrating through a screen — albeit a slightly more intimate one.
"It was such a jaw-dropping moment. I was speechless, I cried," said Vicki Yeoh, Michelle's niece. "The nominees are really strong, but we had no doubt. We keep telling her that you will win … you will stand on the stage with the golden man."
In a separate interview, Vicki added that Michelle's greatest band of supporters were certain she would be taking the award home. "We kept telling her, 'You will win! We are going to envision it for you!'" she told press. "You're going to stand on stage with the golden man."