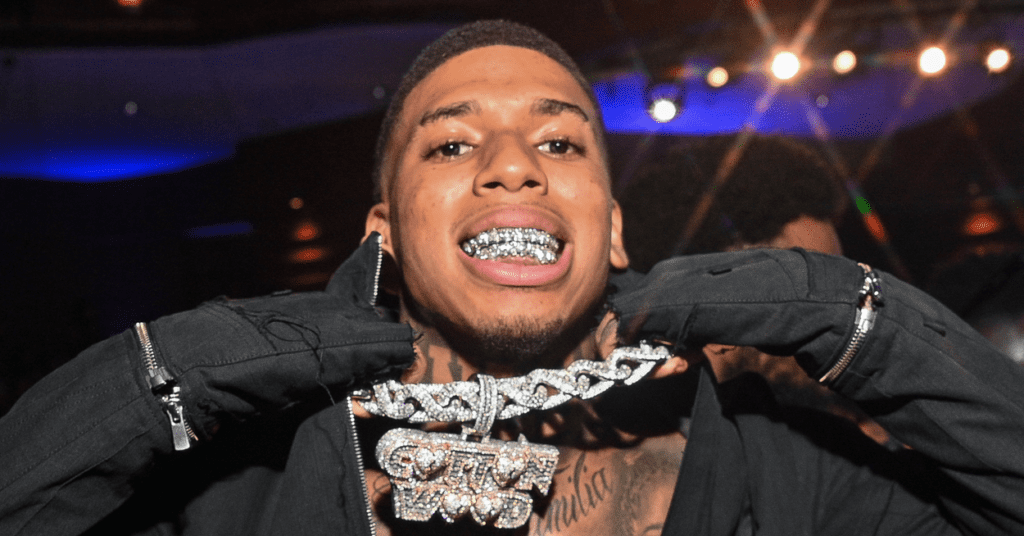 NLE Choppa's Mom Shares Concerning Message Saying He Hasn't Responded in Hours: 'Help Me Pray'
NLE Choppa's mother is concerned about her son's safety after she hasn't heard from him for hours.
On Friday, NLE's mom, Angela Potts, took to her Instagram account with a post showing several pictures of herself and her son throughout the years while asking fans for help in finding him. According to Potts, Choppa was going to move back to his old neighborhood in Memphis, Tennessee, to work on a mixtape, and she's concerned something could have happened to him since he never goes an extended amount of time without speaking to her.   
"Y'all help me pray over my child," Choppa's mom wrote. "He plans on moving back to Cottonwood where we worked hard to get out of just for a mixtape SMH! I ain't talked to this boy in hours and he usually doesn't do this. One thing I know about my son is that he doesn't go ghost for any reason." 
She continued, "Whatever your working on I pray GOD is guiding you. If y'all hear from him PLEASE CONTACT ME ASAP ! To the fans he wants to please thanks a lot 🤦‍♀️🙏🏽😢"