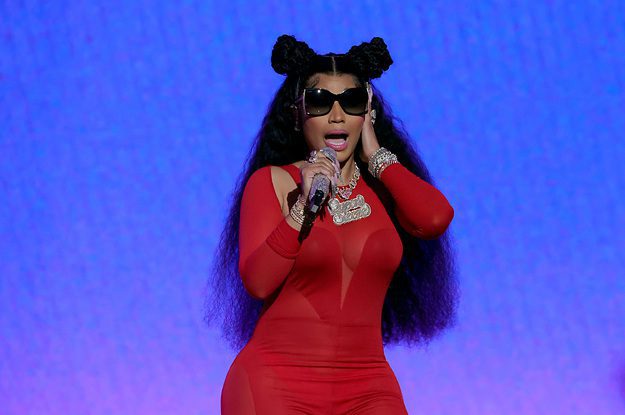 Nicki Minaj Remixes Drake and Chief Keef's "All the Parties," Mentions VMAs and 'Her Sons'
Nicki Minaj has something to say with her remix of Drake and Chief Keef's "All the Parties."
The fresh remix, which she titled "For All the Barbz" in reference to Drizzy's recent album For All the Dogs, maintains the first verse and chorus but features a new contribution from Nicki Minaj. In the verse, she namedrops the VMAs, the OceanGate submersible, and her long-awaited new album Pink Friday 2.
"VMAs was a family reunion / First time in a while I seen all of my sons / Keep it a hundred, keep it in a trust / If I lose ninety-nine, I still keep it a buck," she raps on the track. "I make the movies, I give you bitches cameos, uh / Here we go, he tryna make honey nut like Cheerios / And it's no debate / Pink Friday 2, Heavy On It, overweight / Bitches ain't eatin', worried about who overweight / I'm who they call to sell tickets, make no mistake / These bitches don't want beef, chef, hold the steak / These bitches don't want smoke, say 'no to vape' / I get these bitches scramblin' when I throw the bait / On sub kill five bitches, OceanGate."
The last line makes it clear that Nicki was looking to take subliminal shots on the track, tying it to the doomed Titan submersible that dominated news headlines earlier this year. What isn't clear, however, is who she's taking shots at. It could be anyone who showed up to the VMAs, which boasted performances from Cardi B and Megan Thee Stallion, Doja Cat, and Nicki herself. She also served as the host of the show.
Nicki Minaj is finally set to release Pink Friday 2 on Nov. 17, and the arrival of "For All the Barbz" indicates that it's finally around the corner. Before she dropped the song, however, she apparently had issues with her record label approving its release.