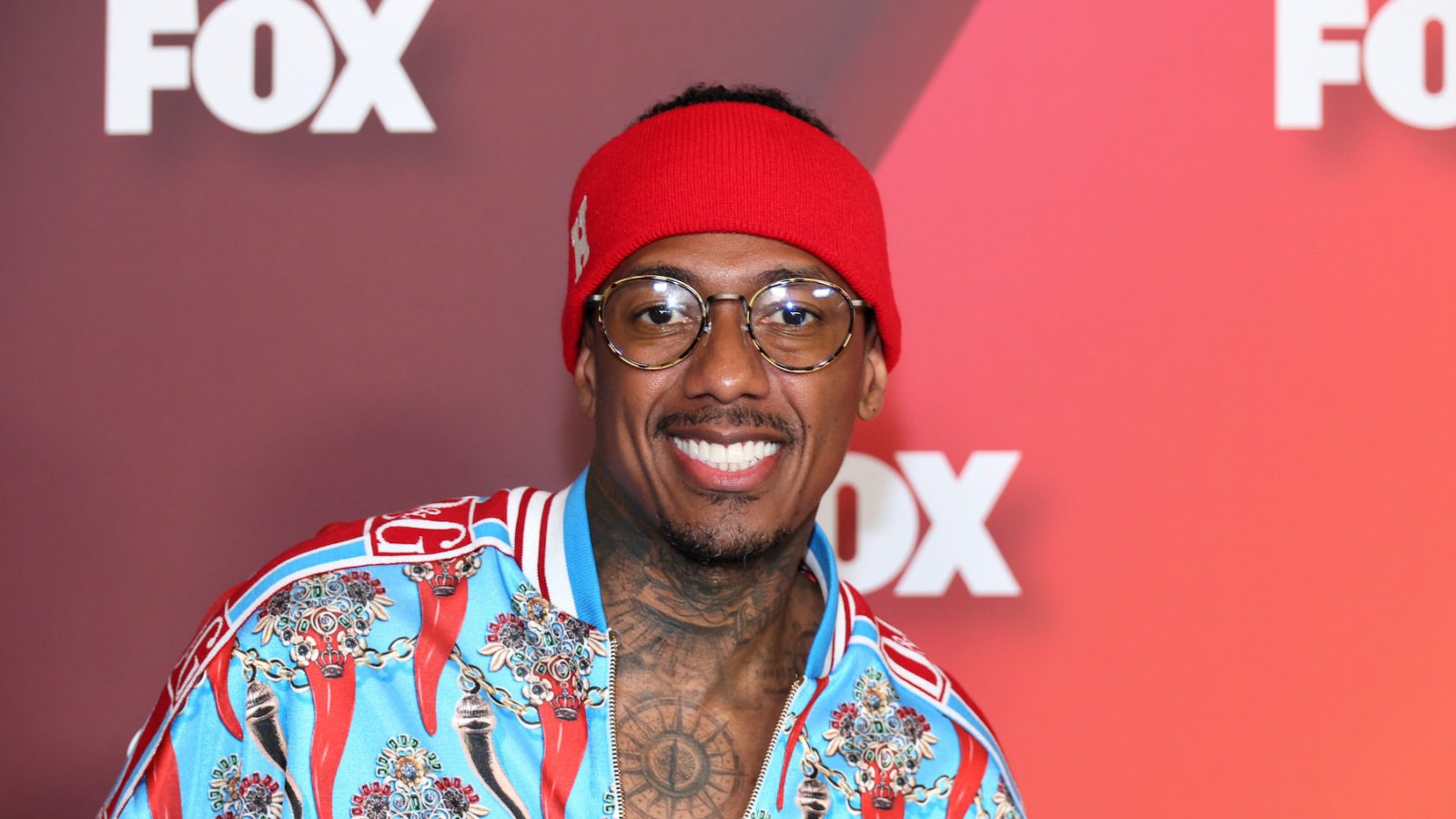 Nick Cannon Appears to Think Having Kids Is a Literal Game
You know what they say: If you've got it, monetize it! And what does Nick Cannon have? An inability to stop having children.
On Tuesday, Cannon announced plans for a new game show, Who's Having My Baby With Nick Cannon, hosted by Kevin Hart and set to air this spring on E!. Billed as the "mother of all games shows" (we see what you did there), Cannon will pick from a slate of female contestants who want to — you guessed it — have his next baby.
In the teaser for the show, Cannon takes his place in the hot seat as Hart tells him, "You're gonna get some contestants that wanna have your baby." Then, in a show of just how seriously he takes procreation and parenting, Cannon gazes upon the prospective mothers and jokingly starts making his selection by saying, "Eeny, meeny, miny…"
Cannon is currently the father to a dozen children. He shares 11-year-old twins Monroe and Moroccan with Mariah Carey; Rise, 5 months, Powerful, 2, and Golden, 6, with Brittany Bell;  Beautiful, 3 months, and Zion and Zillion, both 1, with Abby De La Rosa; Halo Marie, 2 months, and the late Zen with Alyssa Scott; Legendary, 7 months, with Bre Tiesi; Onyx, 5 months, with LaNisha Cole.
The star has been open about his growing family, joking last year that he was "fucking like crazy" and that more children were on the way. During an appearance on the Lip Service podcast, Cannon cracked, "If you thought it was a lot of kids last year…"
At the time, Cannon also said he went to therapy and attempted celibacy last fall, though he admitted the effort did not last long since he was depressed due to the loss of his son Zen, who died on Dec. 5, 2021, of brain cancer.
"I fell victim to it 'cause I was in a weak state," he said. "So December, especially right before Christmas, I started fucking like crazy … So I broke the celibacy."