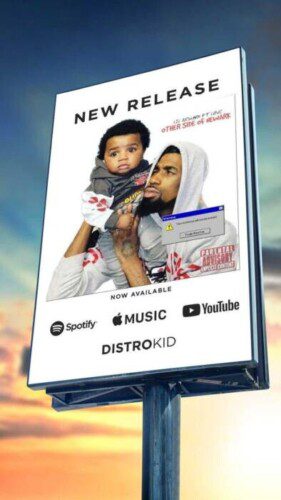 Newark-based multifaceted artist Lil Newark's "SAY IT TWICE" demonstrates his versatility and artistic range!
Lil Newark has been out here representing his city in the best way he can, coming through like an uncontainable wave of a tsunami with a style that is just as enthralling as it is dynamic. Not one who likes to restrict himself to a box, Lil Newark has always been on his toes, pushing the genre boundaries and connecting with his listeners on multiple levels. A top-rated lyricist, his way of bouncing over drill and trap beats has been hailed by fans and critics alike, with his name generating interest in the top-tier of New Jersey's hip-hop scene.
Recently, he launched his 5 track EP dubbed, "OTHER SIDE OF NEWARK," and "SAY IT TWICE" is a masterpiece off of this EP.
Doing things differently, Lil Newark coherently blends the afro beats with pop music for an irresistibly addictive and impressive body of work that features lyrics inspired by the theme of love.
"SAY IT TWICE" takes the listener on a musical journey brimming with love, where Lil Newark showcases his artistic versatility, infusing a nostalgic pop style with a modern afrobeat vibe. The emotion-drenched vocals and atmospheric, feel-good instrumentation work together for a must-listen record.
"SAY IT TWICE" contains intense lyricism that will hook the listener due to the relatability and anthemic storytelling highlighted by that infectious hook. The uplifting beat and melodic elements give Lil Newark's vocals a motivating 'feel-good' feeling.
With mesmerizing lyrics, Lil Newark maintains a fully charged arsenal of high-quality music, supporting that he is set to continue making a prominent impact on the music industry and the charts.
"SAY IT TWICE" is a massive testament to Lil Newark's versatility as a musician and his innate competency as an avid storyteller!
"SAY IT TWICE" is already streaming on all your favorite platforms! Follow the attached link and let this banger infuse your listening days!
Listen on Spotify:
© 2023, Logan. All rights reserved.