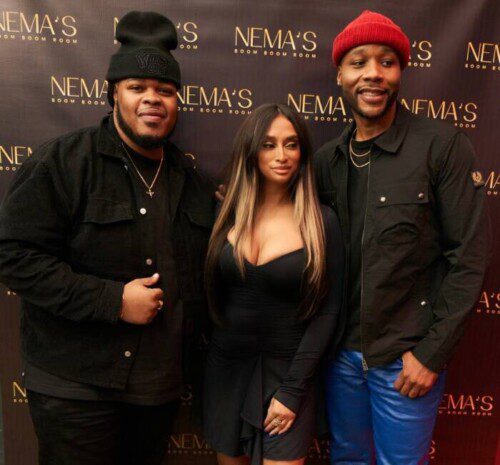 NEMA'S BOOM BOOM ROOM KICKED OFF THE NEW YEAR WITH A BANG
It's a new year, and what better way to kick it off than with an incredible show at NYC's #1 live music showcase, Nema's Boom Boom Room (NBBR), sponsored by Gran Coramino!
Singer Gene Noble unveiled his new album Feel A Way in an enthralling full-band performance on Thursday, January 19th, at SOB's in New York City. Gene's dynamic performance at NBBR was filled with a soulful sound, bright melodies and warm instrumentation that created an unforgettable experience for the audience, who were in need of a feel-good jam.
Islima opened the evening's entertainment with a beautiful acoustic set of classics we all know and love, displaying the power of her voice to mesmerize the crowd.
NBBR featured a number of exciting moments, including an appearance by Comedian C. King, who hosted the event and kept the audience in stitches with spot-on impressions from Kevin Hart to Denzel Washington. While DJ Will from Power 105 spun mixes throughout the night to keep the energy high.
The atmosphere was electric as the audience danced and sang along with the performers. The talents of Gene Noble and Islima surpass the imaginable, and they were all brought under one roof by celebrity event planner Nema Kamar. Over the years, NBBR has welcomed many talented artists to its stage for emerging talent to gain priceless exposure.
As part of the event, an open bar provided signature drinks inspired by Gene's new album Feel A Way, which is out now. This was possible through the sponsorship of Gran Coramino, a Tequila created by comedian Kevin Hart.
Follow NBBR
Twitter: @NBBRLive
Instagram: @nemasboomboomroom
Social Media Calls: #nbbr #nemasboomboomroom #nemanights
© 2023, Logan. All rights reserved.