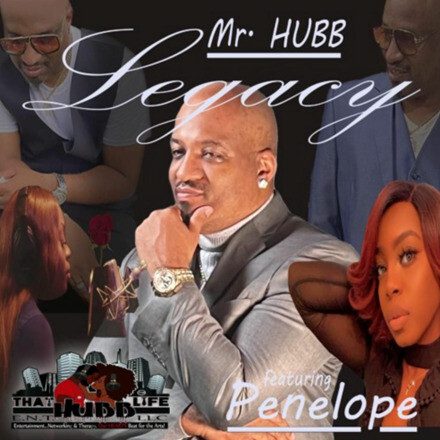 Mr. Hubb & Penelope Collab On "Legacy"
Check out the new single by Mr. Hubb "Legacy" ft. Penelope. This is a really good vibe with a serious message, Mr. Hubb came with it with a positive message and Penelope laced it perfectly singing on the hook. Word to That Hubb Life.
"Legacy was written as a way of highlighting a few questions that many have asked and are still seeking the answers to: What does Legacy really mean to people and How Do I Say Goodbye? Too many times we experience loss and never get the closure needed to properly heal, leading to depression, sadness and maladaptive behaviours to cope with our grief. In the song, Penelope serenades us with the chorus and a hypnotic melody that rings "Memories are on repeat" and it reminds us "That it's ok to not be ok but we can't stay stuck there!" These reminders can keep their legacy alive in our hearts. We wrote and recorded this song during a painful reality of several losses for me personally. We shared it as a gift to the world because it became a tribute to those who have lost loved ones, like we have, to remember that your loved one left a "Legacy" for you to cherish forever!"
For More Info on Mr. HUBB and ThatHUBBLife:
Instagram: https://www.instagram.com/thathubblife/?hl=en
Facebook: https://www.facebook.com/groups/ThatHUBBLife/
YouTube: https://www.youtube.com/channel/UCm6r9_4xQR9b0QPG4jSbjKg/featured
Website: https://www.thathubblife.org/
© 2023, @BWyche. All rights reserved.