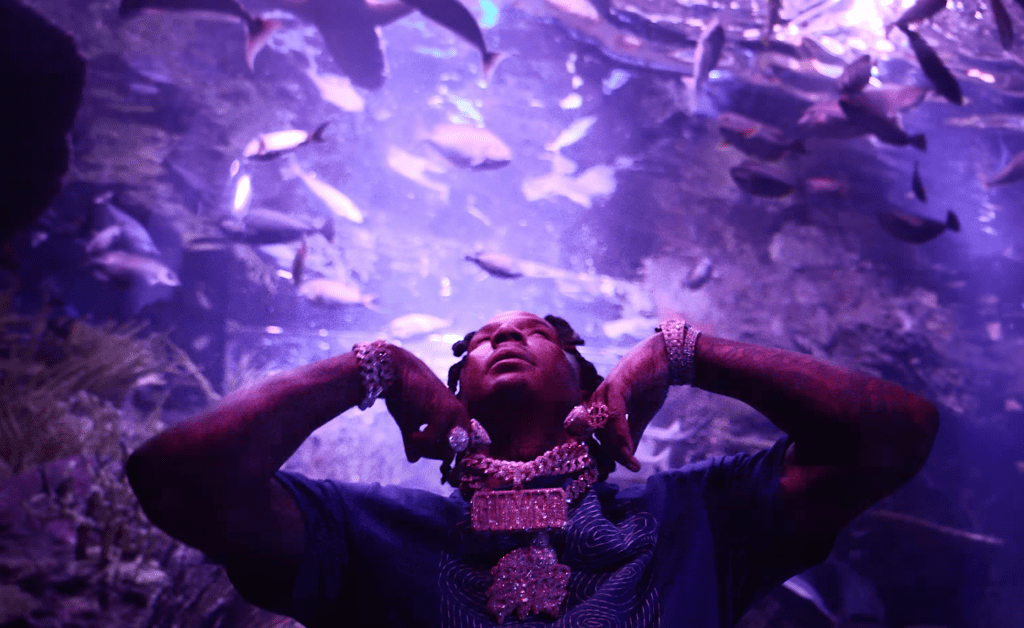 Moneybagg Yo Returns With Self-Confident New Single 'Ocean Spray'
The track is accompanied by a music video partially set inside an aquarium
Moneybagg Yo has dropped a new single, "Ocean Spray," along with a tripped out music video directed by Ben Marc. The bravado track heralds the rapper's forthcoming mixtape, Hard To Love, out June 2 via CMG/N-Less/Interscope Records.
The mixtape was apparently intended to arrive today, but the Memphis rapper delayed it to make space for Taylor Swift. "Ima Let My Baby @taylorswift13 Drop Tonight," he wrote on Twitter announcing the new date.
The single comes after Moneybagg Yo addressed his lack of recent music. Writing on Instagram, the rapper explained, "A lot has happened in two years. I gained and lost more than I ever thought I would and had no other safe outlet for all the emotions that came wit that other than making music." He added that outside of music he has family responsibilities and "it's not easy balancing the two."
Last year, the rapper dropped standalone single "See Wat I'm Sayin'." His most recent studio album, A Gangsta's Pain — which featured appearances from artists including Future, Lil Durk and Pharrell Williams — was released in April 2021. In an interview with Rolling Stone around the LP, Moneybagg Yo discussed his rise to fame and balancing it with parenthood.
"I came from the gutter part of Memphis — like the bottom," he said. "To just have tunnel vision to get out should really tell you about my character."