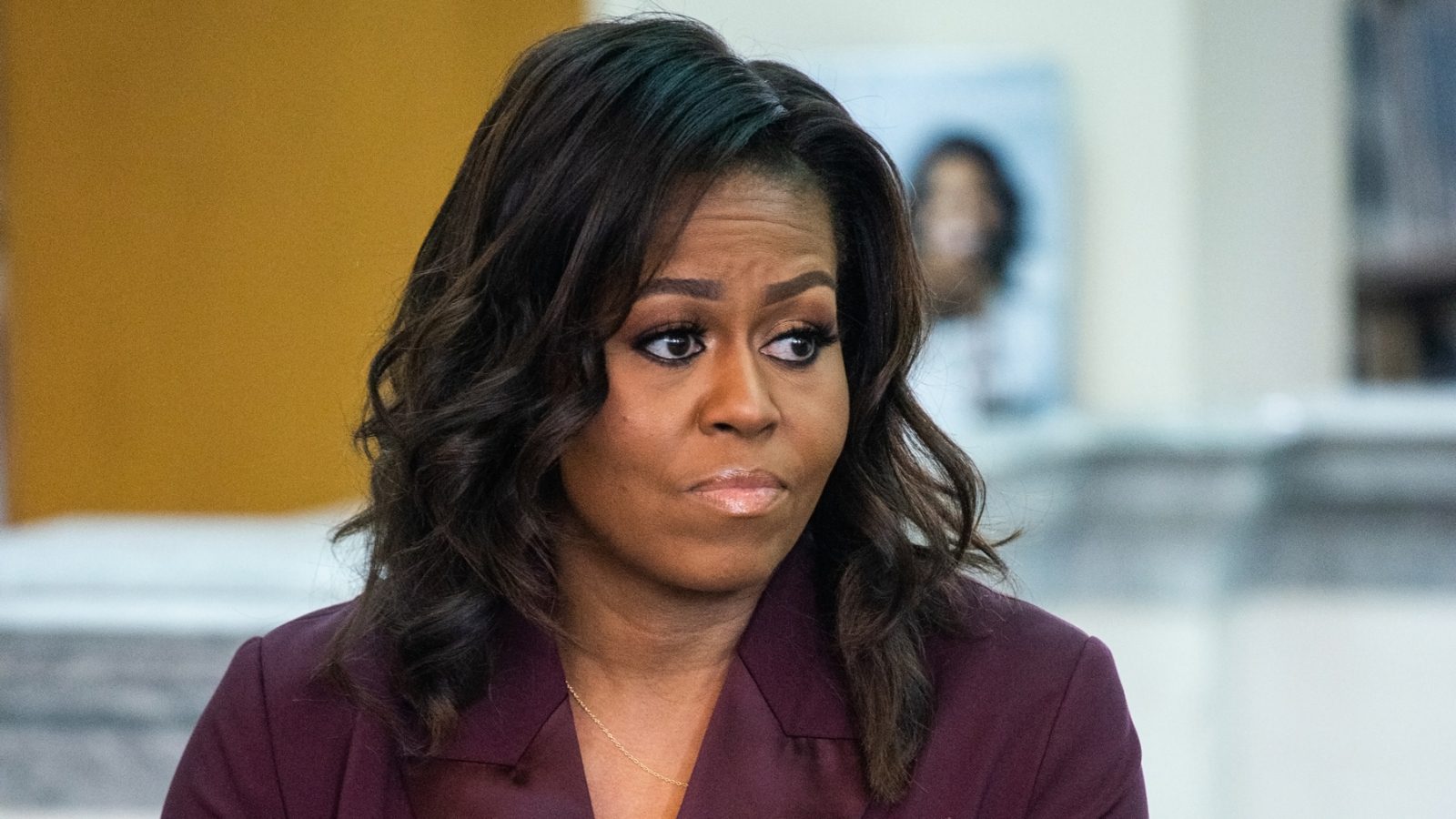 Michelle Obama Sounds Off on Affirmative Action Decision: 'My Heart Breaks'
The Supreme Court ruled on Thursday that race-based affirmative action in college admissions is unconstitutional. The decision is a crippling blow to higher-learning institutions looking to combat systemic racism and cultivate a diverse student body.
Michelle Obama released a powerful response in which she recounted her own experience as a Black student at a prestigious university. "It wasn't perfect, but there's no doubt that it helped offer new ladders of opportunity for those who, throughout our history, have too often been denied a chance to show how fast they can climb," she writes, continuing to note that plenty of prospective students have admissions advantages — from those who have relatives who attended the school, to those who can afford test tutoring. "We don't usually question if those students belong," she writes. "So often, we just accept that money power, and privilege are perfectly justifiable forms of affirmative action, while kids growing up like I did are expected to compete when the ground is anything but level."
"My heart breaks today for any young person out there who's wondering what their future holds," she adds.
Obama's husband, Barack, also released a statement. "Affirmative action was never a complete answer in the drive towards a more just society," he writes. "But for generations of students who had been systematically excluded from most of America's key institutions — it gave us the chance to show we more than deserved a seat at the table."
President Joe Biden, Barack Obama's vice president, addressed the decision Thursday afternoon from the White House. "The truth is, and we all know it, that discrimination exists in America," he said. "Today's decision does not change that. If a student has had to overcome adversity on their path to education, a college should recognize and value that."
When Biden was asked when he was leaving the podium if the Supreme Court was a "rogue court," he paused to consider the question. "The is not a normal court," he said before leaving the room.
Vice President Kamala Harris released a statement, as well, calling the decision "a step backward for our nation" that "rolls back long-established precedent and will make it more difficult for students from underrepresented backgrounds to have access to opportunities that will help them fulfill their full potential."
Several other Democrats bashed the Supreme Court's decision. "If SCOTUS was serious about their ludicrous 'colorblindness' claims, they would have abolished legacy admissions, aka affirmative action for the privileged," Rep. Alexandria Ocasio-Cortez (D-N.Y.) tweeted, echoing Michelle Obama's statement. "70% of Harvard's legacy applicants are white. SCOTUS didn't touch that — which would have impacted them and their patrons."
"Affirmative action is meant to combat the legacy of anti-Black racism & discrimination still present in higher ed," added Rep. Ayanna Pressley (D-Mass.). "This ruling will uphold white supremacy & exacerbate racial disparities. Universities must affirm their commitment to racial & ethnic diversity."
Rep. Barbara Lee (D-Calif.) agreed that the ruling would perpetuate white supremacy in America. "This decision is just another way the far-right is attempting to uphold white supremacy in our institutions," she wrote. "We must fight for policies that address racial inequality & use every tool at our disposal to advance equity in education. Ignoring race will not end racism.
The most powerful rebuke, however, may have come from within the court. Justice Ketanji Brown Jackson lashed out at her conservative colleagues in her dissenting opinion. "With let-them-eat-cake obliviousness, today, the majority pulls the ripcord and announces 'colorblindness for all' by legal fiat," she wrote. "No one benefits from ignorance," she added. "Although formal race-linked legal barriers are gone, race still matters to the lived experiences of all Americans in innumerable ways, and today's ruling makes things worse, not better."