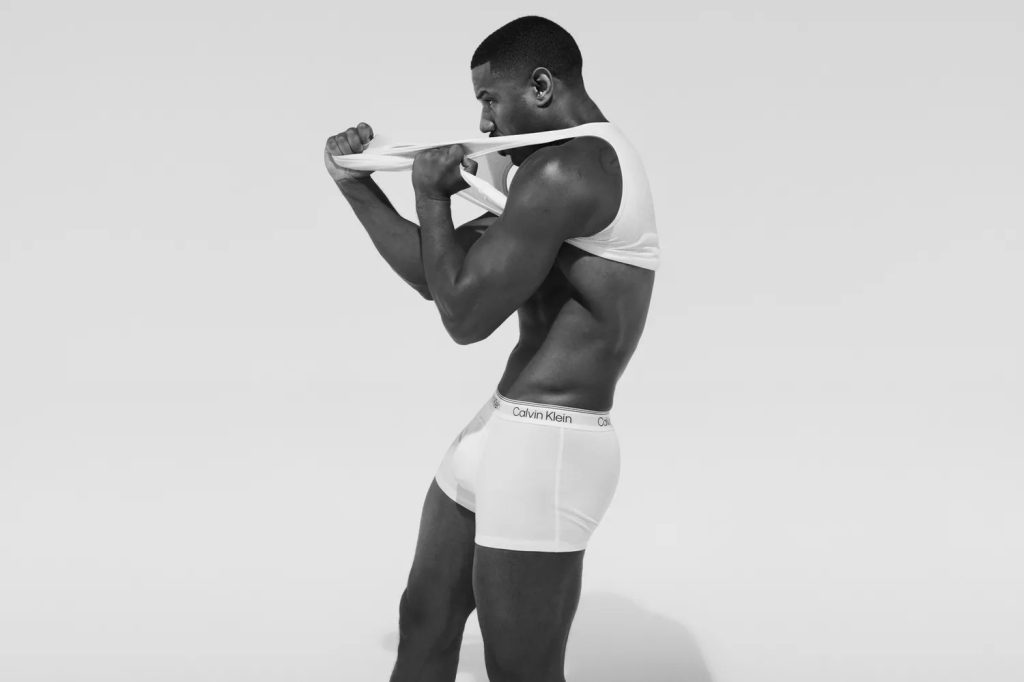 Michael B. Jordan Knocks Us Out In Steamy Underwear Campaign for Calvin Klein
If you purchase an independently reviewed product or service through a link on our website, Rolling Stone may receive an affiliate commission.
Michael B. Jordan may play a boxing champ in the upcoming film Creed III, but the actor is hitting us below the belt — literally — for a new underwear campaign with Calvin Klein.
The actor stars in a new photoshoot for Calvin Klein's Athletic and Modern Cotton Performance Collection, which features soft and stretchy briefs, boxers and tanks designed for comfortable movement and maximum breathability. Made from a quick-dry material, the pieces are as perfect for hitting the ropes as they are for hitting the sack, with a range of styles and sizes.
Buy Calvin Klein Modern Cotton Collection $8.40+
Jordan appears in a series of photos shot by photography duo Mert and Marcus, baring all in the brand's snug skivvies. The tagline: "Calvins or nothing."
In a press release, Calvin Klein said the star was chosen for his "confident ambition," adding that he embodies a "passion and physical intensity" along with a "discipline and uncompromising commitment to his craft."
While Jordan's new Calvin Klein campaign isn't directly tied to Creed III (which hits theaters March 3 and Amazon Prime Video shortly after), the star does put his fists up for one of the shots, pulling off his tank top to reveal his tight abs.
Other photos from the sultry campaign see Jordan lying on the floor, stretched out in presumably equally-stretchy CK boxers, with the iconic Calvin Klein font along the waistband. The fashion brand will be rolling out more photos in the coming days, and Jordan is expected to front the brand's billboards in New York, L.A. and other major cities across the country.
Jordan is the latest celebrity to model for Calvin Klein. Other stars who have stripped down for the brand include A$AP Rocky, Justin Bieber, Shawn Mendes and Blackpink's Jennie.
Of course, Jordan is also buffed up and beefy in his sexy new Rolling Stone cover. In the accompanying profile, the actor says his biggest fear is "being forgotten." It's safe to say with his new starring role and this new campaign, fans won't be forgotting about Jordan anytime soon.