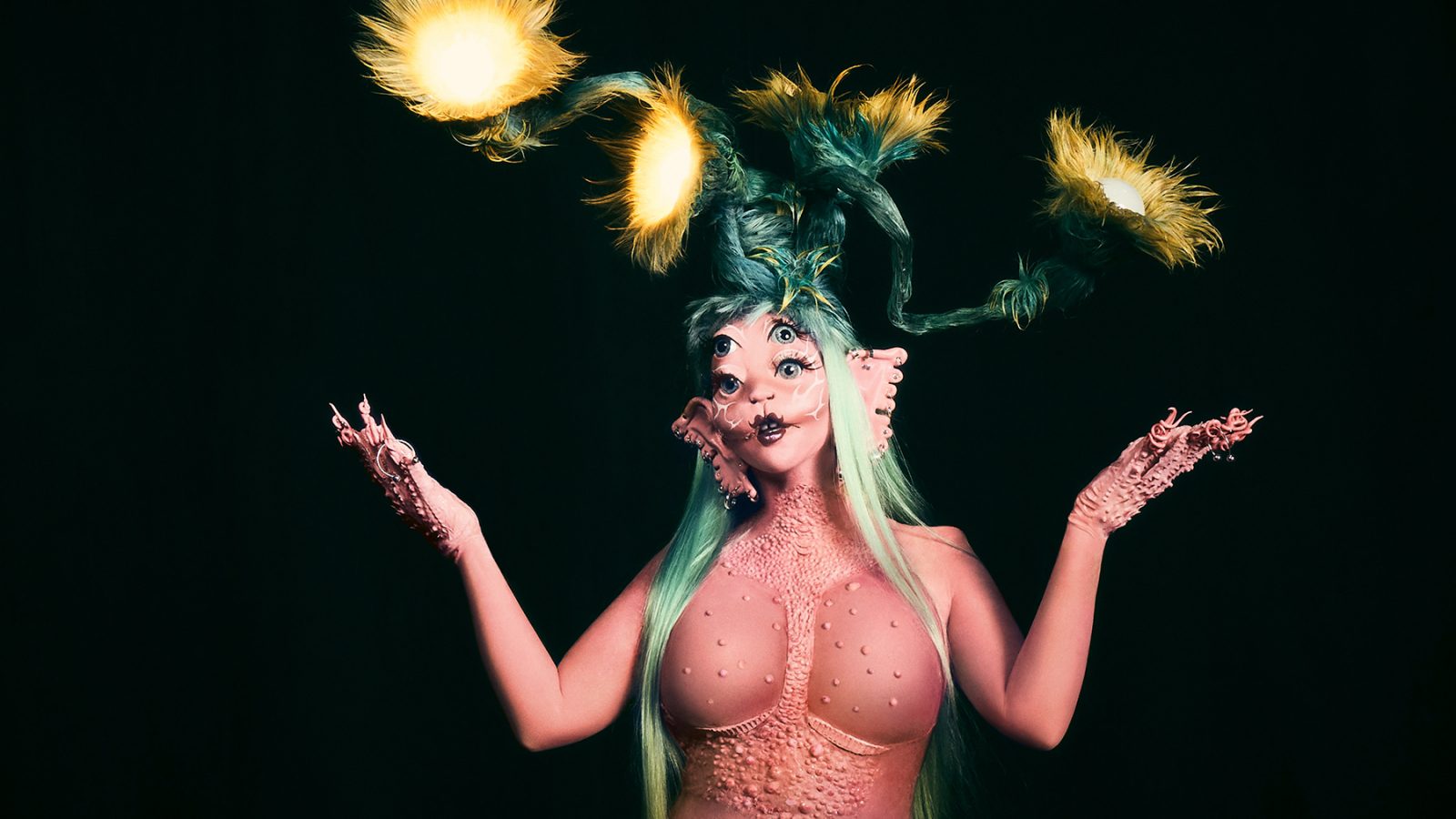 Melanie Martinez Transforms Into a Pink Creature for New Album 'Portals'
Goodbye, Cry Baby. On Wednesday, Melanie Martinez announced her return after four years with the release of her third studio album, Portals. To accompany the announcement, she shared a video of herself hatching from an egg as a pink, deep sea-styled creature. Portals is set to release on March 31, and it's Martinez's first record since leaving behind her "Cry Baby" persona.
"Portals screams death is life is death is life is death is life," she said in an ominous press statement. "A continuous loop. A circle."
Earlier this week, Martinez bid farewell to "Cry Baby" — the alter-ego child version of Martinez portrayed on both her Cry Baby debut and follow-up album and in feature film K-12 — with a viral TikTok. The visual zoomed in on the words "RIP Cry Baby" carved into a giant mushroom as Martinez sang in a seemingly new song: "My body has died but I'm still alive. Look over your shoulder, I'm back from the dead."
She also released a 12-second snippet on streaming services titled "…" where she repeated the words, "Back from the dead. I'm back from the dead," over a catchy beat, before whispering: "I'm back!"
The album announcement on Wednesday captured the singer, covered in pink and with Shape of Water-reminiscent facial prosthetics, as she burst out of a giant egg while a new song played in the background.
Portals is Martinez's first release since her After School EP in 2020, which was featured on an extended version of her 2019 LP K-12. The LP included tracks like "Show & Tell," "Drama Club," and "Wheels on the Bus." Her follow-up After School EP featured the single "The Bakery."
Martinez wiped her Instagram account of their Cry Baby persona entirely, and teased "the hatching" of the new character they'll portray with Portals. Martinez has long been a leader in creating visual-led music projects.
"She created every storyline, worked with the set director, the art director, the stylist," Atlantic Records chairman Julie Greenwald told Rolling Stone about the singer in 2019. "She built an entire community on YouTube with these videos."