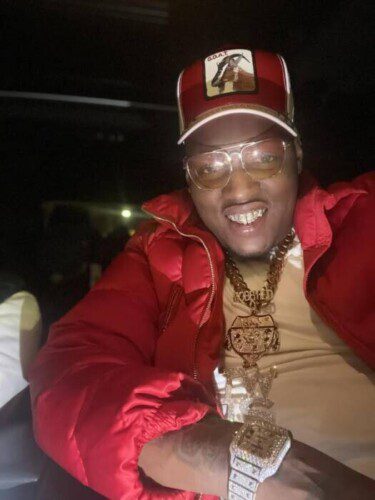 Meet Rising Artist "Mobbtied Q"
"By any means necessary." These words tend to get thrown around by others, but for Quincy Barlow, CEO and owner of TWTS Ent, these are words he passionately lives by. "My family depends on me and my music. I can't let anything hold me back." This fiery passion can be heard in his music. The record label entrepreneur is also a talent recording artist and performer that goes by MOBBTIED Q. His unique sound is unlike any other artist and mixes 80s, 90s and 2000s all in one. "I feel like I'm different because this is not just a career it's my passion, I make music to bring the DMV up, every year we (my team TWTS) feed the homeless, turkeys drive, and toy drive for school." Growing up in Richmond, Virginia, MOBBTIED Q acquired a hustle mentality at a young age. His music reflects his determination and persistence for success in his EP The Will To Survive, which hit over 1 million streams on Spotify, and his single "Baldhead" that received over 500,000 views on YouTube. "My music is a twist of the everyday struggle it's for the hustlers not just street hustle but work hustle to and anyone who came up the way I came up will feel this passion." Some of the main artists that inspired MOBBTIED Q were Jeezy and Yo Gotti for their heart and hustle to build an empire to be able to feed a lot of people. "I would like all the upcoming artists to know you don't have to be like anyone else. Yes, it's good to be inspired but always be yourself and know that rapping is telling a story." His newest single "Smoke Out" features influential artists from his hometown, King Delt and Fresh Porter, whom many from the area can relate to. Watch out for MOBBTIED Q'S highly anticipated, upcoming EP titled Fuego, which lives up to the name.
Spotify: https://open.spotify.com/artist/6YXB1madygAIPSEINp9hfv?si=RsANlHGKR-aSVJ6F3U1e-Q
Apple Music: https://music.apple.com/us/artist/mobbtied-q/1546734146
YouTube: https://youtube.com/@mobbtiedq
Instagram: https://instagram.com/twts_mobbtiedq?igshid=YmMyMTA2M2Y=
© 2023, Logan. All rights reserved.