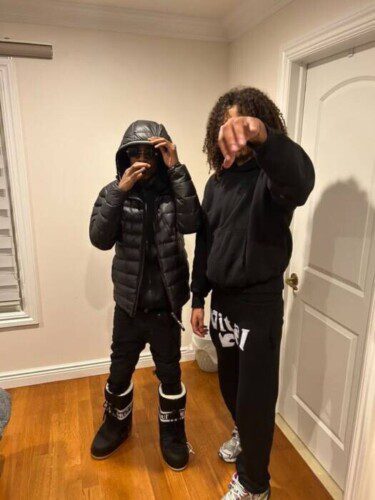 Meet 4eva Cuttin , the collective that is taking over the underground.
Founded in 2021 by Mizzay, an inspiring artist from Baltimore and also one of the pluggnb pioneers of his city, along with some others who came together to make the name into reality. And ever since it's creation, it hasn't stopped gaining motion. Getting recognized by up n coming artists like eastbaytae, rackeduproy, bbchanel, & multiple others in the slayer academy collective. 4eva Cuttin started off with just barely any members, but now has dozens of different members, with wide variety of skills, personas, and talents.
The inspiration behind the logo of 4eva Cuttin is Watts, an up coming producer who originates from jersey. The "emoji" is a knife, which goes along with the slogan "Cuttin". An another notable mention are the people who brought everybody together, including but not limited to @ily_blackice24 @twinninasxo @ih8xanz @kurama1300 @tresosss @1of1watts @wintime23 & @eastbaytae.
4eva Cuttin isn't only a collective though, its a family. With a growing impact on the music scene going only up everyday, its here to stay and isn't going anywhere. With some of the artists in the group getting a lot of traction like @ih8xanz @twinninasxo @luvsolstice & The founder himself, @mizzay_ .
And although other members of the group may not be gaining as much traction, they are still growing and getting slowly noticed, some notable mentions are @hiramboydom @1foreverx8 @wintime23 @eightycxle @xiyreallygod @its_by_ta @prod618shane @prod.bammm @tell2y @prod.mique @10k4ever_1 @officialgtschris @aldyn4k @mondo7even @6ixthdimension6 @zanegotheat @6takk5 @xo_tec @pebz_z @omgitskicks @wakeupanda @kash.kyle @htx.jered @blu3framee @magicd4her @luhhling @ronfromspace @r0migo @repentkoy @ryxxnnswrld @theyenvysix
Other respected mentions:
@rainingracks @fathergizmo
@gothdre @mylesochi @gsuave_1
@ksuave_1
4eva Cuttin is the collective of the future, get hip before its too late.
Creative Directive / Writer: @tell2y
© 2023, Logan. All rights reserved.