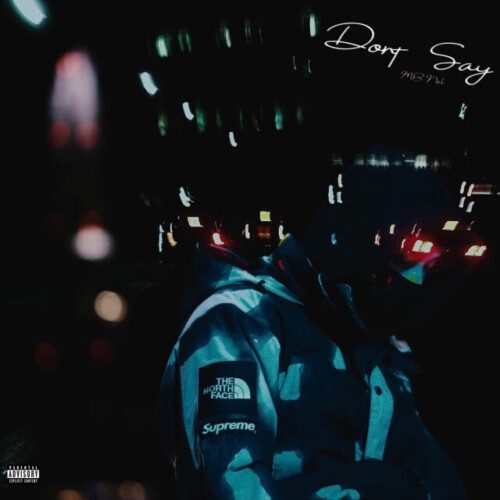 MBNel Shares an Uplifting Message from Overseas in "Don't Say" Video
Winning fans with his raw honesty and melodic mastery, MBNel plans to rise from the streets of Stockton to the mainstream. Continuing to defy expectations in his upward trajectory from the trenches, MBNel shares "Don't Say," his new single and music video. A piano-led anthem with rumbling bass and ethereal vocal samples, "Don't Say" provides Nel with the opportunity to reflect on how far he's come, sharing stories from the struggle and contrasting them with his recent success: "Designer clothes for all the times I used to borrow clothes/They tried to set the play, I hit that audible." In the video, Nel shares dispatches from his global travels–he navigated Amsterdam in a Rolls Royce, and jetted off to the Cayman Island to catch some rays (and some chickens).
His first new song of the New Year, "Don't Say" arrives on the road to Started In The South, the Stockton, CA native's next EP. Arriving during a period of sustained growth from Nel, the new EP finds him reflecting on his success and paying homage to the streets that raised him. The "south" in the EP's title refers to its position at the bottom of the map–Nel started at the bottom, but he's quickly emerging from his circumstances off the strength of his authentic anthems. Featuring an appearance from OTF standout Doodie Lo, Started In The South is coming soon via Muddy Boyz/EMPIRE.
MBNel ended 2022 on a hot streak, releasing songs like the devastating ballad "Fadeaway," dedicated to the memory of a fan who recently passed away, and "Toxic," a relationship drama and duet with the rising singer Haben. Born and raised in Stockton, a city in Central Cali with a busy rap scene, MBNel built a reputation on the West Coast for his combination of hummable melodies and relatable trench tales. The 25-year-old artist has a loyal following who respond to his naked authenticity, a quality on display on his 2021 project No Hard Feelings. In the wake of last year's success, Nel is challenging himself artistically, pushing the boundaries of his sound as he continues to express his truth.
Stay tuned for more from MBNel.
© 2023, Seth "Digital Crates" Barmash. All rights reserved.