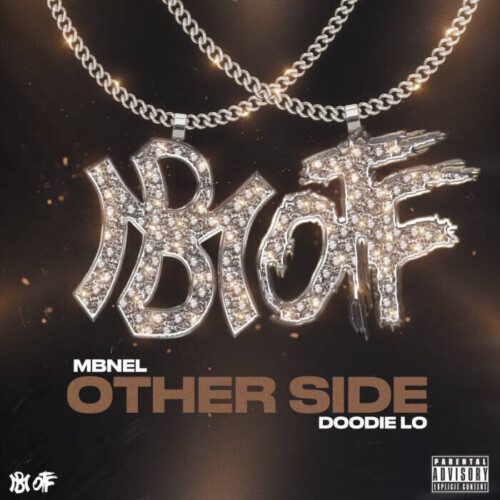 MBNel and Doodie Lo Drop "Other Side" Video
MBNel makes waves on the West Coast with his snapping rhymes, natural sense of melody, and heart-on-sleeve lyrics. Teaming up with an equally raw rapper from another part of the country, Nel shares "Other Side," a new collaboration with OTF spitter Doodie Lo. A sinister slapper complete with haunting choirs, mournful violins, and percolating piano, "Other Side" finds both rappers declaring war against their doubters. Nel unleashes a fastpaced flow, flexing on his status as Stockton's top shotta and warning his opps about the demons on his payroll. Doodie Lo keeps the demonic energy going, spitting at the top of his lungs with his signature rasp and complementing Nel's intricate patter with blunt and direct wordplay. In the video, the two trench babies make an imposing duo as they take a Benz down California backstreets and flash their VVS ice.
Following in the wake of Nel's recent single "Don't Say," the hard-hitting "Other Side" is the latest glimpse of Started In The South, the Stockton, CA native's next EP. Arriving as Nel grows into his role as a grassroots star in the West Coast scene, the new EP finds him reflecting on his success and paying homage to the streets that raised him. The "south" in the EP's title refers to its position at the bottom of the map–Nel started at the bottom, but he's quickly emerging from his circumstances off the strength of his authentic anthems. Spanning five tracks, the Started In The South EP arrives on March 17th via Muddy Boyz/EMPIRE.
MBNel ended 2022 on a hot streak, releasing songs like the devastating ballad "Fadeaway," dedicated to the memory of a fan who recently passed away, and "Toxic," a relationship drama and duet with the rising singer Haben. Born and raised in Stockton, a city in Central Cali with a busy rap scene, MBNel built a reputation on the West Coast for his combination of hummable melodies and relatable trench tales. The 25-year-old artist has a loyal following who respond to his naked authenticity, a quality on display on his 2021 project No Hard Feelings. In the wake of last year's success, Nel is challenging himself artistically, pushing the boundaries of his sound as he continues to express his truth.
Stay tuned for more from MBNel and Doodie Lo.
© 2023, Seth "Digital Crates" Barmash. All rights reserved.