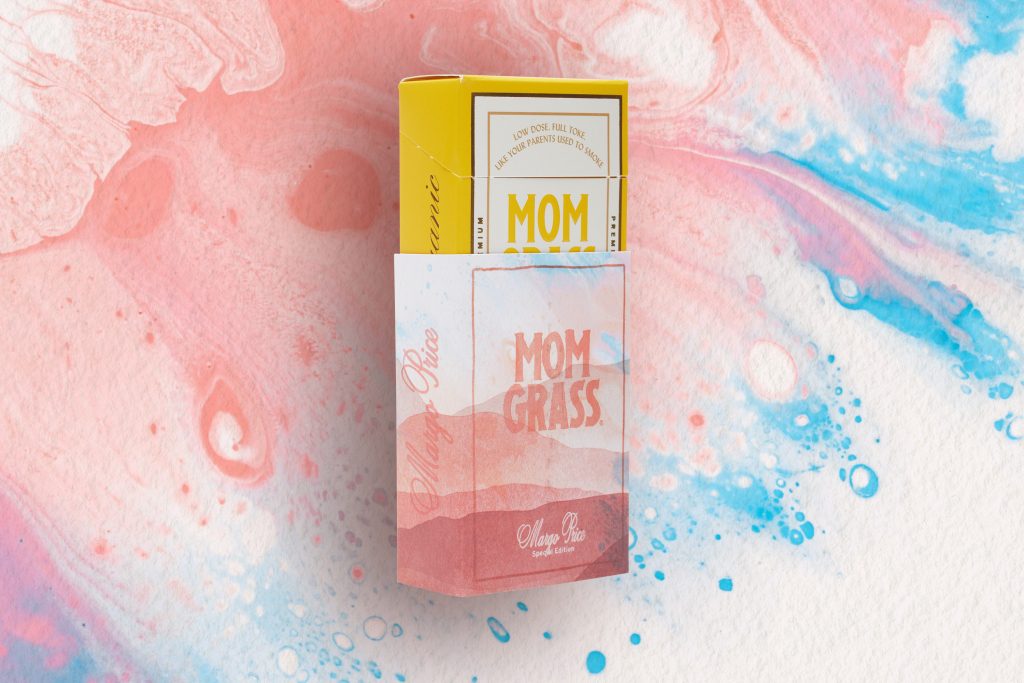 Margo's Mom Grass: Margo Price Releases Cannabis Collection to Celebrate New Album
If you purchase an independently reviewed product or service through a link on our website, Rolling Stone may receive an affiliate commission.
Margo Price is serving up some dope merch (literally) in celebration of her new album, Strays.
Together with cannabis brand Dad Grass, the country star has released her own line of CBG cannabis products for fans to enjoy while listening to the new record. The collection includes specially-packaged flower and joints containing Mom Grass CBG; a mellowing, non-psychoactive cannabinoid found in THC and CBD. The collection also delivers some special edition "Margo Grass" clothing in the form of embroidered hats and one-of-a-kind tie-dye tees.
Shop the full Margo Price x Mom Grass CBG and clothing collection now at DadGrass.com, where prices start at $37 for a five-pack of joints, and clothing starts at $35 for the Margo Grass hat. As with all Dad Grass products, the CBG is federally legal and can ship to any state.
Buy Margo Price x Mom Grass $35+
"My relationship with cannabis is medicinal, spiritual, creative, and recreational," says Price, in a release. "I love being able to smoke a little something midday and take the edge off like I do with Mom Grass. Something that I know will not get me so totally ripped that I won't be able to check out at the grocery store."
If you're unfamiliar with CBG, it's a low-dose, organic hemp with less than 0.3% THC. The cannabinoid compound brings everything we love about getting high — like physical relaxation and stress reduction — without the anxiety and total obliteration we sometimes get with today's superstrength weed.
"That's the feeling I get with Mom Grass and what I wanted to bring to people with this special release: an easy, creative smoking experience that doesn't get you too high for your own good," Price adds. "​​I get little lyric ideas when I'm stoned (I call them 'highdeas'), and I like to get a bit high and play guitar or go on a walk out in nature where song ideas and melodies sometimes come to me," she says. "I have battled insomnia, menstrual cramps, migraines, back pain, depression, hangovers, writer's block, and boredom with cannabis that's high in CBG, and I want to help remove the stigma around this beautiful plant."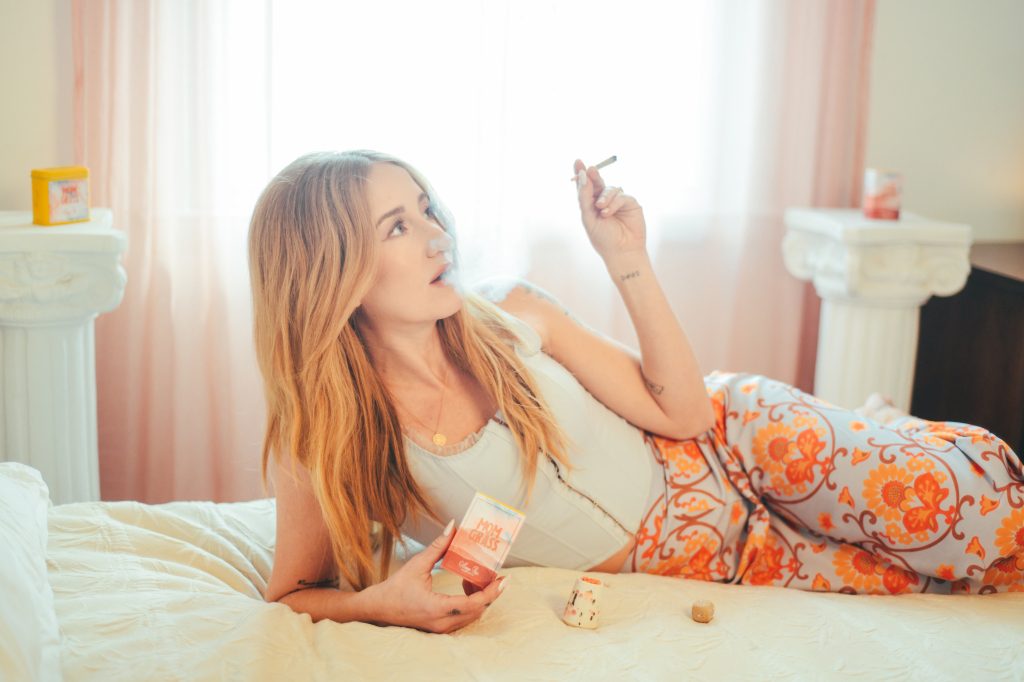 Buy Margo Price x Mom Grass $35+
Price's collab with Dad Grass comes on the heels of the release of her fourth studio album, Strays (read Rolling Stone's review here). A longtime proponent of marijuana legalization, the Dad Grass collection is a fitting celebration for the Grammy-nominated artist. She already has her own marijuana line with Willie Nelson's company Willie's Reserve, and, In October of last year, she called for Joe Biden to "release every federal cannabis prisoner" after the president granted a mass pardon to anyone convicted of a federal crime for simple possession of marijuana.
For Dad Grass, the collection with Price marks the brand's second project with a musician. Last year, the brand teamed up with George Harrison's estate for "All Things Must Grass," which saw Harrison-themed CBD and CBG joints, plus accessories like a rolling tray, an ashtray, matches, and merch. Shop the All Things Must Grass collection at DadGrass.com, and be sure to check out Price's just-released Mom Grass line too.