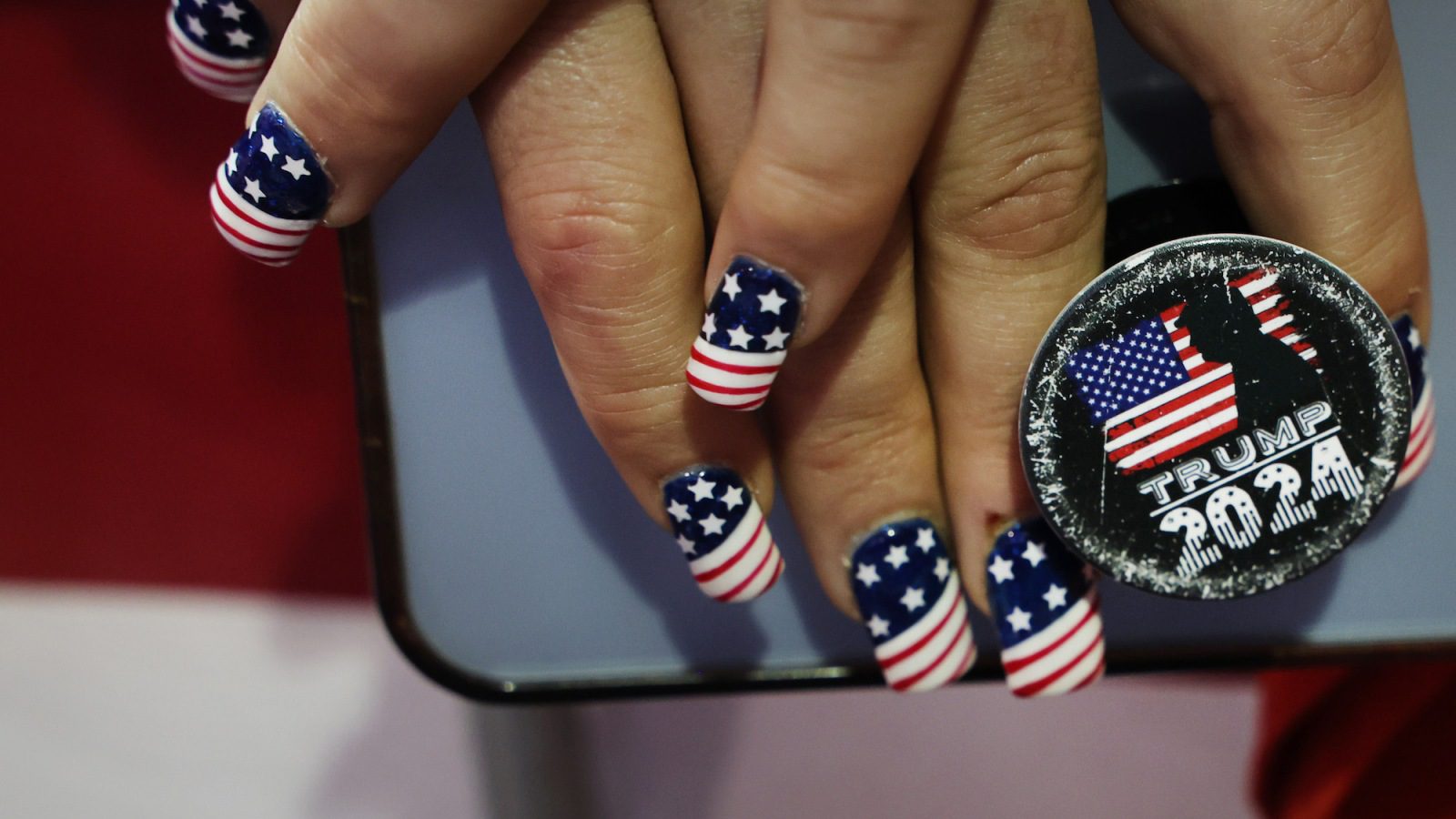 MAGA Supporters Say They Were Duped into 'Trump Bucks' Get-Rich-Quick Scheme
Alleged scammers have been cashing in on a "Trump Bucks" scheme that has some of the former president's most fervent and vulnerable supporters buying worthless checks, coins, and cards they believe will make them rich.
According to an NBC News report, Trump Bucks are being advertised on areas of the internet peddling conspiracies to the MAGA crowd. These Trump Bucks look like coins, checks, or membership cards and often have Trump's face on them, but they are not legal tender — something purchasers have discovered when trying to redeem them at stores and banks. There is no evidence that Trump or his campaign are associated with the purported scam, but videos with AI-generated audio impersonating Trump (or sometimes billionaire Elon Musk) appear to endorse the products.
"Let's make America wealthy again," an AI-generated Trump voice says in one video on TikTok surfaced by NBC.
Another video on YouTube claims, "TRB system membership cards are official cards issued by Donald Trump to allow Trump Bucks holders to use Trump Bucks as legal tender and deposit them in banks such as JP Morgan Chase, the Bank of America and Wells Fargo." But just seconds before that, the ad said that "Trump Bucks are not legal tender."
As one 75-year-old Alabama grandmother told NBC News, "I saw all these ads on Telegram that had Trump pushing coins and checks that he endorsed and how you can cash them in after a year and make a profit," she said, declining to be named for fear of harassment. "I was told how you can go to Bank of America or Target or Amazon to cash them in."
And so that's exactly what she attempted to do. The grandmother drove 60 miles to find a Bank of America branch and tried to cash in her Trump Bucks. "When we get there the lady tells me she's seen dozens of people coming in to cash these checks and they have nothing to do with this," the grandmother said.
Another person who purchased Trump Bucks, John Amann, took to Twitter to warn others that they "have no monetary values they are COMMEMORATIVE ONLY."
The companies behind Trump Bucks were identified by NBC as Patriots Dynasty, Patriots Future and USA Patriots. The news outlet spoke to "at least a dozen" people who spent thousands on Trump Bucks that have no legal value. The Federal Trade Commission told NBC that it has received one fraud complaint against Patriots Dynasty.
A woman who lives in Florida also spoke to NBC News and said her 77-year-old mother-in-law purchased tens of thousands of dollars Trump Bucks. "My mother-in-law has always been conservative and prone to believe in conspiracy theories," she said. "But after Trump lost the election, she went down the internet rabbit hole with this."
The woman said that her mother-in-law first started buying Trump memorabilia and was aware the memorabilia had no monetary value. But then the mother-in-law fell for "other sites" that were "claiming that if you buy these Trump coins or these Trump checks for, say, a hundred dollars, you'll be able to take them to a bank and cash them in for thousands of dollars."
Hoping to dissuade her mother-in-law from buying more, the woman took her to a bank to attempt to cash in her worthless Trump Bucks.
"We thought she got it, she even admitted she got scammed," the daughter-in-law said. "But then giant boxes arrived at the house full of Trump checks and other stuff that she bought for $500 and that would supposedly be worth $6 million one day. We tell her she's getting scammed, and she says, 'Just wait, Trump will make all the patriots rich.'"
"It's like she's in a cult," the daughter-in-law said.