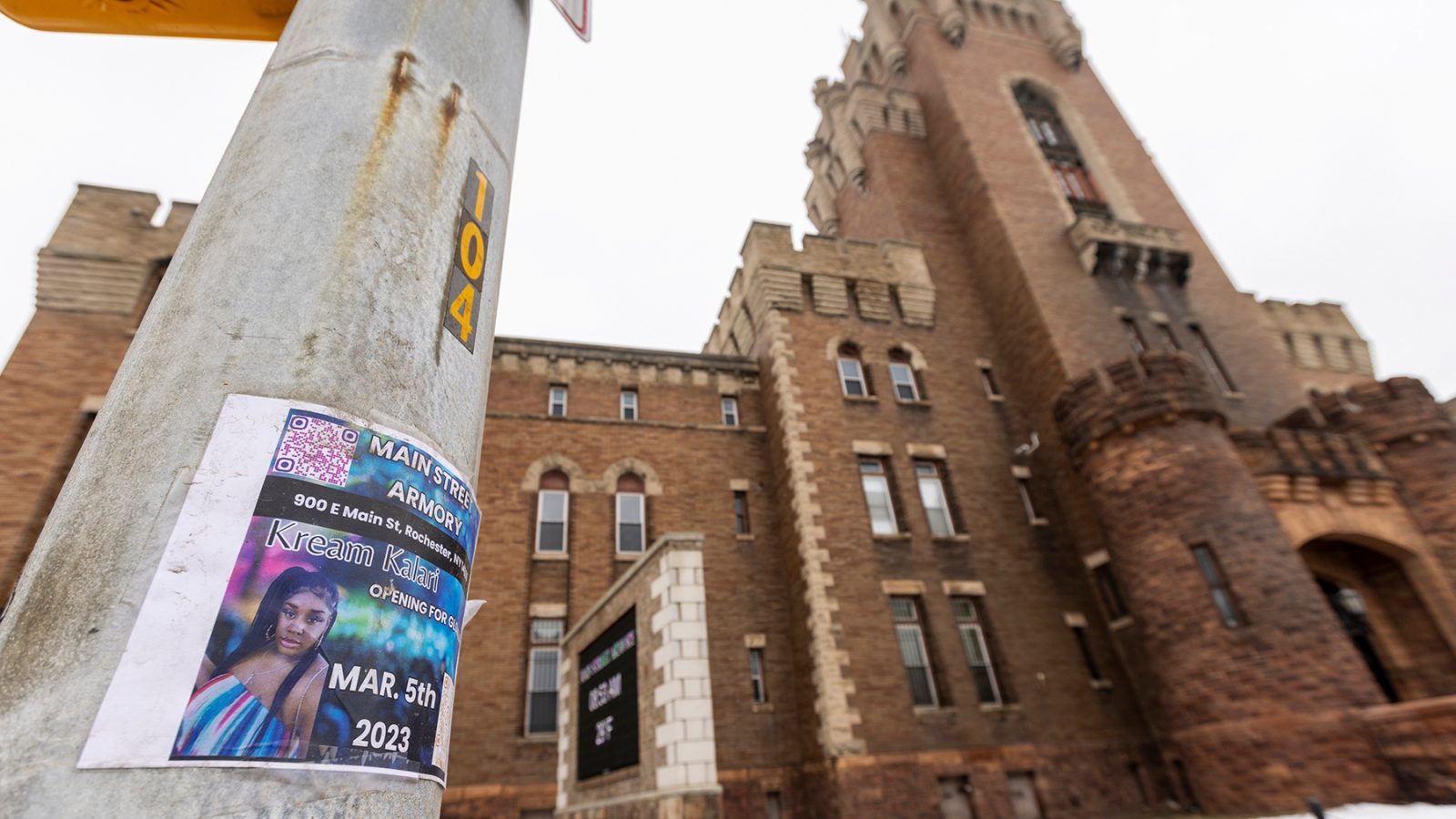 Loved Ones Mourn GloRilla Concert Stampede Victim Rhondesia Belton: 'You Did Not Deserve This'
On Sunday night, Memphis rapper GloRilla performed in front of a crowd of more than 4,000 people, who flocked to the Rochester, New York venue Main Street Armory for the show. Sharing a bill with rapper Finesse2Tyme, the fast-rising artist ran through a complete set, sending a satisfied audience on its way at the end of the night. But as attendees exited the venue, false reports of a shooting led to chaos. In the midst of the resulting stampede, nine individuals were injured and one attendee, 33-year-old Rhondesia Belton — a loving mother known as Desia to her friends and family — was killed.
"Desia baby girl I love you and I'm going to miss you dearly," Marie Verse wrote on Facebook. "I've been knowing you since she was a little girl and it's crazy because now you were one of my daycare parents and I have the joy of being able to take care of your son."
She continued: "You were one of the most dedicated loving moms that I know. Your son was your world you don't even like to go outside because you like to be home with your son so this breaks my heart so bad that you took time out for yourself just to enjoy life a little bit. You did not deserve this and I am so broken behind this. Rest peacefully angel. I am praying for your mother and your sister with everything inside of me. I can't even [fathom] the pain that they are going through."
In a separate post, Kandra Barrett wrote: "Desia was really one of a kind, everybody know Desia with the birthmark. THEE crusader, with the fire body, and didn't play about her sister not one bit!!! Mannn ima miss you girlfriend!!! You supported my business plenty of times, you even brought auntie Rhonda to come get some of my food. This is the sickest thing I ever heard of."
Danielle Gallon, who had shared a close friendship with Belton since they were nine years old, simply shared: "Heartbroken into pieces." In October, Belton celebrated Gallon's 33rd birthday, writing: "24 years with you has been a complete blessing specially having kids together. I trust you with everything in me."
"Last night I lost someone very close to my heart," Zontail Lamar wrote on Facebook. "I'm so lost I can't breathe she meant that much to me life will never be the same for me."
During a news briefing on Monday, Police Chief David M. Smith confirmed the findings that the stampede was caused by a perceived fear that gunshots had been fired, though no shots were actually found to have been fired. "We do not have any evidence of gunshots being fired or of anyone being shot or stabbed at the scene," he said. "What began last night as a night of live music and fun for the performer GloRilla ended in tragedy with one person dead and two more fighting for their lives."
A 35-year-old woman from Syracuse and a 35-year-old woman from Rochester are currently hospitalized in critical condition, according to a press release from police sent Monday afternoon. The two injured show attendees, as well as Belton, were transported to Strong Memorial Hospital after the concert. It was there that Belton was pronounced dead, police said. Seven other individuals reported injuries sustained in the stampede, though they were not categorized as being life-threatening.
"This is a tragedy of epic proportions," Rochester Mayor Malik Evans said at a news conference. "It's something that all of us who love concerts worry about. When you go to a concert you do not expect to be trampled. Your loved ones expect you to be able to come home and talk about the experience you had at that great concert."
Approximately one hour after police responded to initial reports of gunshots on Sunday night, GloRilla tweeted: "I'm just now hearing about what happened wtf. Praying everybody is ok."