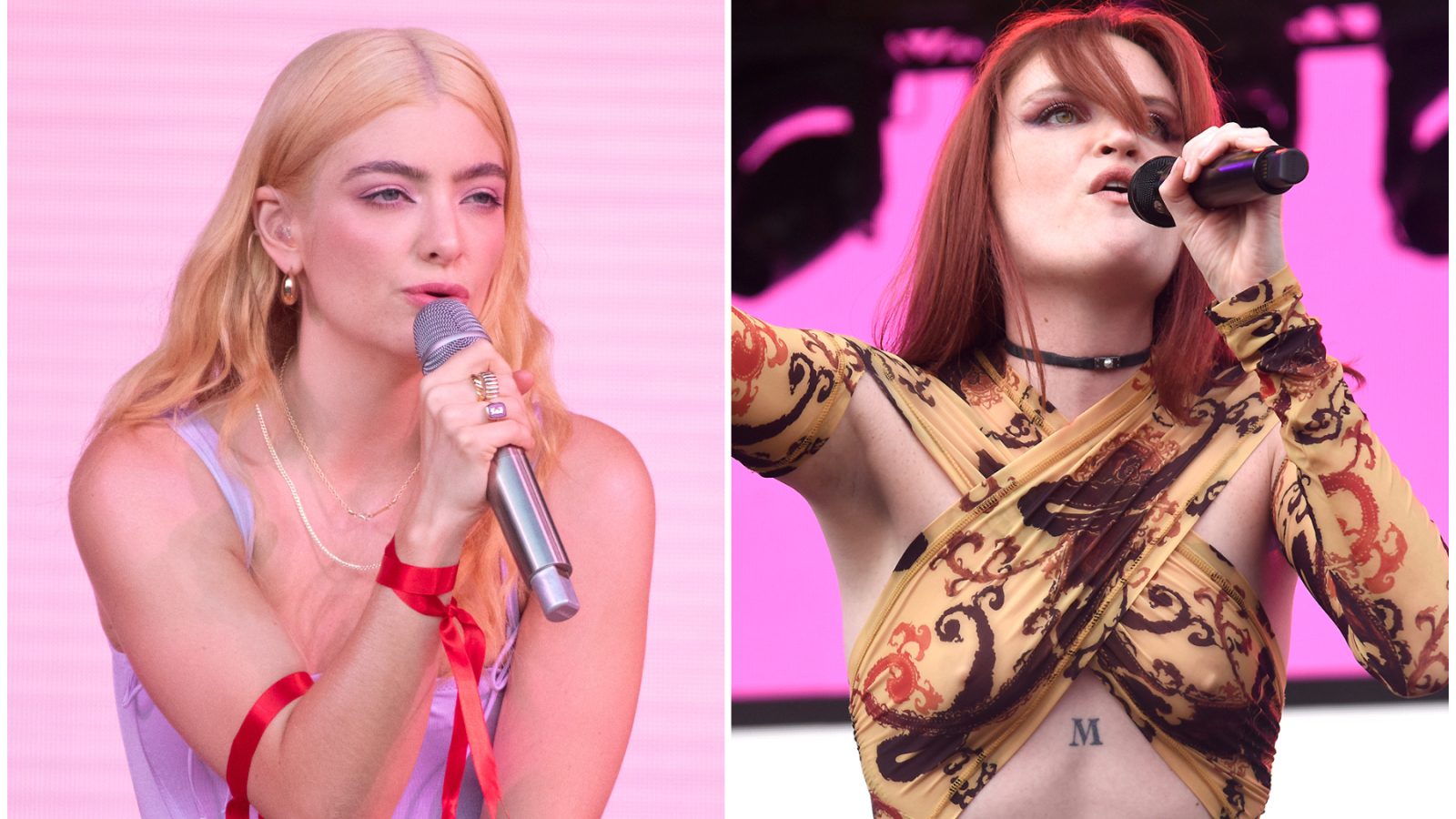 Lorde Joins Muna for Surprise 'Silk Chiffon' Performance in NYC
The surprise assist from the Solar Power singer came during Muna's show at Terminal 5
Lorde joined Muna's 2023 tour on Tuesday night in New York City. During the group's performance of "Silk Chiffon" — their first release on Phoebe Bridgers' Saddest Factory Records — the Solar Power singer took to the stage as fans screamed from the crowd.
Dressed in baggy red pants and a leather jacket over a black bra, Lorde rocked out on stage with lead songwriter and vocalist Katie Gavin. As they danced, the pair sang the hit's lyrics, a declaration of queer love: "Life's so fun, life's so fun/Don't need to worry about no one/She said I got her if I want/She's so soft like silk chiffon."
Last month, Muna wrapped their performance at Coachella with "Silk Chiffon" and a surprise assist from Phoebe Bridgers for her verse on the song. The rest of boygenius — Julien Baker and Lucy Dacus — joined soon after. While the track released two years ago, the song remains one of Muna's most addictive hits to date.
During Lorde's tour in Australia, the singer-songwriter brought out Muna (the trek's opening act) during an encore in March to perform the band's own "Kind of Girl." The show marked Muna's last time serving as Lorde's special guest on the Australian tour before the trio headed back stateside in to join Taylor Swift's for The Eras in between their own string of headlining 2023 tour dates.