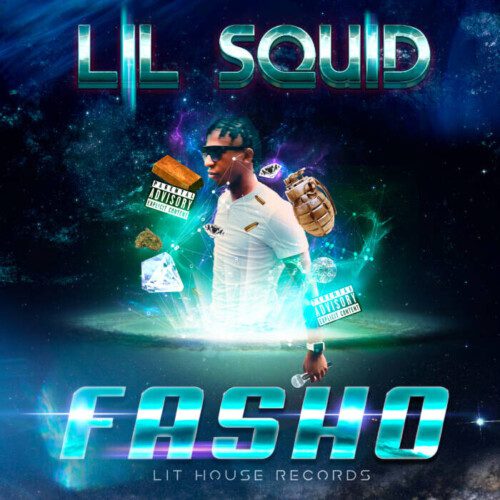 Lil Squid Takes the Rap World by Storm with New Single "Fasho"
Move over, Drizzy and Ye – there's a new rap superstar in town, and his name is Lil Squid. The young artist from Lit house records is taking the music world by storm with his latest hit single, "Fasho". And let me tell you, it's a banger.
Lil Squid's unique sound and infectious beats have quickly made him a fan favorite, with tracks like "On Time" and "Atl Anthem" still ringing in our ears. But "Fasho" takes his talent to the next level, solidifying his place as the new star of hip-hop.
With his songs now playing on 109.9 FM in Miami and BMS Radio in Chicago, Lil Squid is quickly gaining a following across the country. And it's not hard to see why – his catchy lyrics and smooth delivery make it impossible not to bop your head along to the beat.
But what sets Lil Squid apart from other rappers is his sense of humor. The young artist doesn't take himself too seriously, and it shows in his music. He's not afraid to poke fun at himself or the industry, making him a refreshing addition to the rap game.
So, whether you're already a fan or just discovering Lil Squid for the first time, be sure to check out "Fasho" and see what all the hype is about. Trust us, you won't regret it.
Follow Lil Squid on Instagram @lilsquid_1 and Twitter @lilsquid112 for more updates on his music and hilarious antics.
© 2023, Logan. All rights reserved.