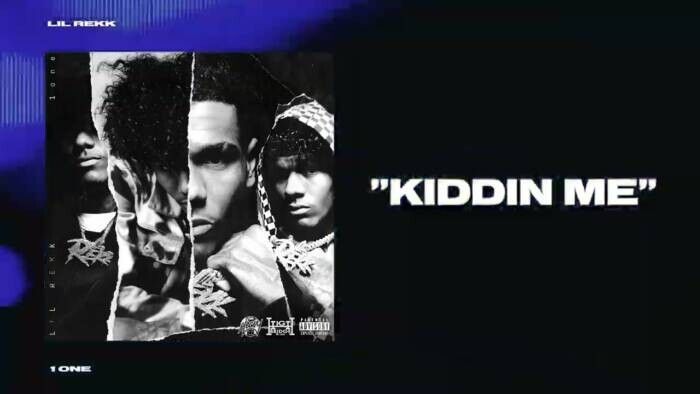 North Philly native Lil Rekk's laid-back bravado and lyrical authenticity have poised the young riser for a major level-up in 2022. After kicking off the year with his recent project, 1ONE, earlier this month, the Highbridge The Label signee returns to address the critics of his come-up with new visuals for project highlight, "Kiddin Me." Despite their resentment, Rekk makes it crystal clear that he can handle any hater single-handedly, rapping, "I don't gotta say sh*t/They know who, it's me/I'm the main ooter/I don't need nobody to oot for me."
The JetpackTV-shot and edited video sees a solitary Rekk posted up on an empty block of the New York streets, pouring water on his iced-out namesake chain, and even taking over cashier duties at a local bodega, all the while radiating the cold, coarse confidence of a lone wolf. "Kiddin Me" arrives in the wake of the recent video for "PTSD," which was released alongside 1ONE, available everywhere via EMPIRE/Highbridge the Label.
Born and raised in North Philly, Rekk only started focusing on his musical career in 2019 after he watched one of his friends get into the rap game. Inspired by his friend's hustle, Rekk found his own footing in the industry and has since released two full-length albums, The Ticket in 2019 and World Plus in 2021. The latter album has found mainstream success with Rekk's "So So Dangerous" featuring Stunna Gambino & YXNG K.A receiving over 2.4 million views on YouTube. Now signed to Highbridge The Label, Lil Rekk is ready to bring his confident and relatable street music to his ever-growing fanbase.
With 1ONE, Lil Rekk proved that he's next out of Philly, and ready to follow his Highbridge labelmates A Boogie and Don Q to stardom in 2022.
Watch "Kiddin Me": https://www.youtube.com/watch?v=o89XSLhBFQQ
Buy/Stream 1ONE: https://music.empi.re/1one